I have this new Ewe & My Sunflower Hooked Rug pattern to release today.
It is a great primitive hooked rug
to add to your summer, farmhouse decor!
It is based off my August banner punch needle pattern.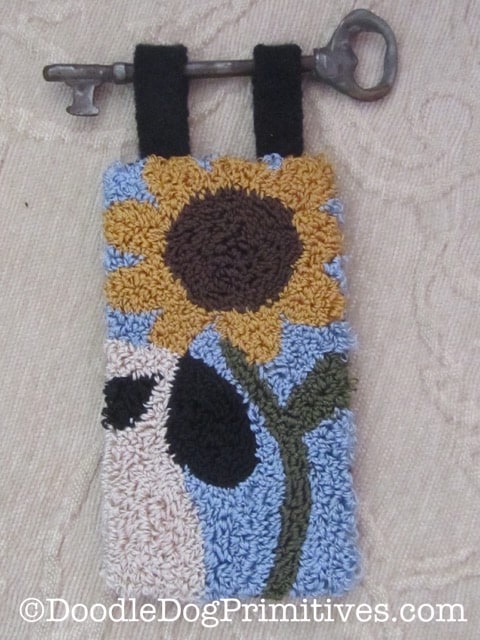 Ewe & My Sunflower Hooked Rug Pattern:
This new rug hooking pattern has been hooked on primitive linen
with one fourth inch strips of felted wool (#8 strips)
leaving the background unhooked.
Keeping the background unhooked gives a totally different look
while greatly reducing the time required to finish a project!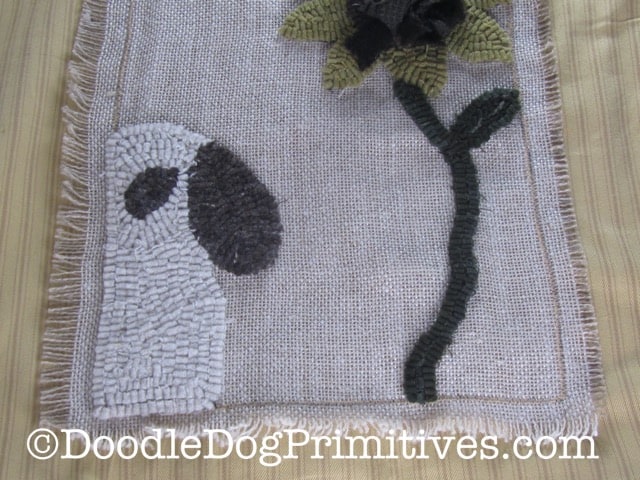 The primitive hooked rug measures
about ten inches wide and thirteen inches tall when finished.
The hooked rug features a sheep
looking at a sunflower.
The middle of the sunflower has been proddy hooked.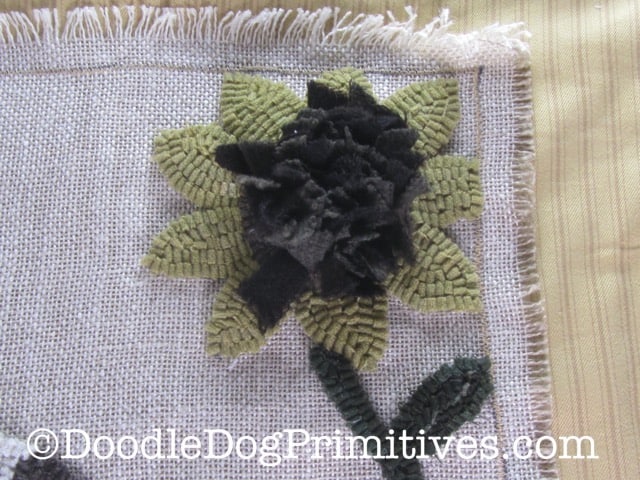 Each of the proddy strips has been angled at the ends.
Mom added the hooked rug to a rug hooking bag she created.
(The directions for the bag are NOT included in the rug hooking pattern.)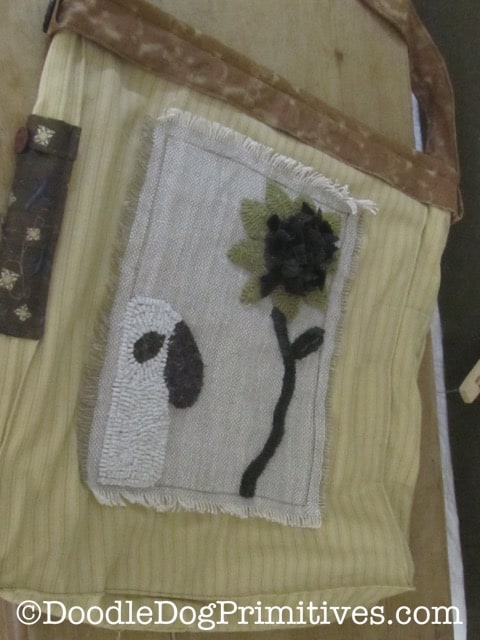 Here's the back of her finished bag.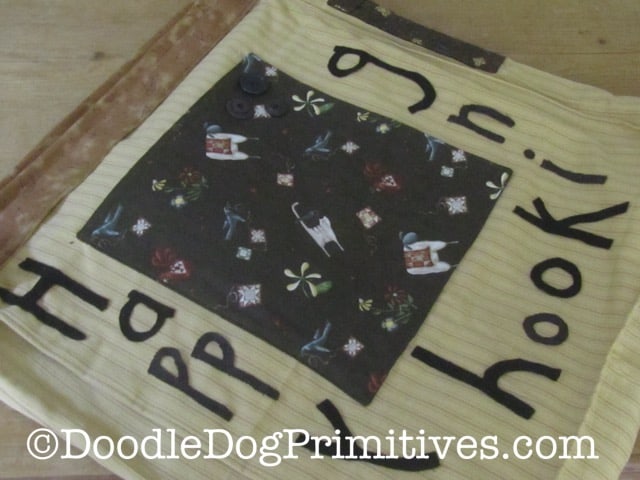 Get the Rug Hooking Pattern:
The Ewe & My Sunflower rug hooking pattern comes 
in a full-size pattern.  
No need to try to figure out how to make
the enlarge feature on your printer work!  
This hooked rug pattern is available now in my Etsy shop.  
You can get it instantly as a pdf pattern to start hooking right away.  
It is also available as a mailed paper or red dot pattern.  
Blessings~
Amy