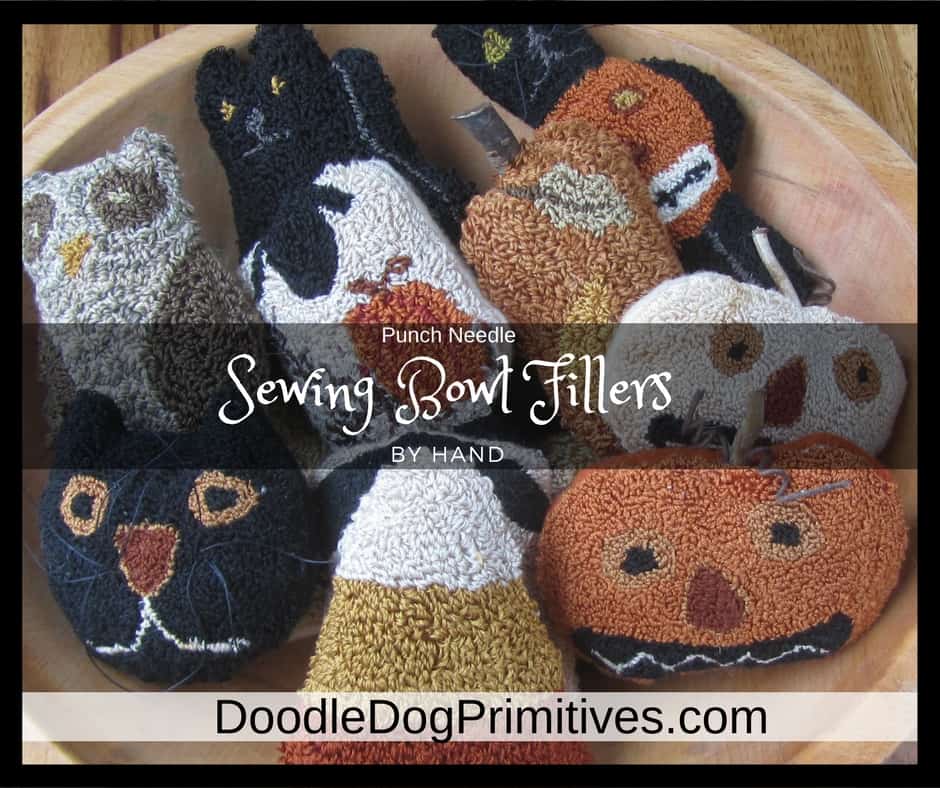 I normally finish my bowl fillers in one of two ways:
by hand or by machine.
Sewing them up by hand works better for patterns that have protrusions such as this cat's ears.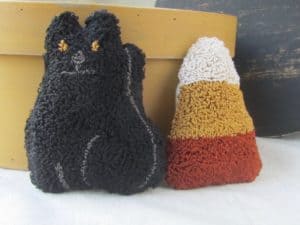 Start by trimming the weavers cloth to about  1/2″ all the way around the punched edge.
I like to use pinking shears so the fabric won't unravel.
Press the empty weavers cloth to the back of the punched piece.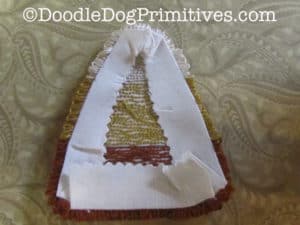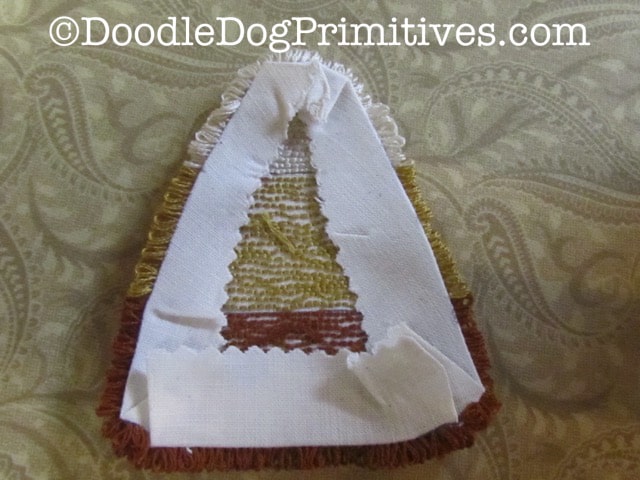 Using the outline of the punching pattern as your cutting pattern,
cut a piece of felted wool for the backing the same size as the punched piece.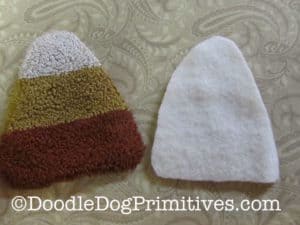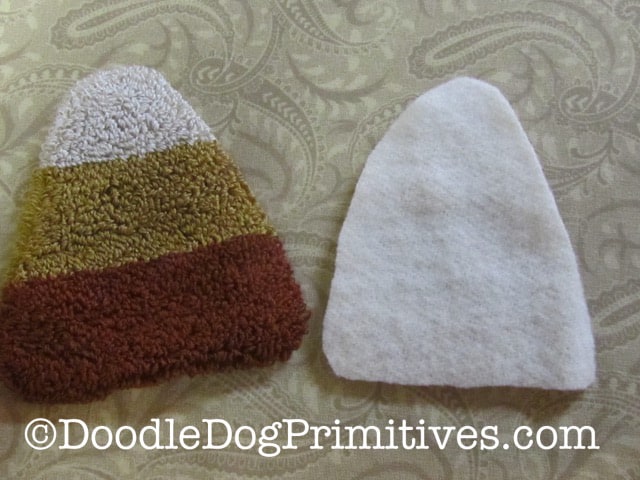 Layer the punched piece and wool backing wrong sides together.
Pin, if desired.  I usually just hold it together with my fingers.
Using thread to match the backing fabric, whipstitch all the way around,
leaving an opening for stuffing.
When stitching, you will want to make sure you catch the wool and the folded edge of the weavers cloth
but not any of the thread loops.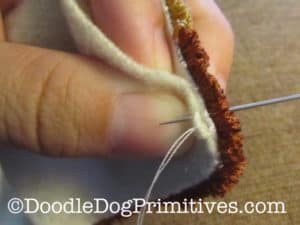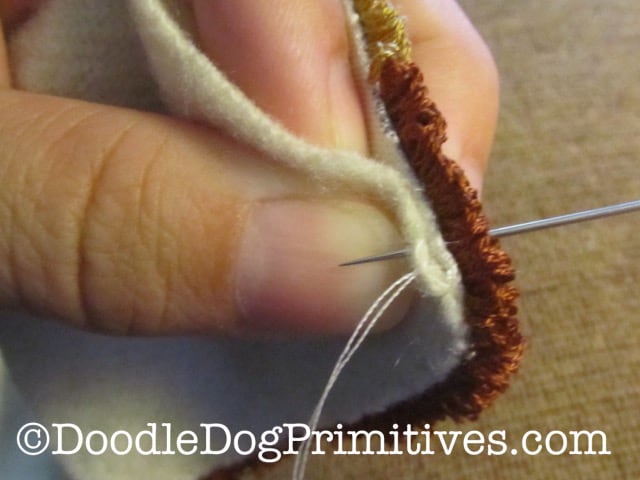 Stuff with desired stuffing and finish sewing closed.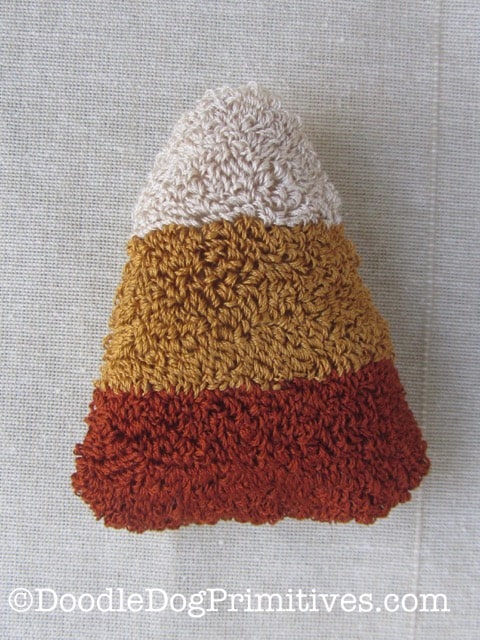 Be sure to pin this for later!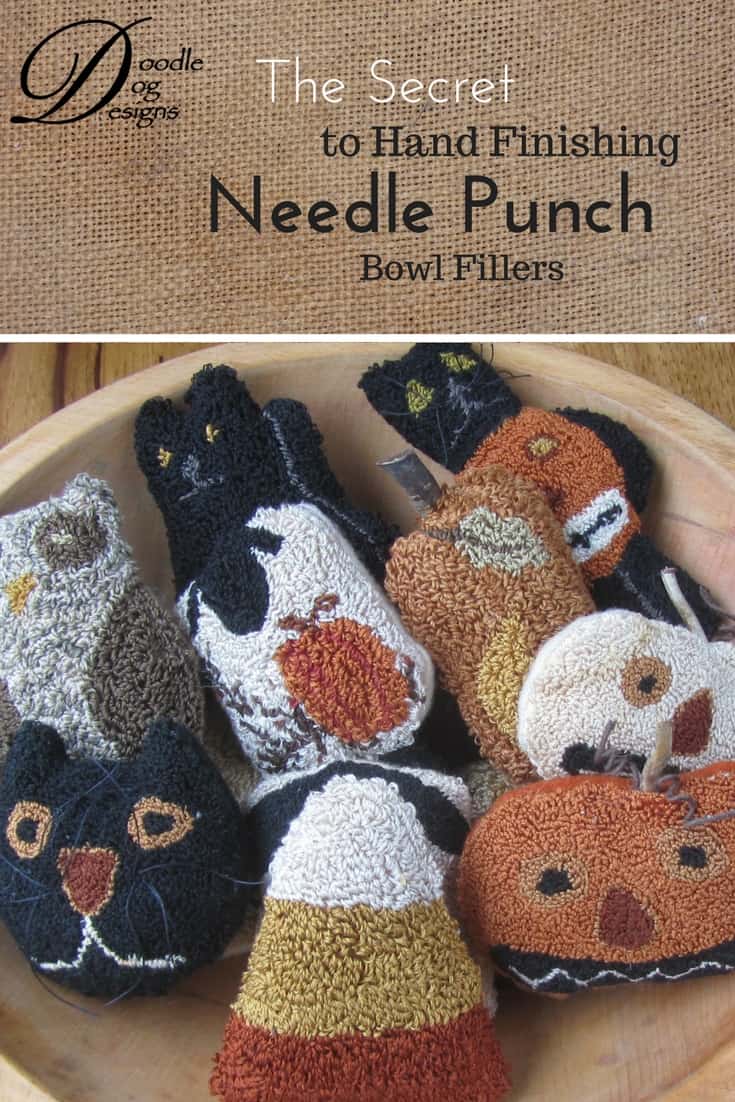 Blessings~
Amy