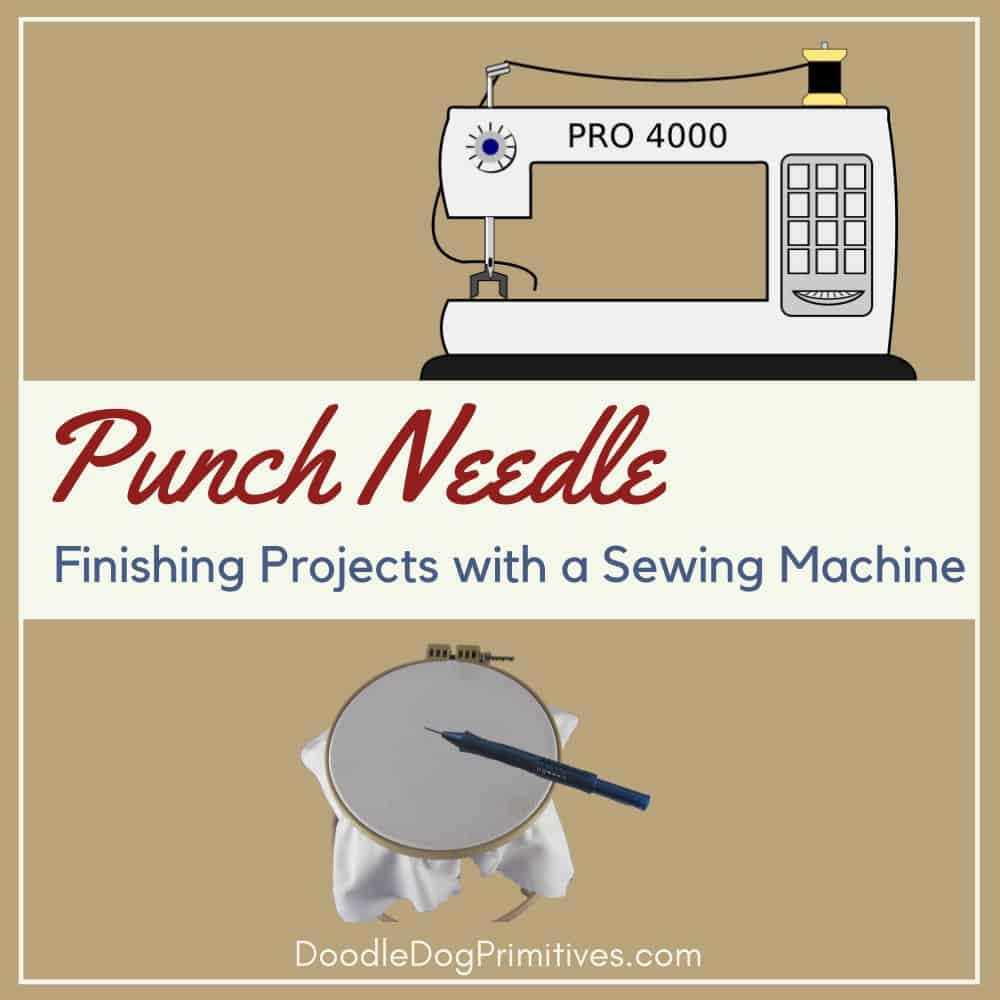 If you want to make your punch needle project into a small pillow, bowl filler, or shelf sitter,
sewing it up with a sewing machine is a fast and easy way to finish it.
After pressing and dyeing (if desired) the finished project,
trim the edges of the weavers cloth so you have about 1 inch
all the way around the punched edge.
Cut a piece of backing fabric the same size.
I am using brown wool for the back of this pillow.
Layer the punched piece and the backing fabric, right sides together.
Pin it together, if you wish.
Have the punched piece on top so you can see its outline.
Using a zipper foot, stitch all the way around the punched piece
as close to the edge of the punch needle stitching as possible.
Trim the edges 1/4″ from the seam and clip the corners.
Carefully, cut a hole in the middle of the wool on the back,
being careful not to cut through the front needle punch layer.
This is for turning.
Turn and press using a pressing cloth.

Stuff with your desired stuffing material.
Whipstitch the opening closed using thread to match.
You can also cut a small rectangle and sew it on over the closed hole.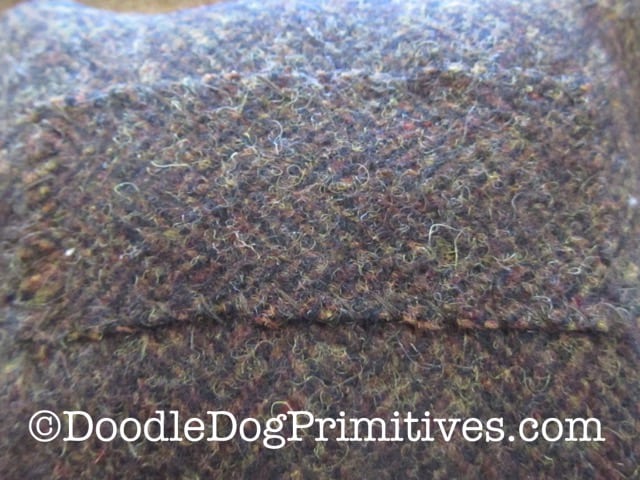 Enjoy your finished punch needle pillow!
Be sure to pin this for later!
Blessings~
Amy