In this series:
1:  Tracing the Pattern
2:  Putting the Fabric in Your Frame
3:  Selecting and Preparing Threads
4:  Threading the Needle
5:  Punching the Pattern
6:  Over Dyeing and Finishing
I have been sharing how I complete a punch needle project from start to finish.
If you missed it, you can see how to trace the pattern here.
You can use either a locking hoop or a punching frame.

I will show you both.
For the gripper strip frame, you just center the fabric
over the top of the frame
Let the teeth on the frame grab the edges of the fabric and keep pulling the fabric off and stretching the fabric and placing it back down until the fabric is drum tight.
The teeth on the edges of the frame will hold it.
For the locking hoop, you will need the hoop, pliers, and a screwdriver.
Place the fabric on the hoop and place the outer hoop on,
making sure it is properly in the groove.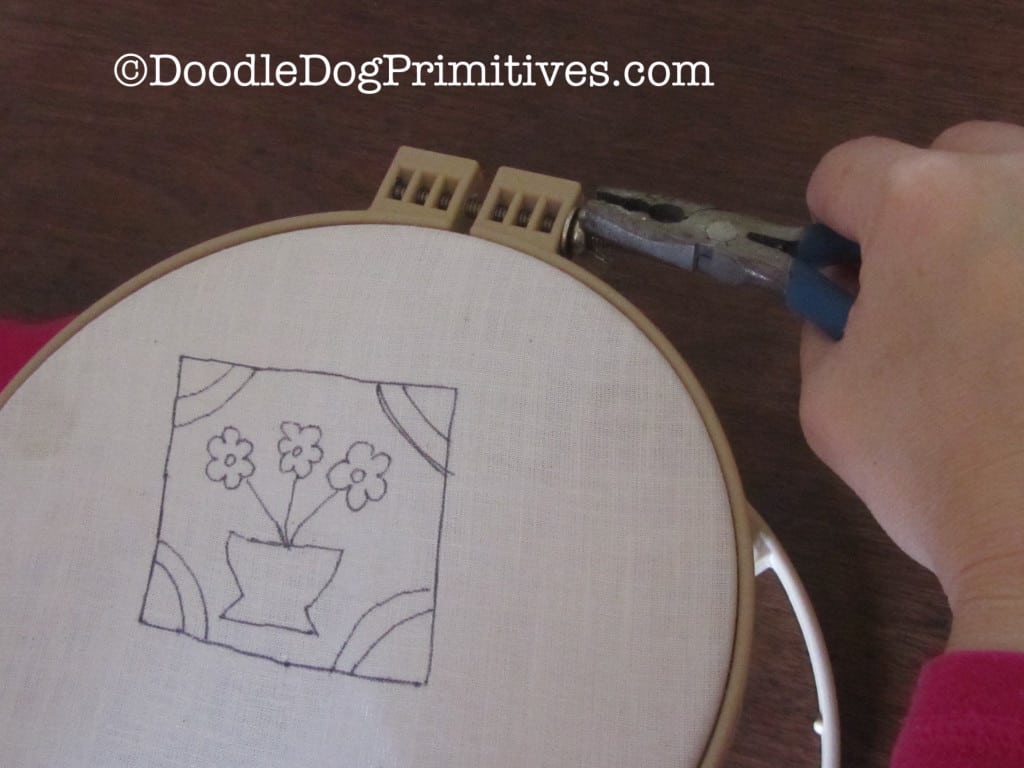 While pulling the fabric taut, tighten the wing nut
first with your fingers and then with the pliers.
You want the fabric to be drum tight.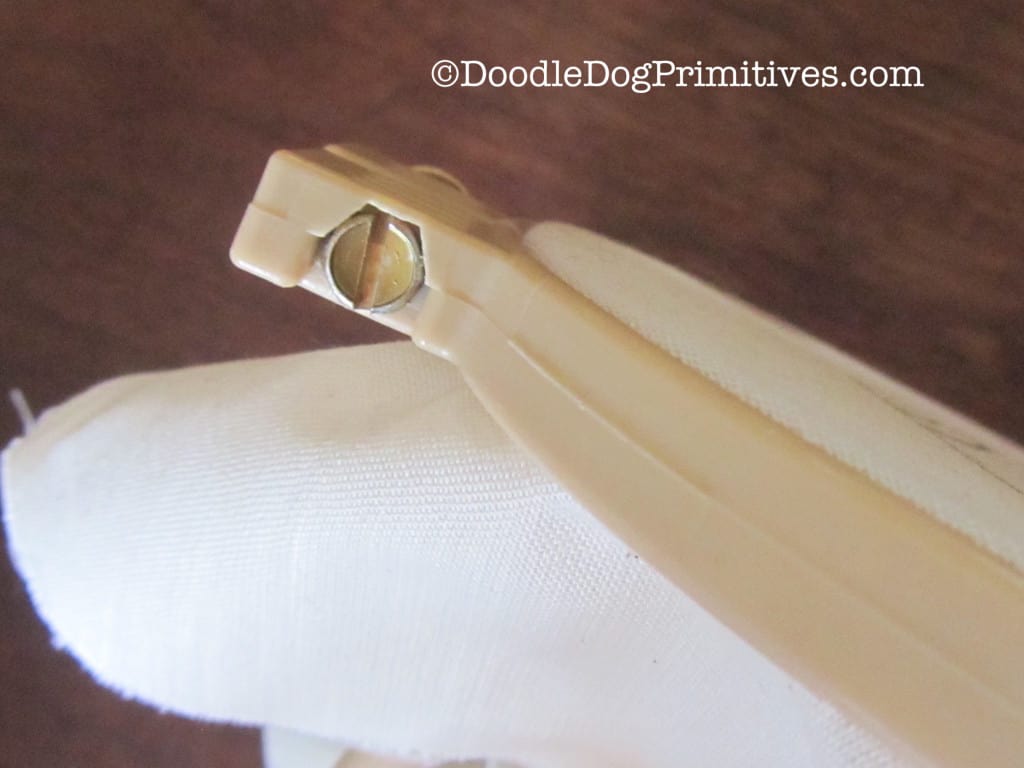 Notice that the part you are tightening is actually a screw.
So, if you need to tighten further,
you can hold the screw in place with the screwdriver
while tightening the wing nut with the pliers.
Next time, I will show you how to easily separate your threads.
Be sure to pin this for later!
Blessings ~
Amy