In this series:
1:  Tracing the Pattern
2:  Putting the Fabric in Your Frame
3:  Selecting and Preparing Threads
4:  Threading the Needle
5:  Punching the Pattern
6:  Over Dyeing and Finishing
After you have traced your pattern onto weavers cloth
and put the weavers cloth into your frame
You will need to select the threads you want to use for your project.

I have selected DMC 3051 for the stems
DMC 727 for the flower middles
DMC 931 for the flower petals
DMC 823 for the flower pot
and DMC 3033 for the background
I will do a combination of the 727, 931, and 823 at the corners.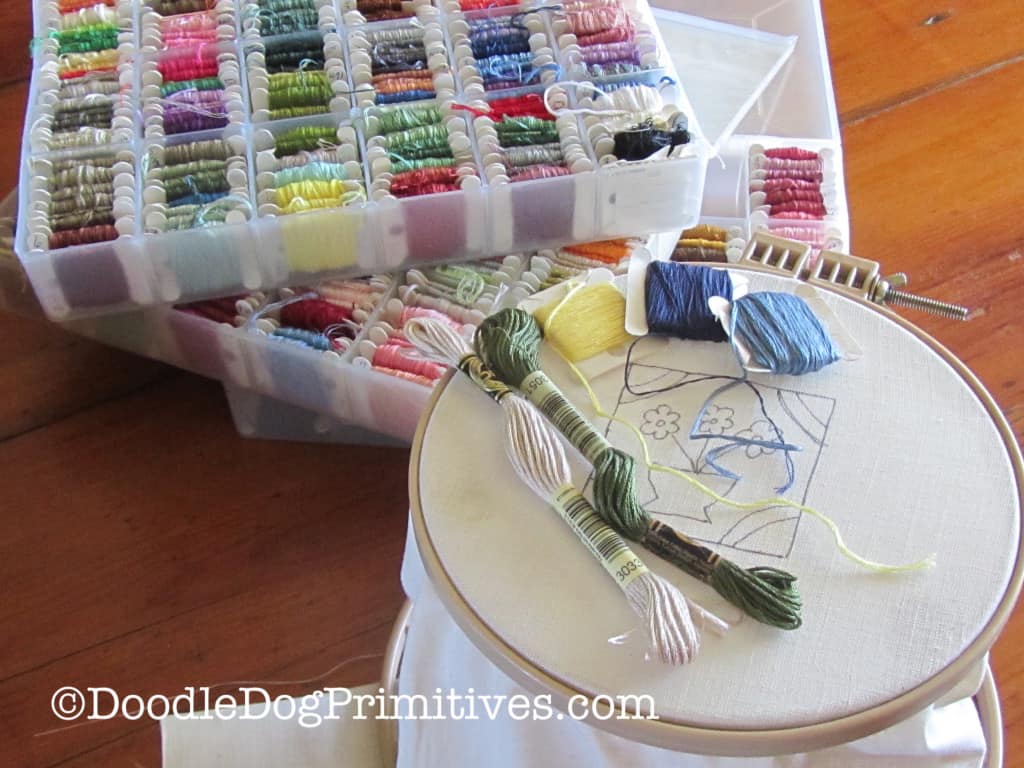 I want to punch this piece with 3 strands of embroidery floss.
Since the skeins come in strands of 6, I will need to separate the strands into two groups.
This is easily done with some string
and a trip to your husband's fishing tackle box to get a fishing swivel.
It looks something like this.
Tie the end onto some string.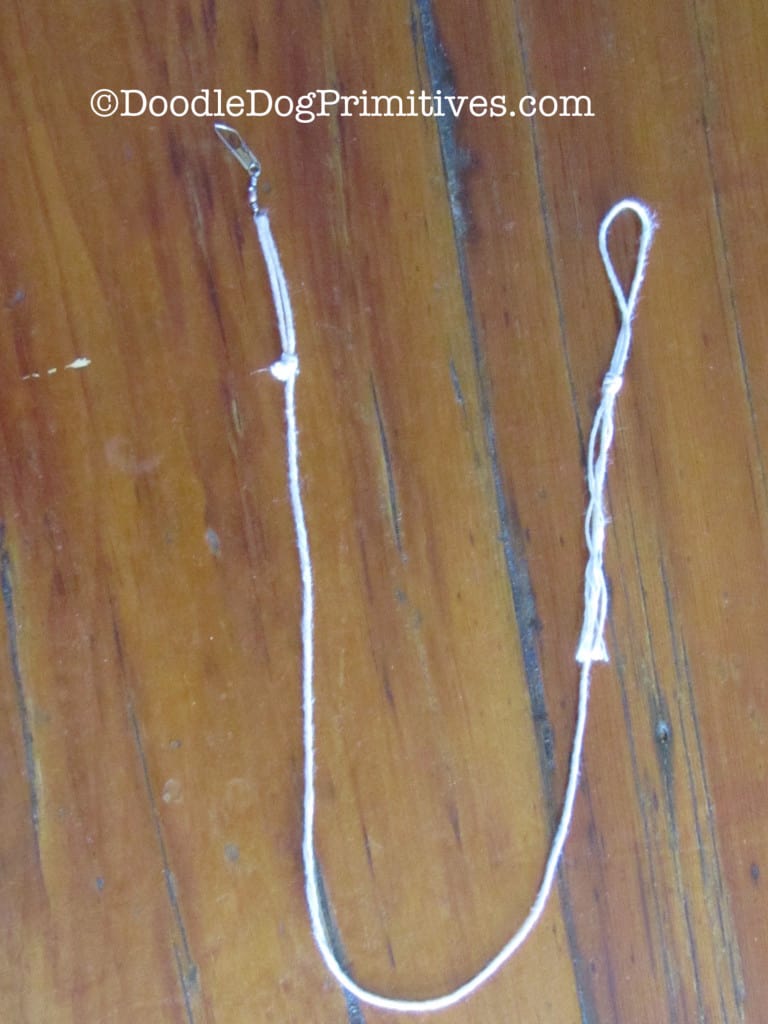 On the other end of your string,
tie a loop big enough to fit around a doorknob.
Hang the loop around a doorknob or furniture knob.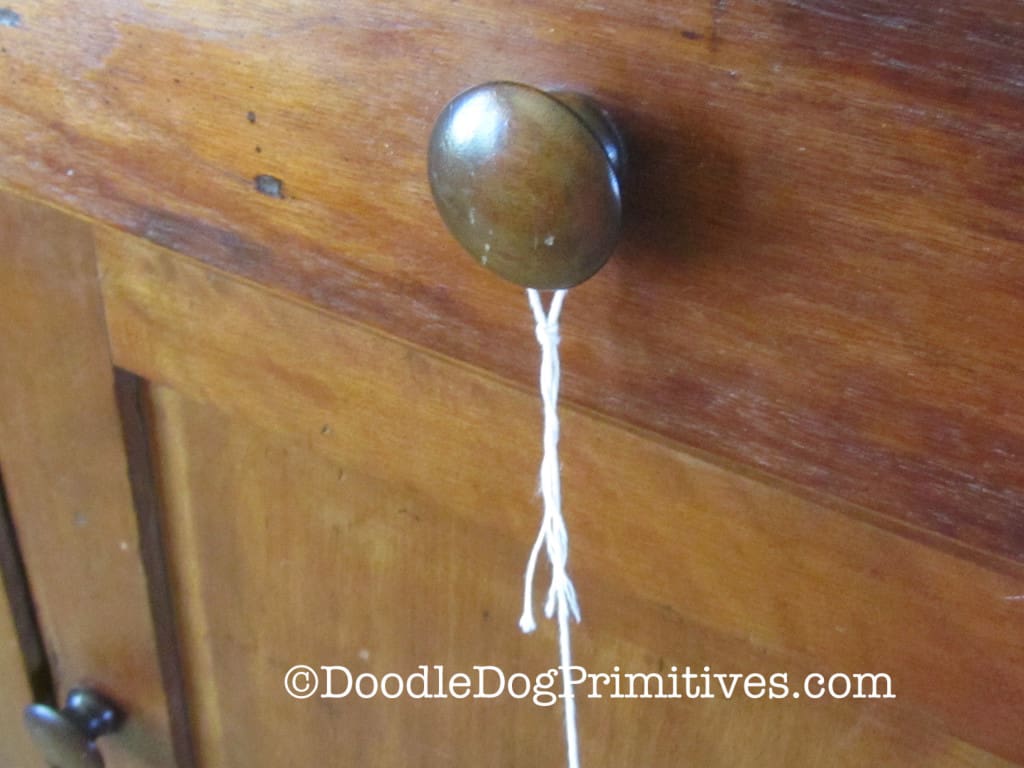 Tie the end of your DMC floss onto the swivel.
Unwind the floss, spreading it across the floor in a fairly straight line.
Once you get to the other end of the floss, separate the strands.
I want to punch with 3 strands, so I will separate into two bunches of 3 strands.
Pull the two bunches apart.
As you pull, all of the twists that are holding the strands together
will unwind down at the swivel.  It will twirl very fast!
Just keep walking towards the swivel pulling the yarn apart as you go.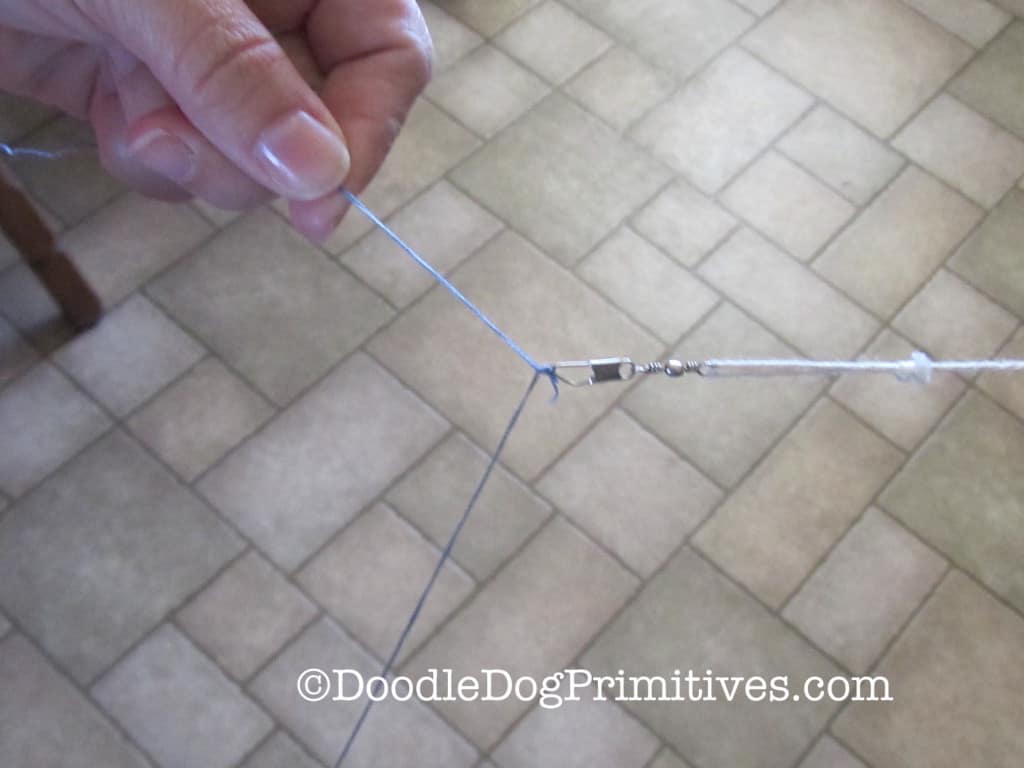 When you get to the end,
you can either untie the end or snip it off with scissors.
Now, you can wind each of the sections onto a floss card or an old spool or whatever you like to use.
I like to use floss cards because they are easy to store.
Next time, I will show you how to thread the needle.
(Update:  I have created a video showing this process.)
Be sure to pin this for later!
Blessings ~
Amy