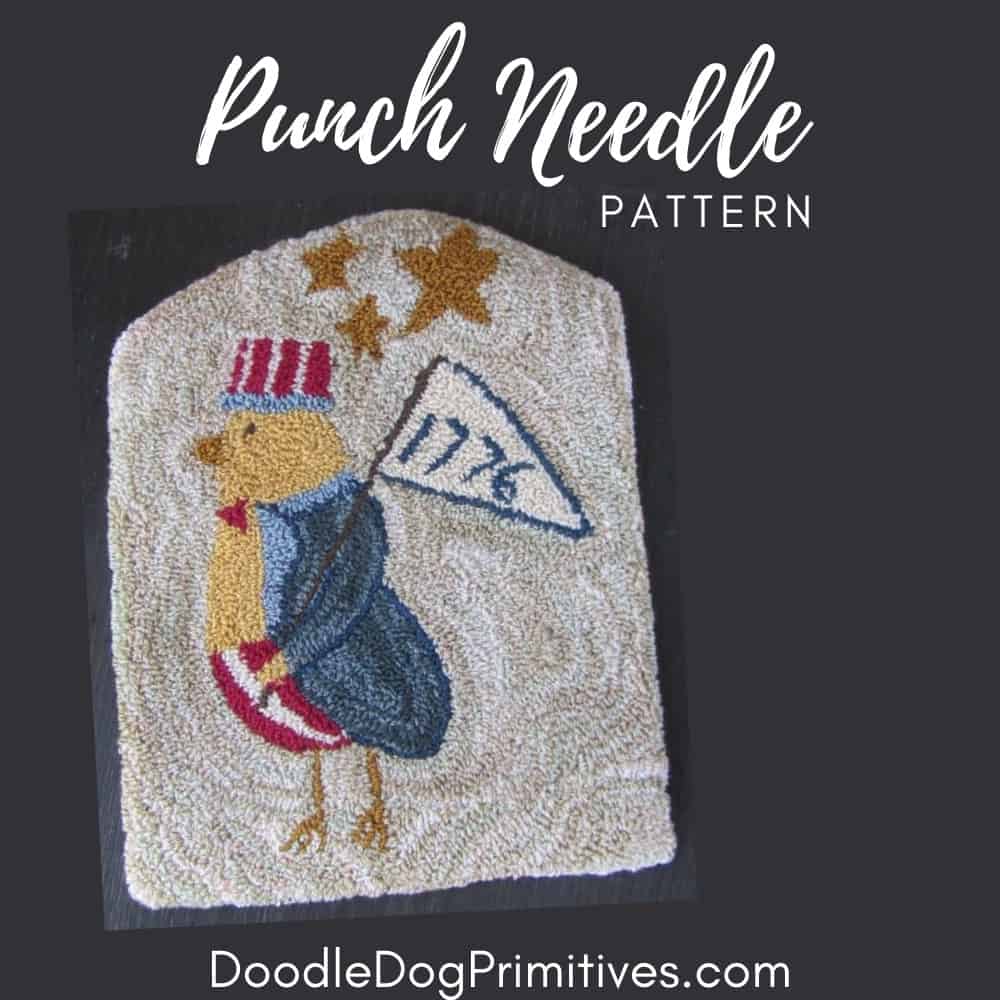 I am releasing this new Uncle Sam Chick Punch Needle Pattern today.
This punch needle mat is the perfect thing to display in the summer time for all of the patriotic holidays!
The Chick is dressed up like Uncle Sam with his striped hat and pants and blue overcoat.
He is carrying a 1776 pennant flag.
Uncle Sam Chick Punch Needle Pattern: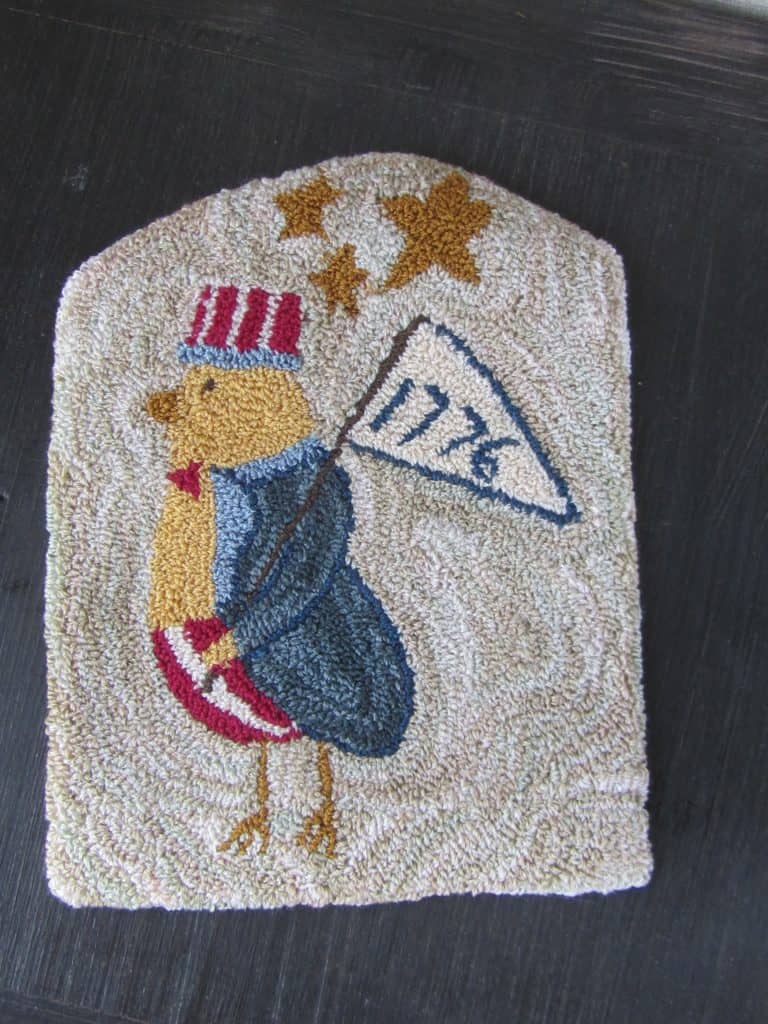 This finished punch needle mat measures about six and three eighths inches tall
and about four and seven eighths inches wide.
The Uncle Sam Chick mat has been punched using 3 strands of both DMC and Valdani flosses.
The background and his coat have both been punched with Valdani floss.
Get the Punch Needle Pattern:
You can start punching right away if you choose the punch needle downloadable pattern.
The punch needle e-pattern comes in a convenient pdf file format.
Get the Patriotic Chick punch needle pdf pattern.
You can also choose a mailed paper pattern or punch needle kit.
The punch needle kit comes with the reusable pattern,
weavers cloth, DMC embroidery floss, and Valdani floss.
Be sure to check out our other punch needle patterns.
Blessings~
Amy