Punching backgrounds with variegated threads
can produce some unique, interesting designs.
But, how do you get the swirling effects
seen in some punch needle patterns such as this Freedom Sheep Pattern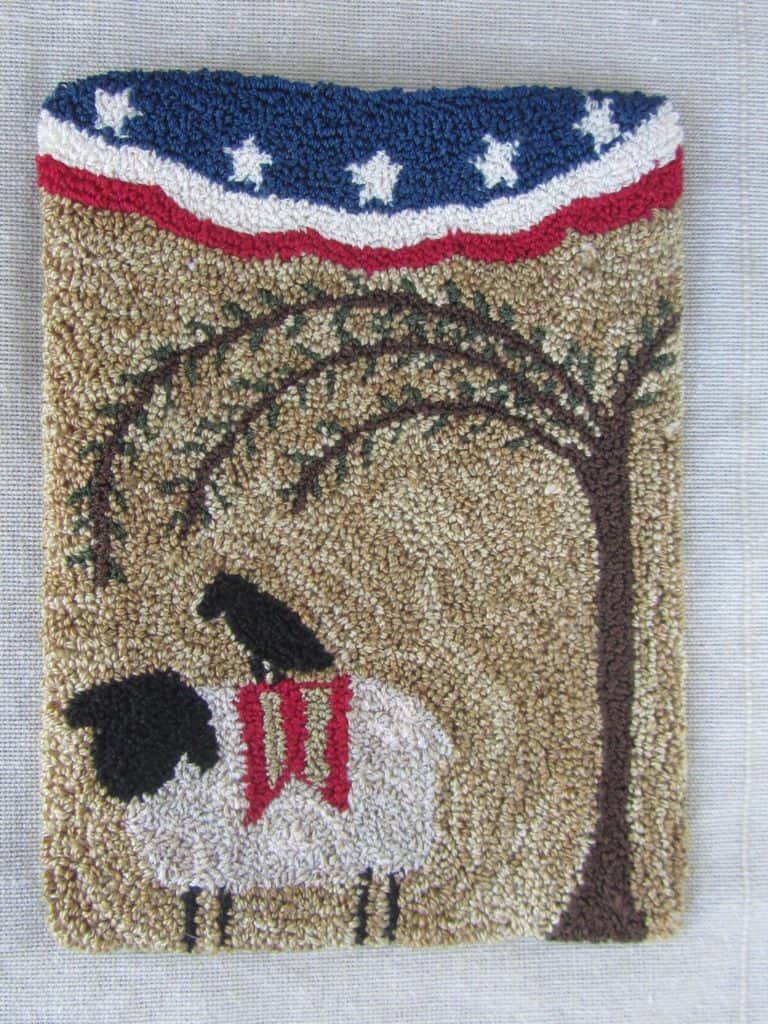 or this Uncle Sam Chick pattern?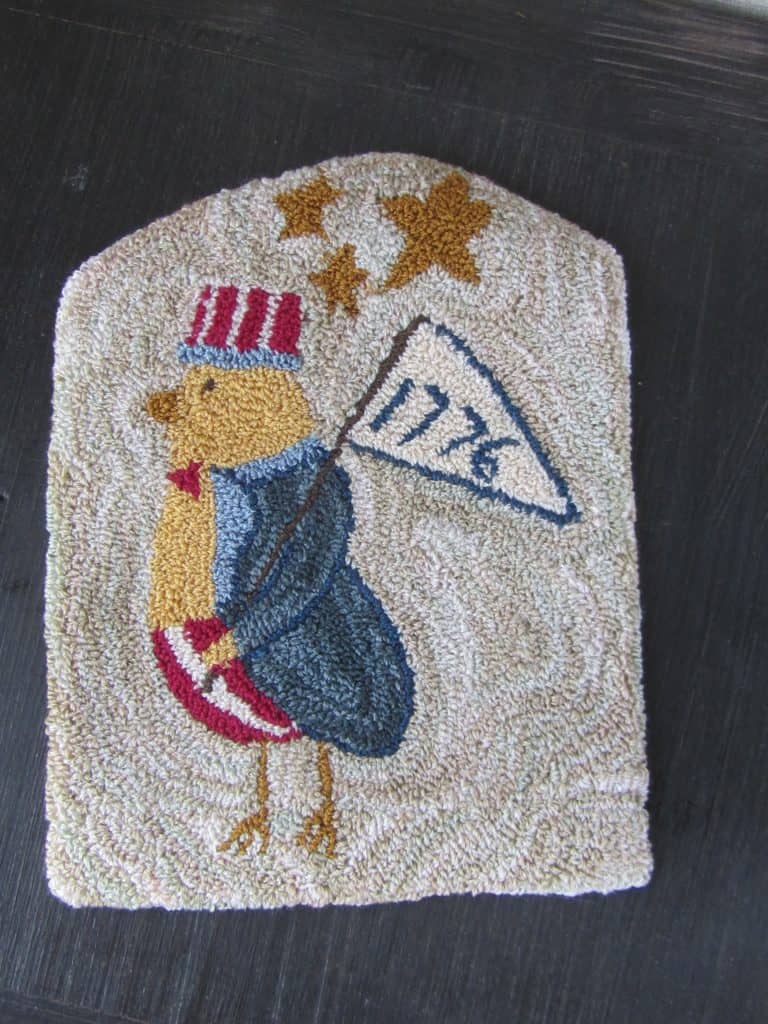 If you punch back and forth in a perpendicular or horizontal line,
the variegation will be straight across;
which is perfect for some patterns such as this snowman and manger scene.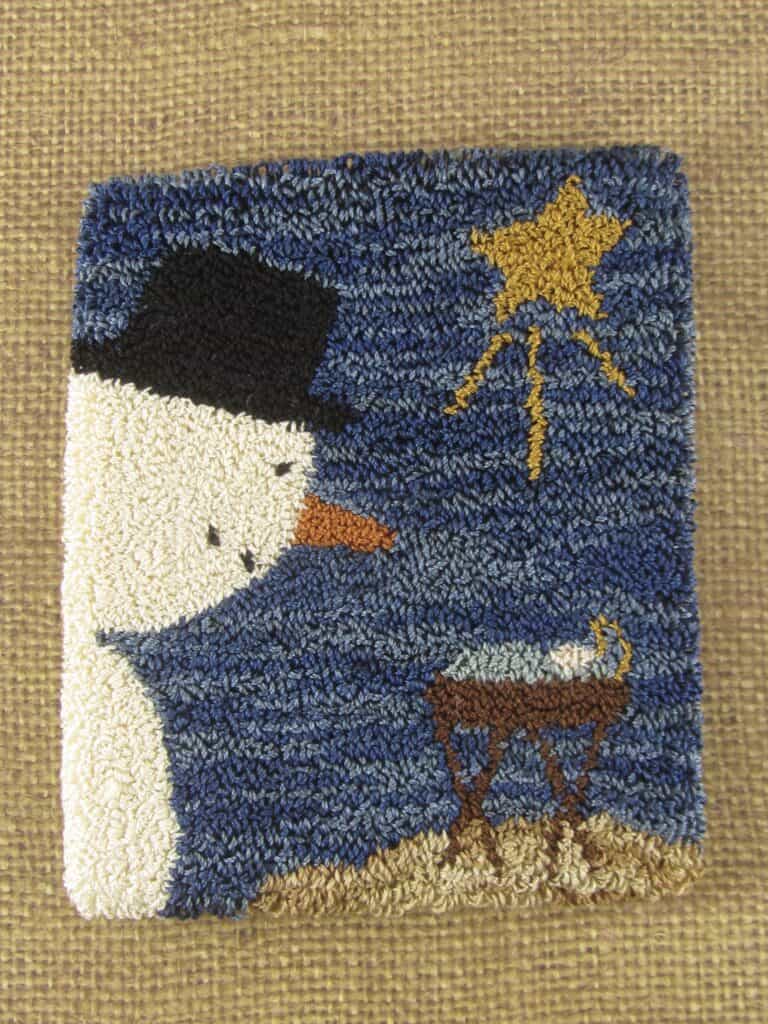 But for other patterns, I prefer the swirled look.
Punching a Swirled Background with Variegated Threads:
Here's how to achieve a flowing background in your punch needle projects with variegated threads.
Leave the punching of the background for last.
Outline an element in the pattern using the variegated background color
and then keep following the contour of that outline for your punching rows.
(Red lines in photo)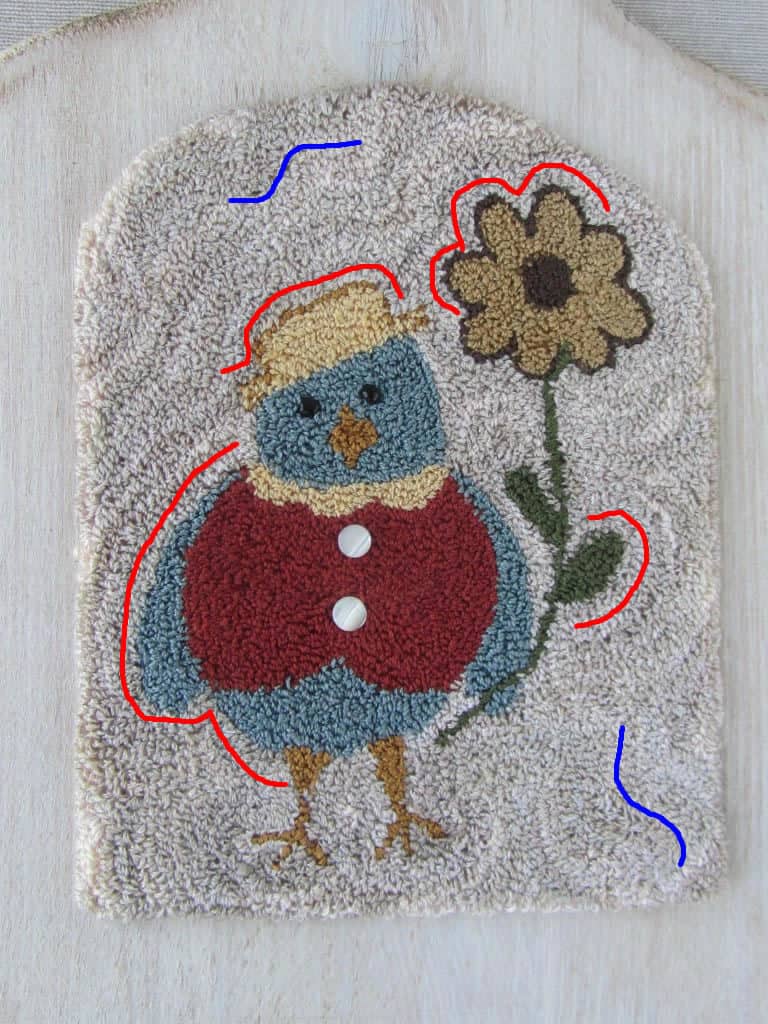 If you have a large open area to fill in,
draw a random swirl on the fabric, punch the swirl,
and then punch around it in "circles".
(Blue lines in photo)
In addition to punching backgrounds with variegated threads,
you can also achieve an interesting background
by using two colors of DMC floss.
Happy punching!
Blessings~
Amy
Be sure to pin this punch needle tutorial for later!