Today, I am painting styrofoam eggs from the Dollar Tree to transform them into primitive eggs.
My Bonnie Bunny punch needle pattern calls for a small speckled egg
for the punch needle bunny to carry in her wool basket.
I found glittery styrofoam eggs at the Dollar Tree that are the right size for the bunny.
But, I prefer a much more primitive look to my eggs.
Here's how I paint the glittery eggs to turn them into primitive eggs.
This post may contain affiliate links for your convenience, which means if you make a purchase after clicking a link I will earn a small commission but it won't cost you a penny more. For more information, please visit our Privacy Policy.
Supplies for Painting Styrofoam Eggs:
I use cream and brown craft paint,
small styrofoam eggs,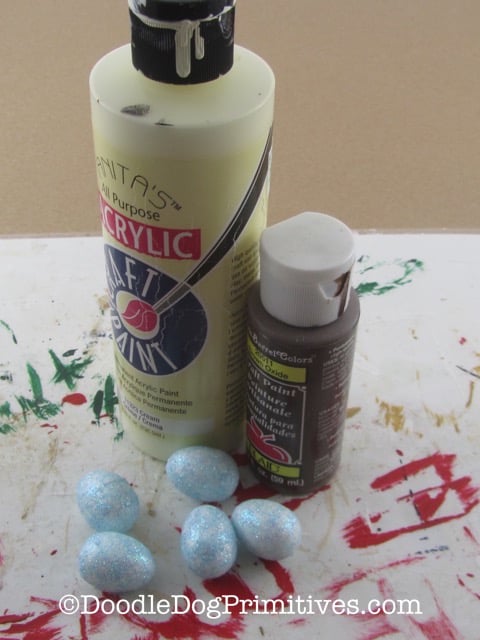 a popsicle stick, and a stiff paintbrush.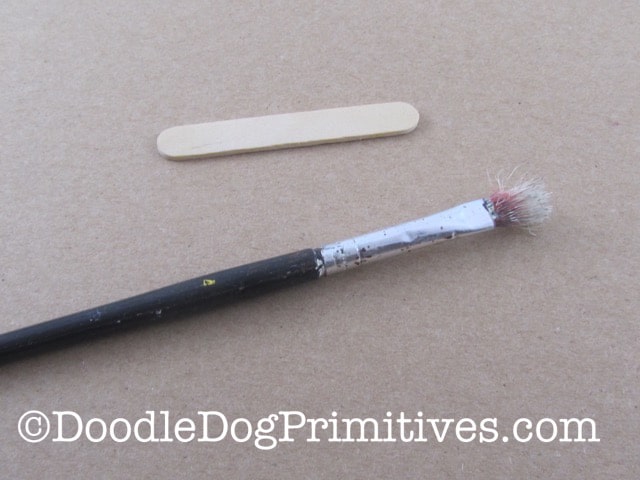 These eggs from the Dollar Tree are quite glittery!
Paint the Eggs:
I start by poking a toothpick into the end of each egg.
I have this styrofoam flat base that I use to stick the toothpicks in to hold the eggs.
This makes it possible to paint the entire egg at one time.
You could also paint the eggs on one side, let them dry,
and paint on the other side.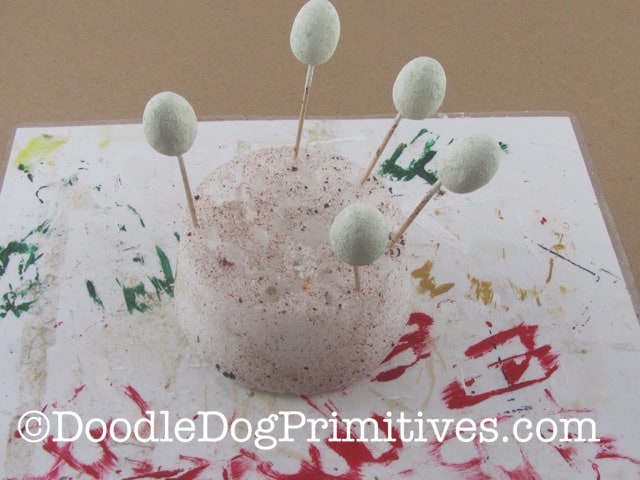 It takes two or three coats of paint to totally cover the blue glitter.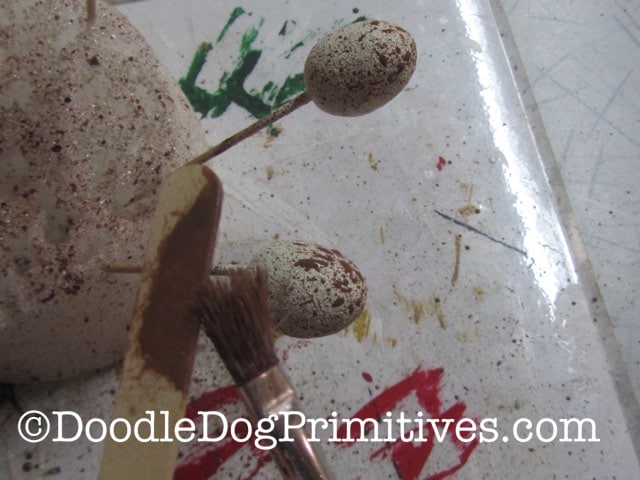 After the cream paint is dry,
dip the stiff bristled paint brush into the brown paint
and run the bristles across the edge of the popsicle stick
to create little paint splatters.
This takes a bit of practice to determine where the splatters are going to land!
Be sure to put something down under your work; this part is messy!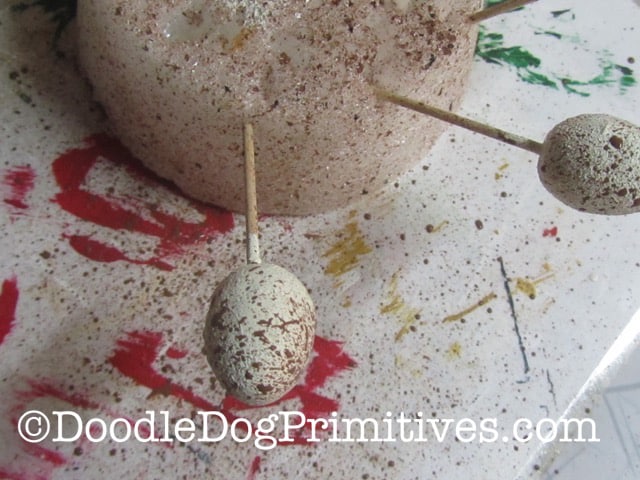 Let the eggs thoroughly dry.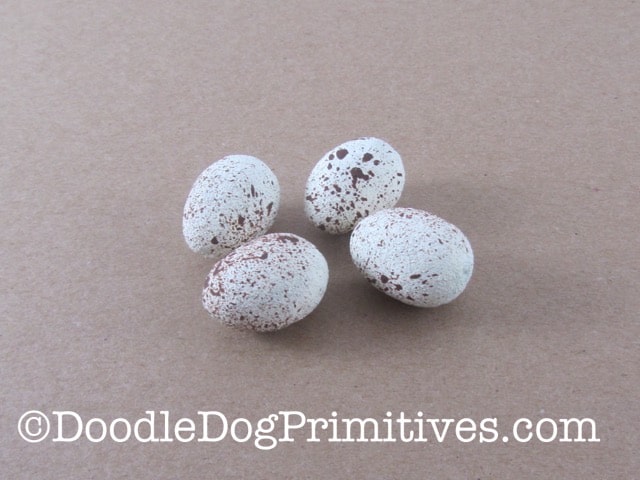 The dollar store glittery styrofoam eggs have been transformed into primitive speckled eggs!
Blessings~
Amy