Today, I have a new Patriotic Sheep Rug Hooking Pattern for you.
Liberty Lambs Rug Hooking Pattern:
It has been hooked with #8 strips of felted wool (one fourth inch wide).
The sheep were hooked with various shades of grays.
The tongues are hooked with the same
red, cream, and blues as the flag and grays as the sheep.
The background was hooked using various black wools.
It was modeled after this punch needle pattern,
but as sometimes happens when creating,
things got changed somewhat a lot.
The primitive willow tree was changed out
for the words "God Bless America",
primitive tongues were added,
and the colors were changed.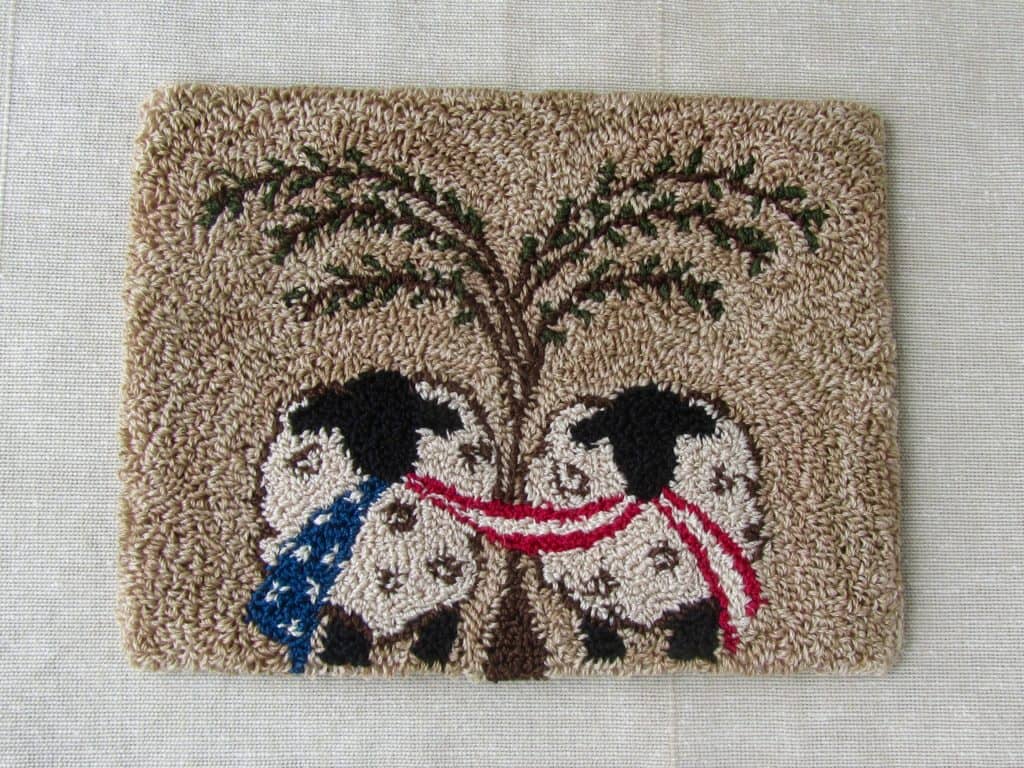 It really gives it a totally different look and feel.
It is amazing what a few changes can do to a pattern!
---
The finished hooked rug measures about
sixteen inches tall and twenty-two and a half inches wide.
Get this hooked rug pattern
This rug hooking pattern comes in a full-size pattern.
You can start hooking right away by getting the e-pattern.
Download the pdf hooked rug pattern here.
It is also available as a mailed paper or red dot pattern.
Get the mailed rug hooking pattern here.
Blessings~
Amy