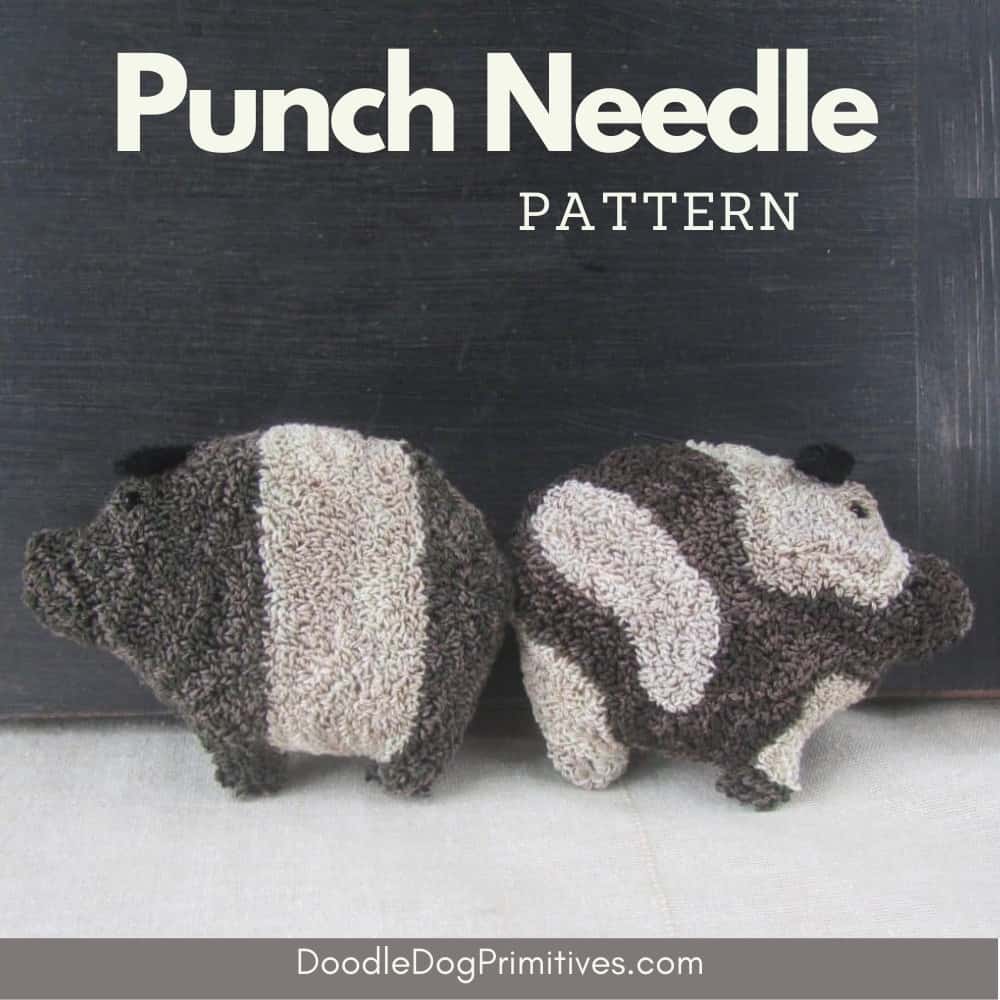 Check out this pigs punch needle pattern!
I have been wanting to make some punch needle pig bowl fillers
to put in my treenware bowl for quite some time.
For several years now, my son has raised pigs for 4-H.
They really are very intelligent, curious creatures
that we immensely enjoy.
While he normally gets spotted pigs,
he did raise some striped pigs one year.
Prim Pigs Punch Needle Pattern:
I wanted to represent both of the breeds of pigs that we raised in this pattern.
There is a striped pig bowl filler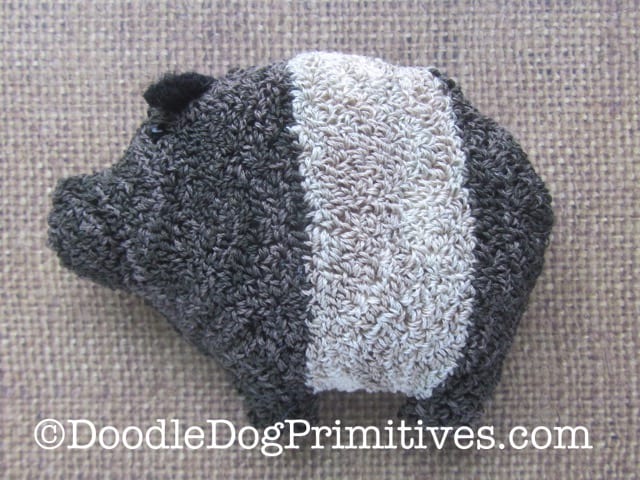 and a spotted pig bowl filler.
They have been punched entirely with Valdani floss.
They each measure about three inches tall and about four inches long.
They have been backed with a felted wool.
I used beads to create their eyes
and wool to make their cute floppy ears.
Get the Pig Pattern:
The pattern has been listed in my Etsy shop.
It is available as a digital, instant downloadable punch needle pattern
in case you want to get started punching right away.
Get the pdf punch needle pattern.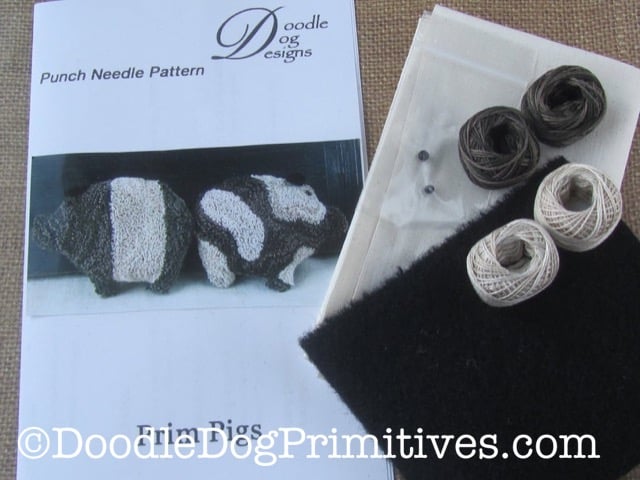 The pattern is also available as a mailed paper pattern or punch needle kit.
The kit includes the reusable paper pattern, weavers cloth,
felted wool for the backing and ears, Valdani floss, and beads.
Get the mailed paper pattern or kit.
Blessings~
Amy