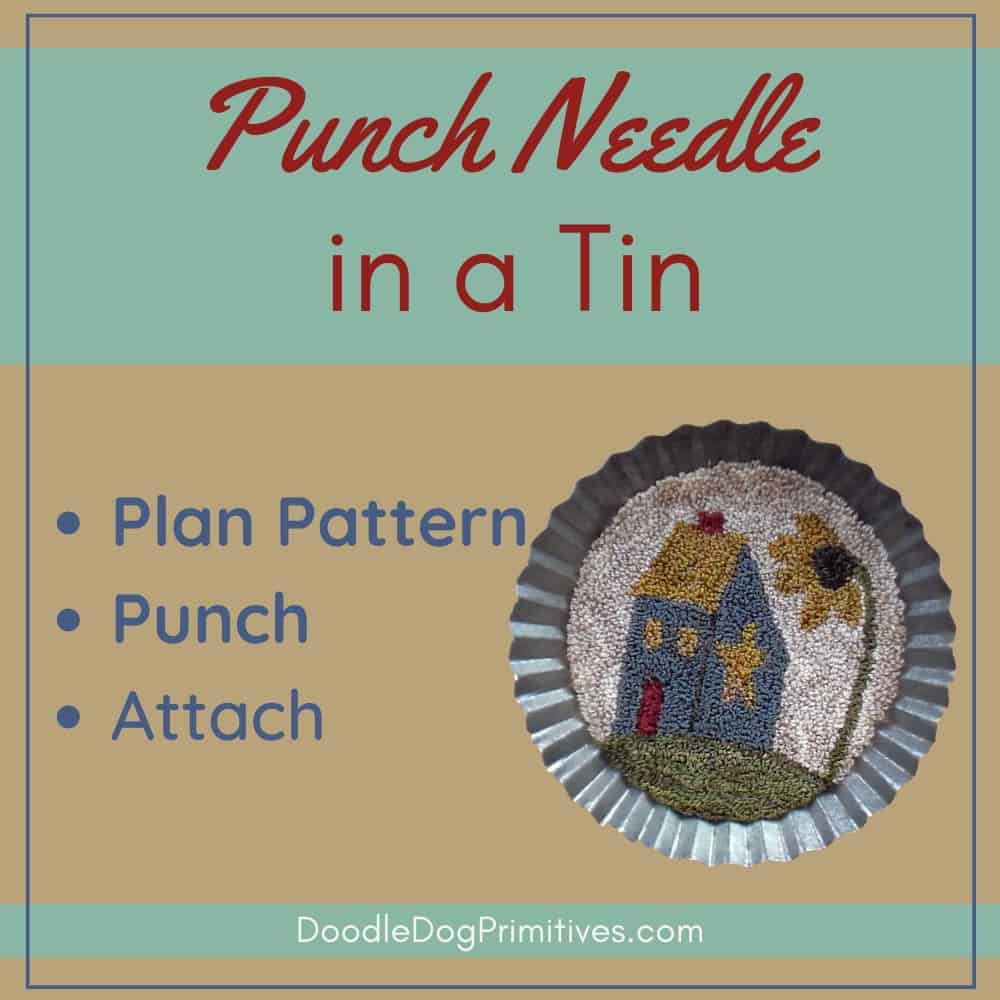 Today, I am going to show you how to plan the pattern size, punch, and attach a punch needle project in a tin.
---
I came across this vintage tin at a flea market
and snagged it so I could put a punch needle project inside.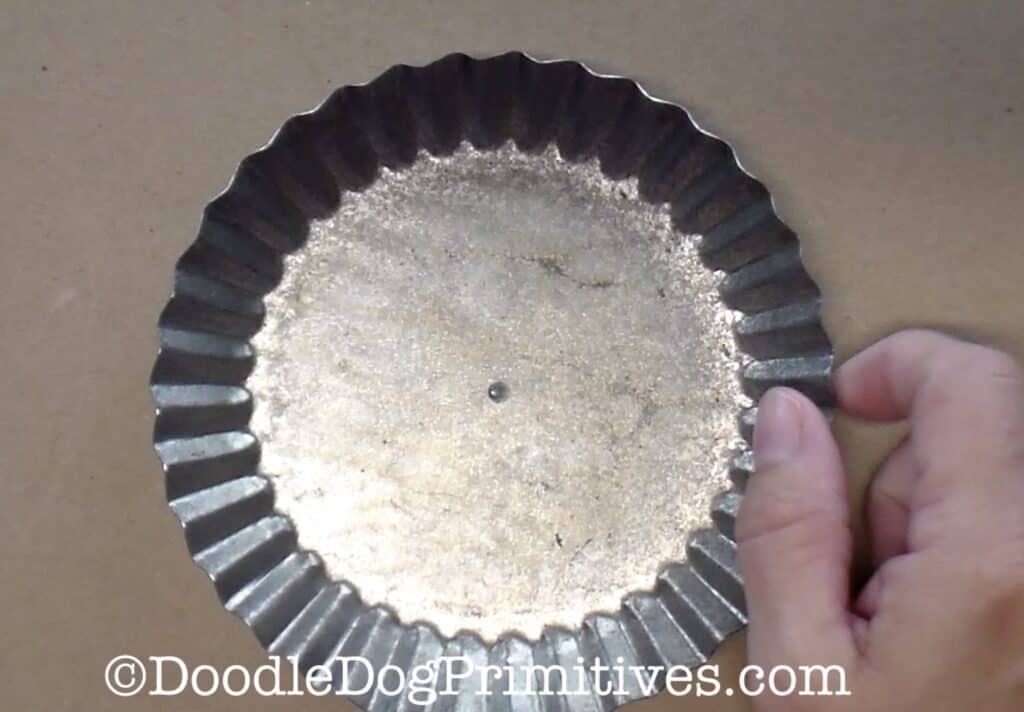 Watch the video:
Planning the Punch Needle Pattern:
First, you want to determine how large to make the punch needle project.
To do this, place the tin on top of a piece of tissue paper.
Trace around the bottom of the tin.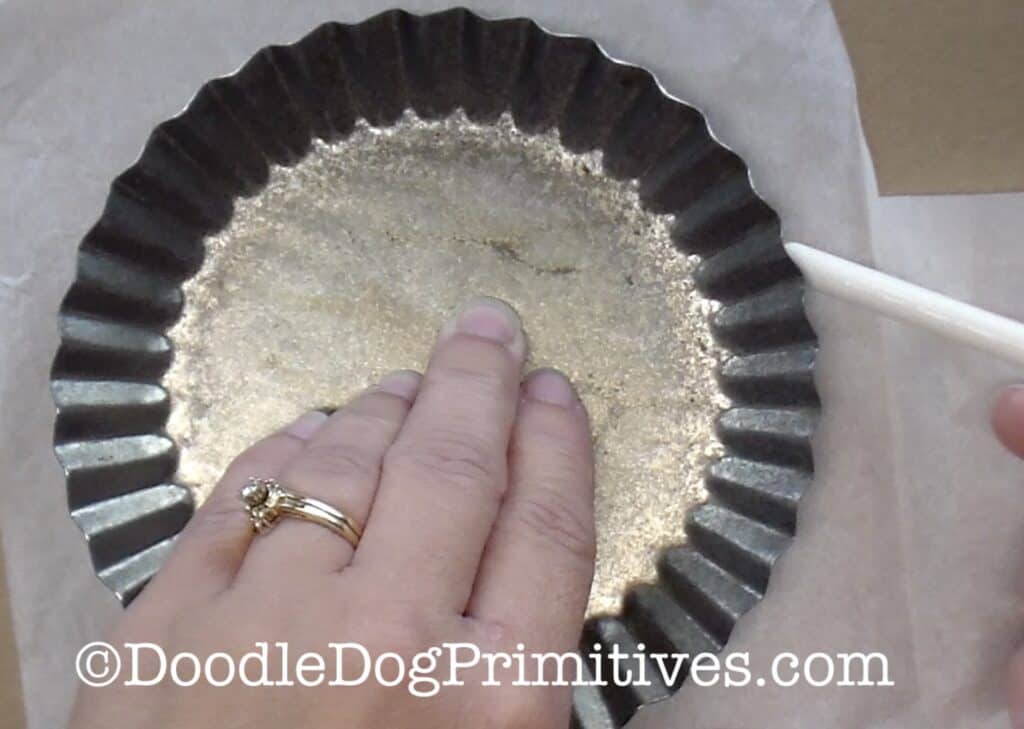 Once you have the outline of the tin on tissue paper,
place the the tissue paper over the punch needle pattern you want to use.
I am using this Welcome Summer punch needle pattern.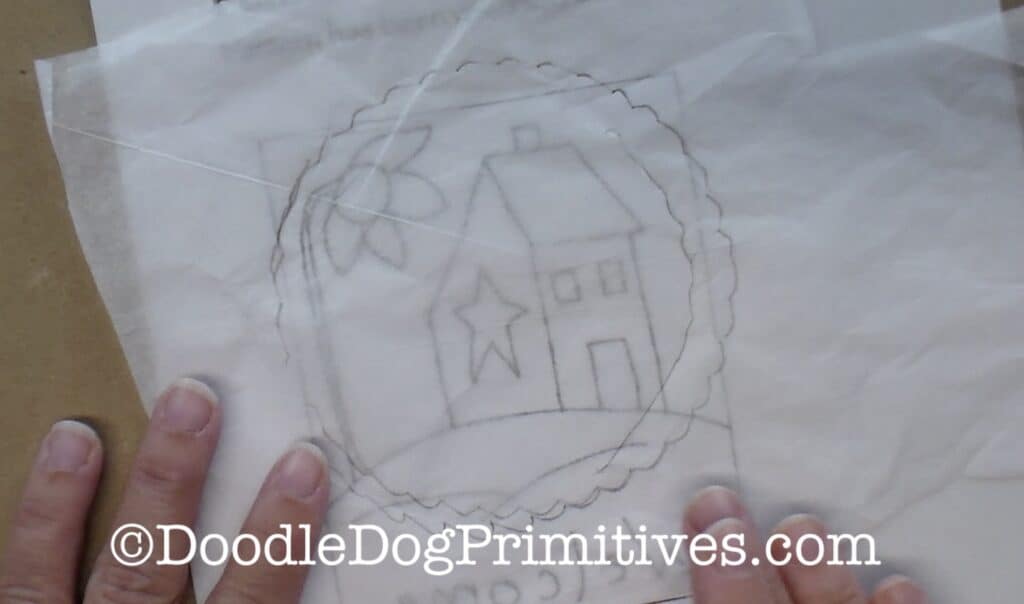 Move the tissue paper around until you have it placed
inside the tin outline like you want.
Trace the parts of the pattern that are inside the outline
onto the tissue paper.
Punch the Pattern:
Take the tissue paper pattern and trace it onto weavers cloth
and punch as usual.
Trim the empty weavers cloth around the project
This post may contain affiliate links for your convenience, which means if you make a purchase after clicking a link I will earn a small commission but it won't cost you a penny more. For more information, please visit our Privacy Policy.
to about 1/4 – 1/2 inch all the way around.
I used pinking shears to keep the edges from raveling.
Press the empty weavers cloth to the back.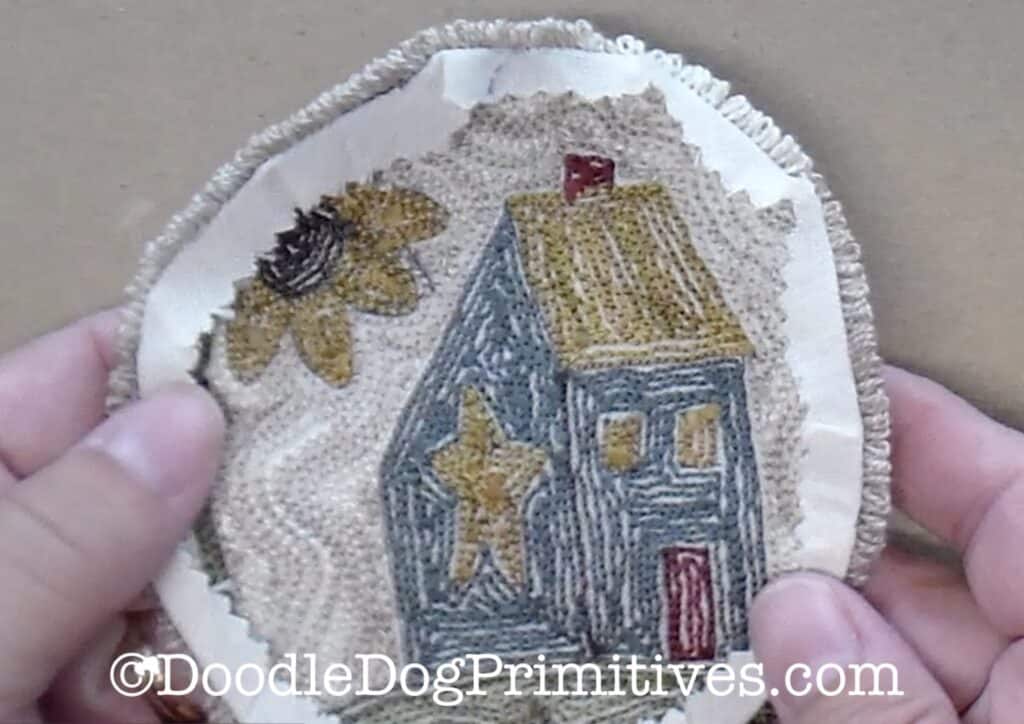 Attach the Punch Needle Project to the Tin:
Before attaching the punch needle project to the tin,
place the project inside the tin to make sure it fits properly.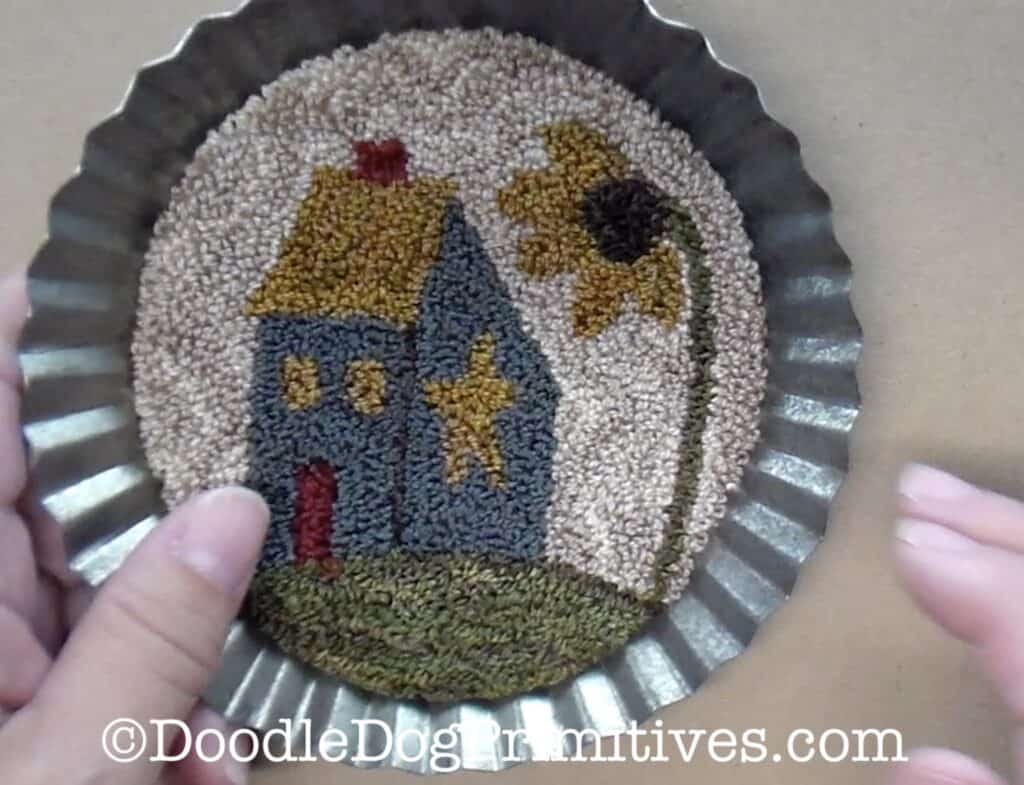 If you want to be able to change out the design in the tin,
you could use velcro to attach the punch needle design to the tin.
I am going to keep this design in the tin so I am going to use a craft glue.
First, glue down the pressed back edges.
I use a popsicle stick to apply the tacky Glue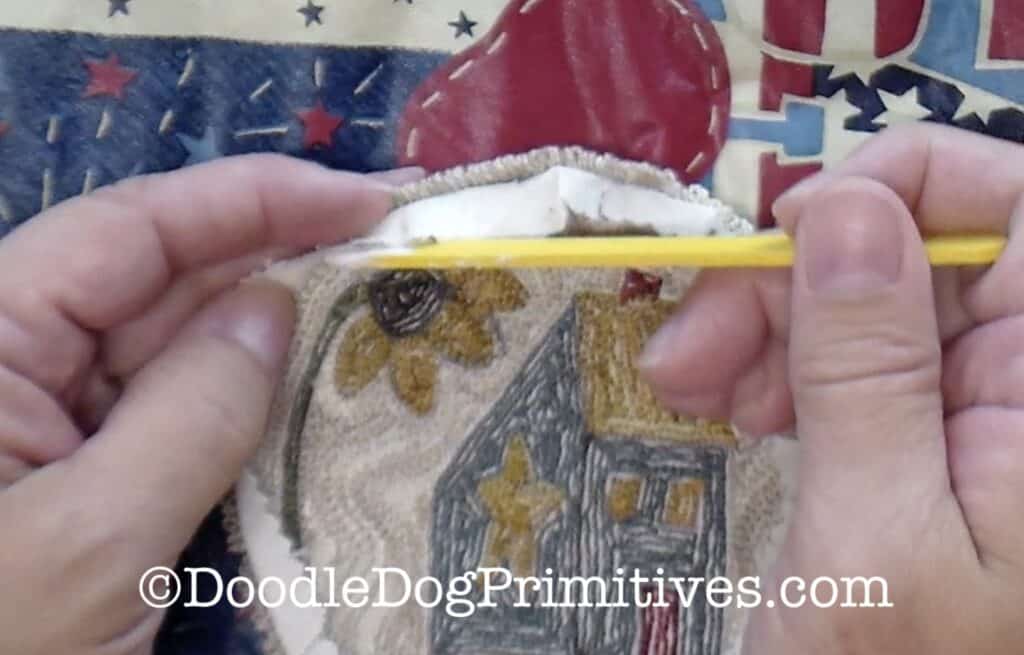 Then, apply a thin layer of glue to the entire back of the project.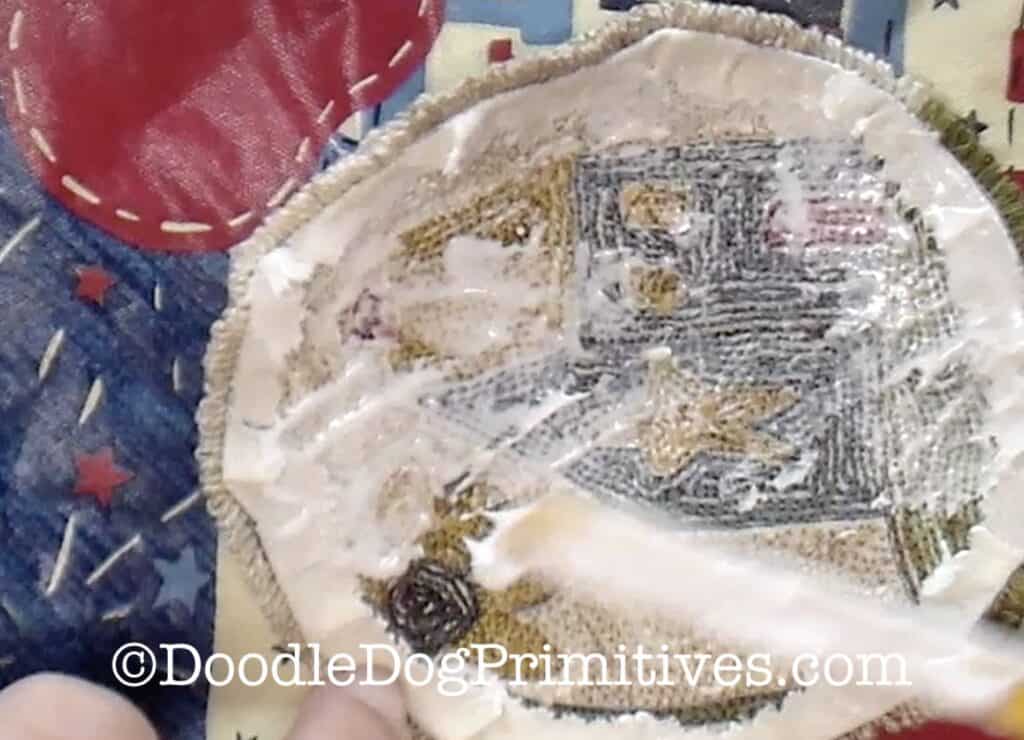 Finally, turn the punch needle project over
and place it inside the tin.
Firmly press down the project everywhere.
Allow to dry.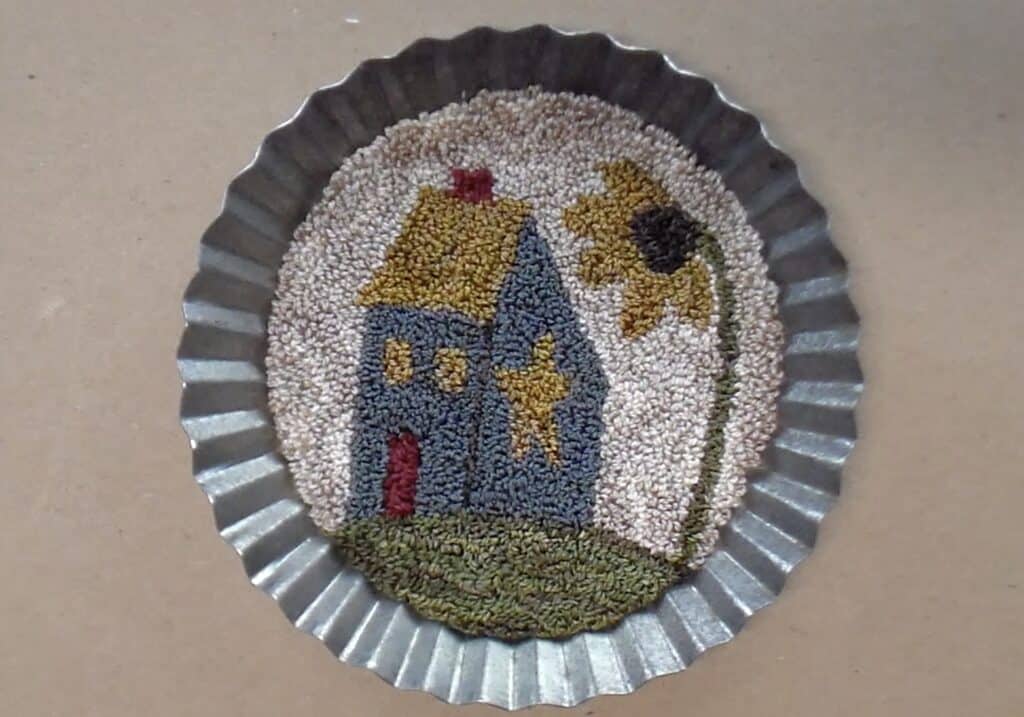 Blessings~
Amy