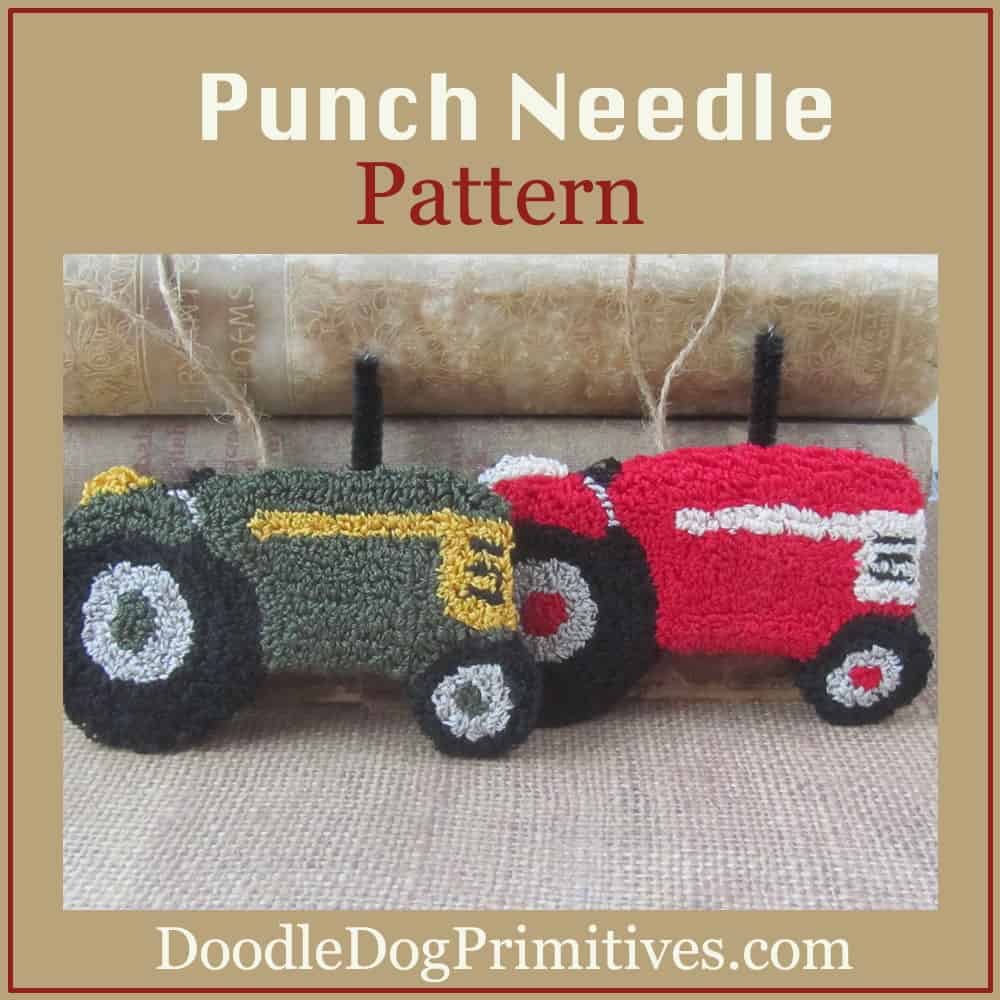 I am excited to be releasing this new tractor punch needle pattern
for these adorable vintage tractor Christmas tree ornaments.
I think they will make a perfect addition to a farm themed Christmas tree
and a wonderful gift for any tractor lover.
Just picture a tree filled with barns, cows, sheep, a silo, windmill, and these vintage tractors!
Farm Tractors Ornament Pattern:
The punch needle pattern includes
the DMC color choices used to punch this red vintage tractor ornament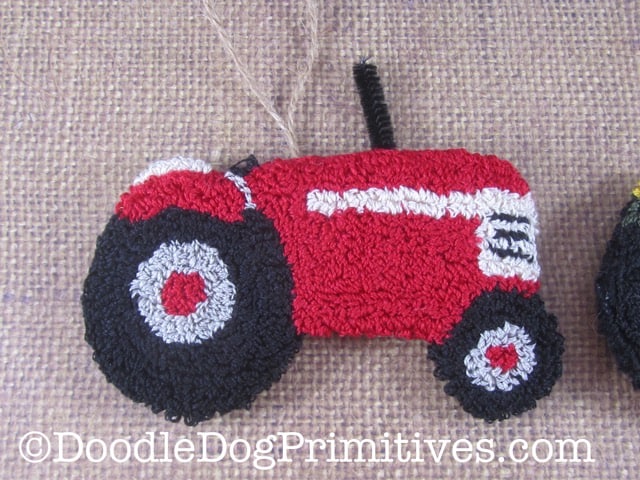 as well as this green tractor Christmas tree ornament.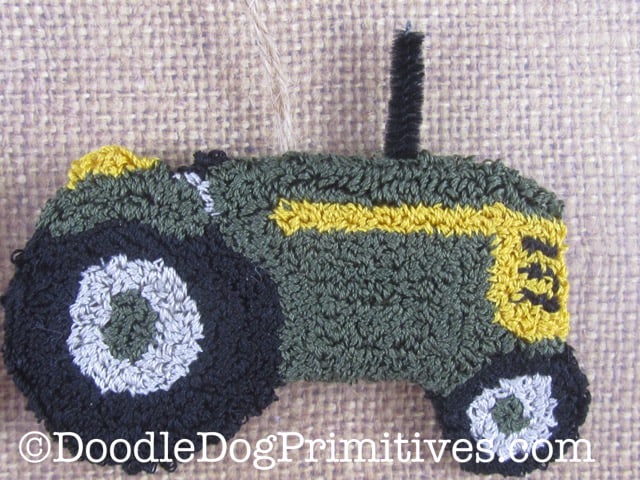 The tractors have been punched using 3 strands of DMC embroidery floss.
The pattern includes finishing instructions
explaining how to turn your punched projects into Christmas tree ornaments.
Get the punch needle pattern:
If you want to get started punching immediately,
the punch needle pattern is available as an instantly downloaded file.
The pattern is also available in a mailed, paper pattern, pattern with weavers cloth or a kit.
The punch needle kit includes the pattern, weavers cloth, DMC floss,
wool for the backing, the exhaust pipe,
and thin jute for the hanger.
Get the mailed punch needle pattern.
Blessings~
Amy