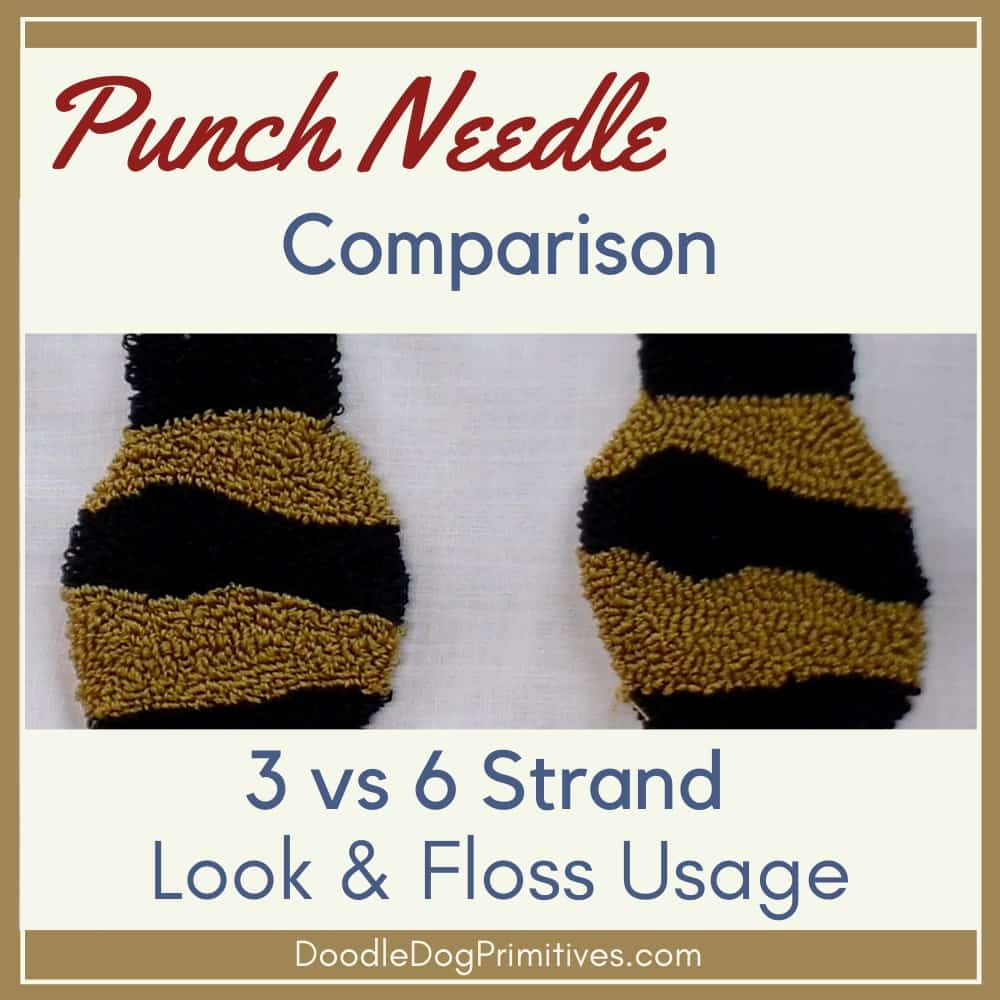 Someone recently asked me if they
could punch one of my punch needle patterns
using six strands of embroidery floss instead of three strands.
Now, all of my punch needle patterns have been designed
using 3 strands of embroidery floss.
But, if you prefer punching with six strands,
that is perfectly fine with me.
But, I did wonder how much, if any,
extra floss it would take to complete the project
and how the look of the completed projects would compare.
So, I did a little experiment by punching this bee pattern two times –
once with three strands and again with six strands of floss.
Watch the Video:
Punching a 3 Strand Pattern with 6 Strands:
I started each project with new skeins of 6 strand DMC embroidery floss
so I would be able to measure how much I used.
I separated half of the floss into three strands.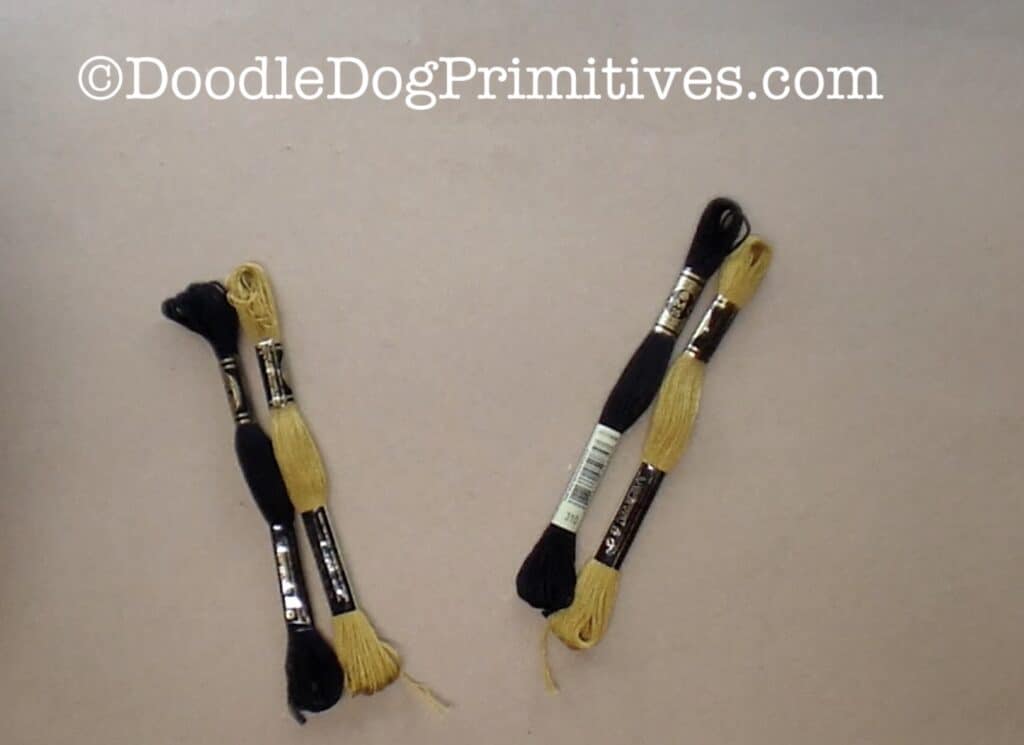 I adjusted my 3 strand CTR punch needle to the same punching depth
as my 6 strand CTR punch needle.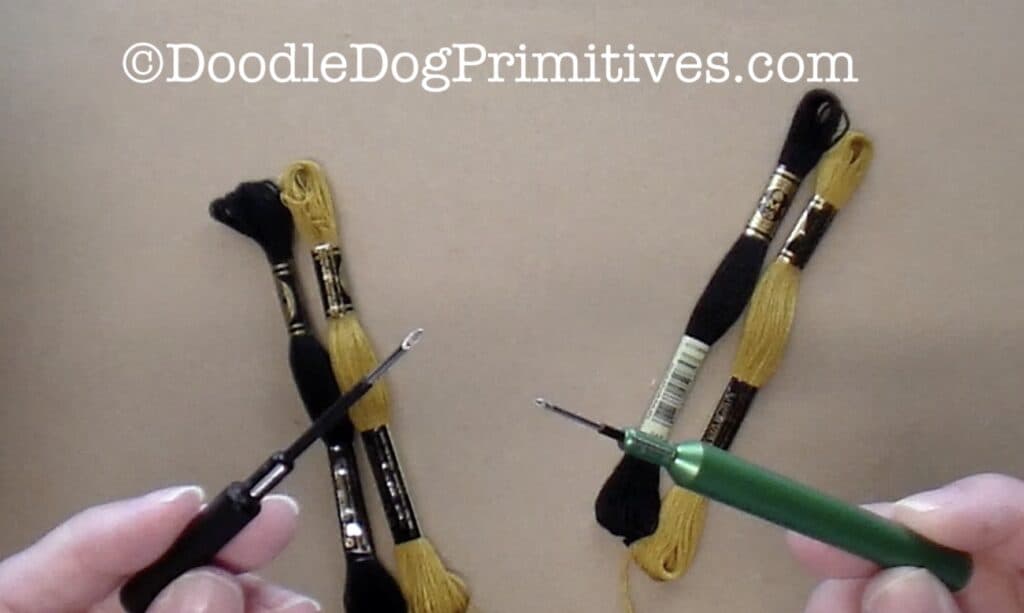 If I was using my Ultra Punch needle,
I would use the same punching depth for each project.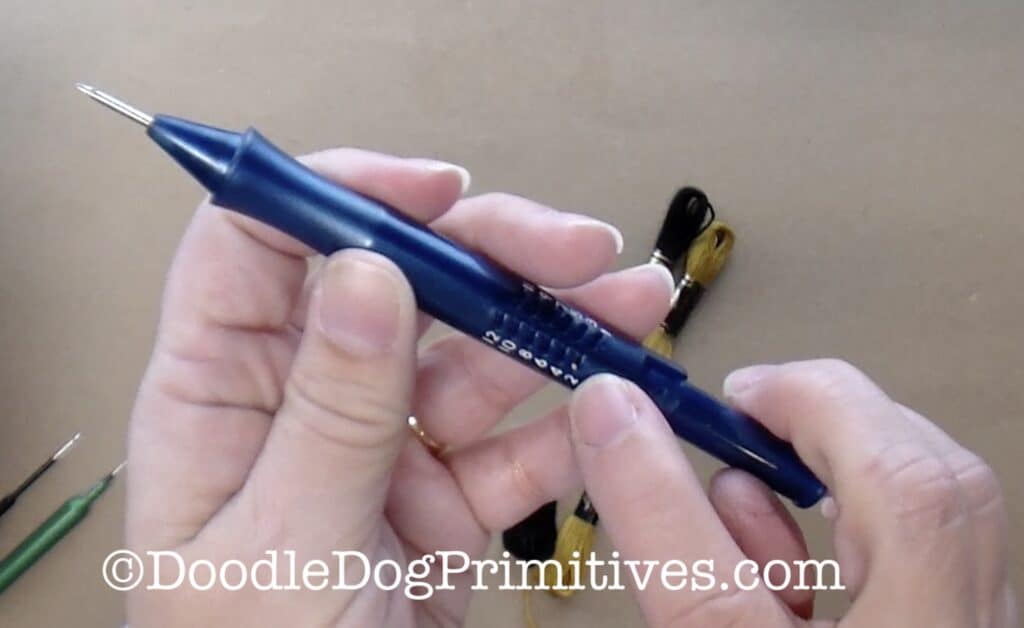 I traced the punch needle pattern onto weavers cloth two times
and placed it in my gripper strip punching frame.
I punched one bee with three strands
and the other bee with six strands of floss.
Compare the look of the punched bees:
Here's how they look in comparison from the back.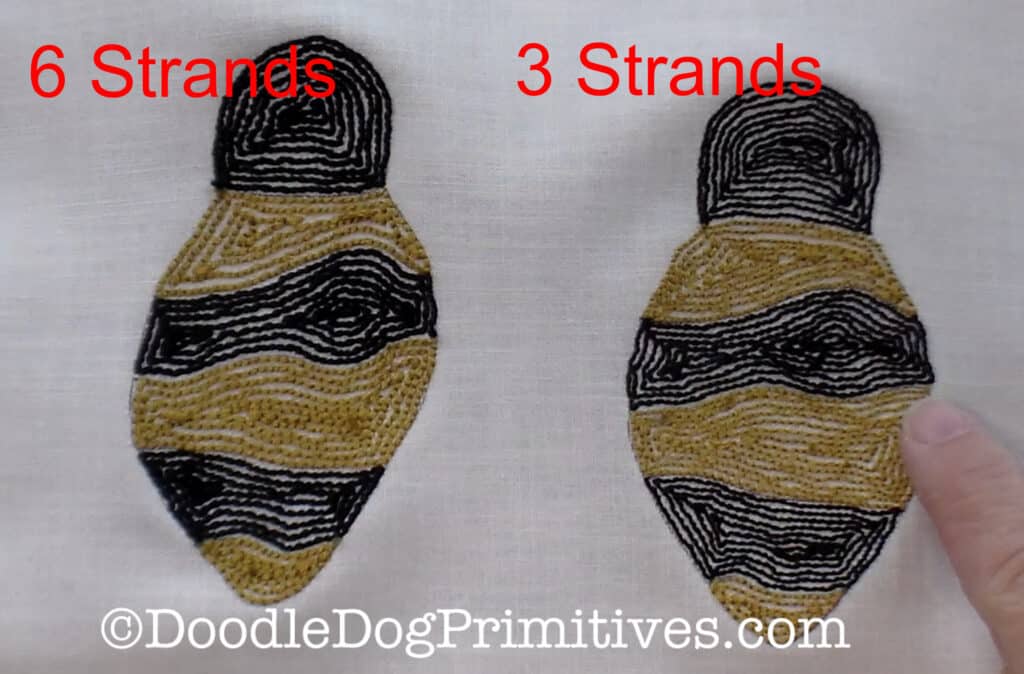 Here's how they both look from the front.
I think there is a little bit of difference in the way they look.
The three strand bee looks fluffier.
This is probably because the strands have been untwisted
and have more "movement".
Compare the floss usage:
After punching, I measured how much floss I had leftover from each skein.
Yellow Floss:
After punching the three strand bee,
I had 21 feet of the yellow 3 strand floss left over,
which equals 10-1/2 feet of 6 strands.
After punching the six strand bee,
I had 6 feet of yellow 6 strand floss left over.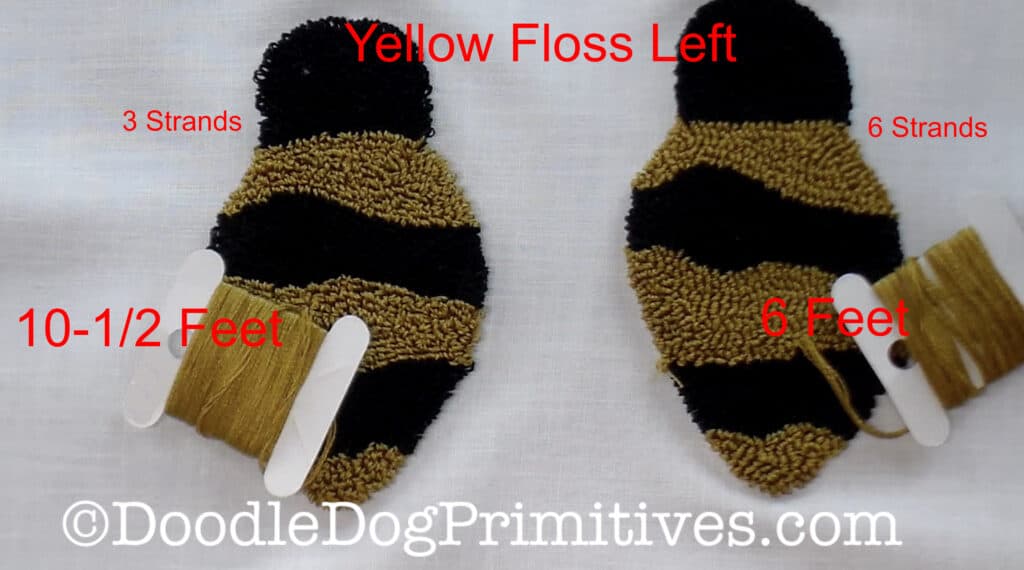 Black Floss:
There was 11 feet of the black 3 strand floss left over
which equals 5-1/2 feet of 6 strands.
I had virtually no black 6 strand floss leftover.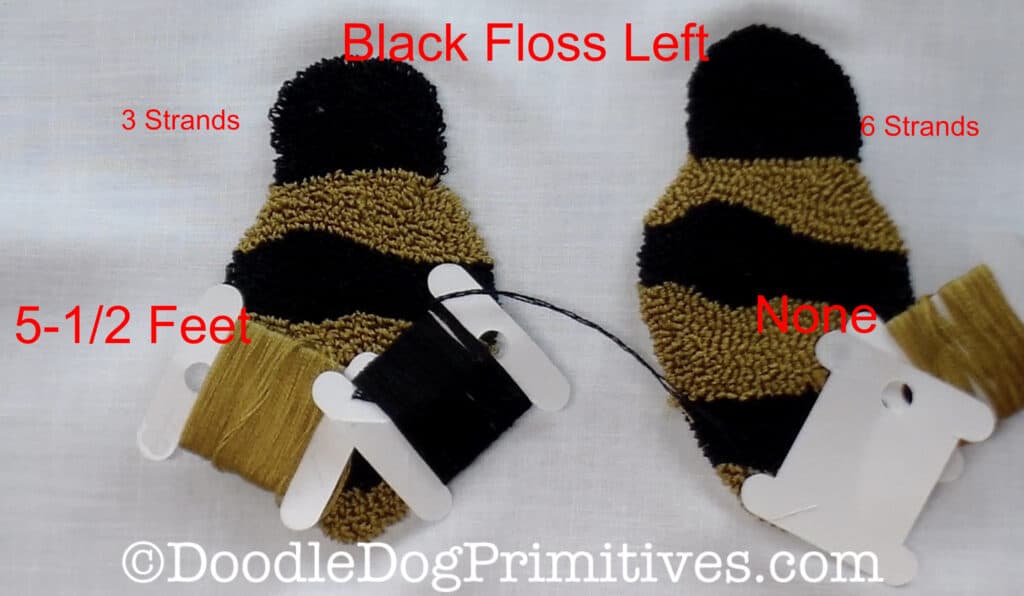 The amount of extra floss you use to punch with 6 strands
would vary based on your punching style
and the size of the punch needle pattern.
Conclusions:
There is a difference in the appearance of the two punched bees, but I don't know that one is better than the other.
It did take more floss to punch the 6 strand bee than to punch the 3 strand bee, but not as much more as I thought it would take.