I have been slowly refurnishing our oldest child's vacated bedroom.
Last fall, I was at an auction and they couldn't get a bid
on an antique dresser.
I hadn't intended to purchase a dresser,
but I just can't pass up a bargain.
My husband would argue about the bargain part
since he had to bring another vehicle to come pick it up!
The dresser needed some a lot of wood repairs,
so we left it at my parents' house for my dad (the woodworker) to work on.
---
This post may contain affiliate links for your convenience, which means if you make a purchase after clicking a link I will earn a small commission but it won't cost you a penny more. For more information, please visit our Privacy Policy.
---
I forgot to take a before picture,
but it had many years worth of dirt built up on it
and lots of random things inside the drawers!
Scrub the Antique Dresser:
On a nice warm day, I scrubbed it down good
 with some Murphy's Oil Soap and water.  
We ended up getting out the hose so we could really rinse it.
There were some drawer handles missing,
several drawer runners were complete worn off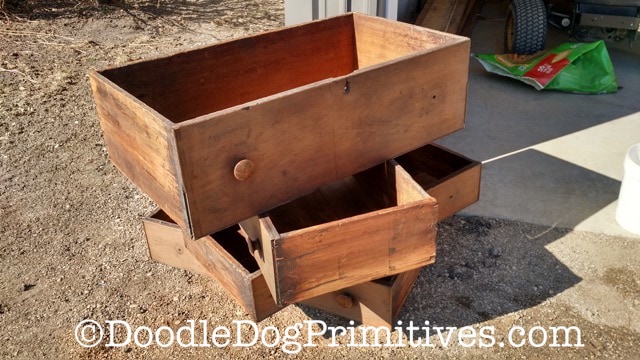 and the top was definitely not pretty!
Repair the Furniture:
When Dad was making these and many other repairs,
he noticed that the drawer runners had been
previously repaired with square nails,
so the repair was most likely made no later than the early 1900's.
He also did some sanding on the dresser before any finish was added.
This is about the time social distancing came into practice
and apparently Mom was in a varnishing mood.
So, she finished it for me. Thanks, Mom & Dad!
Stain & Varnish the Dresser:
Since the old finish was completely gone,
the wood color needed some evening out,
and the repairs were also unfinished walnut wood,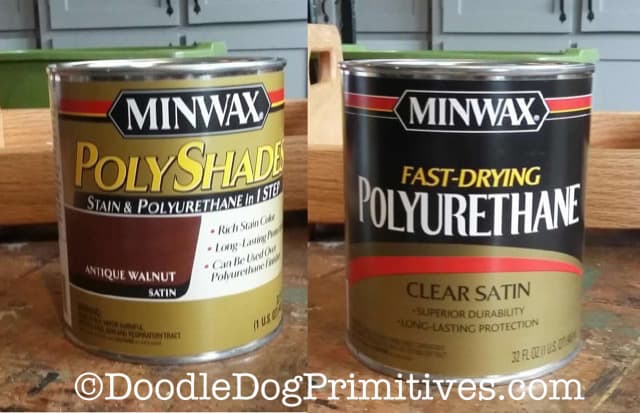 she first applied a coat of MinWax PolyShades in Antique Walnut.
Then, she added two coats of the MinWax Polyurethane.
The top looks sooo much better!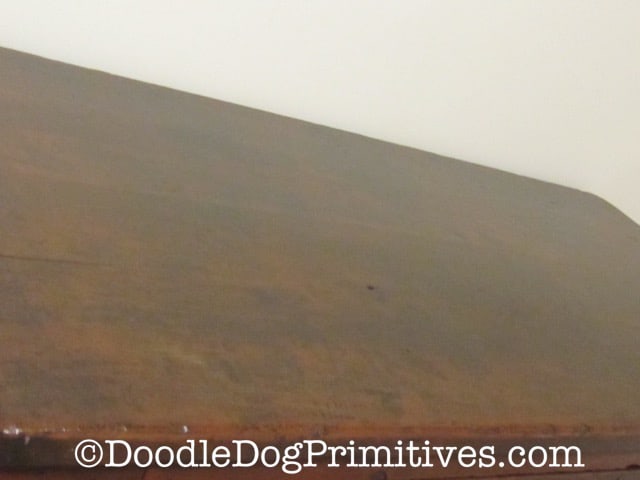 The drawers now slide in and out easily!
I think it turned out beautiful.  
I think we did a pretty good job refurbishing an antique dresser.
Not bad for a $50 investment!  
Blessings~
Amy