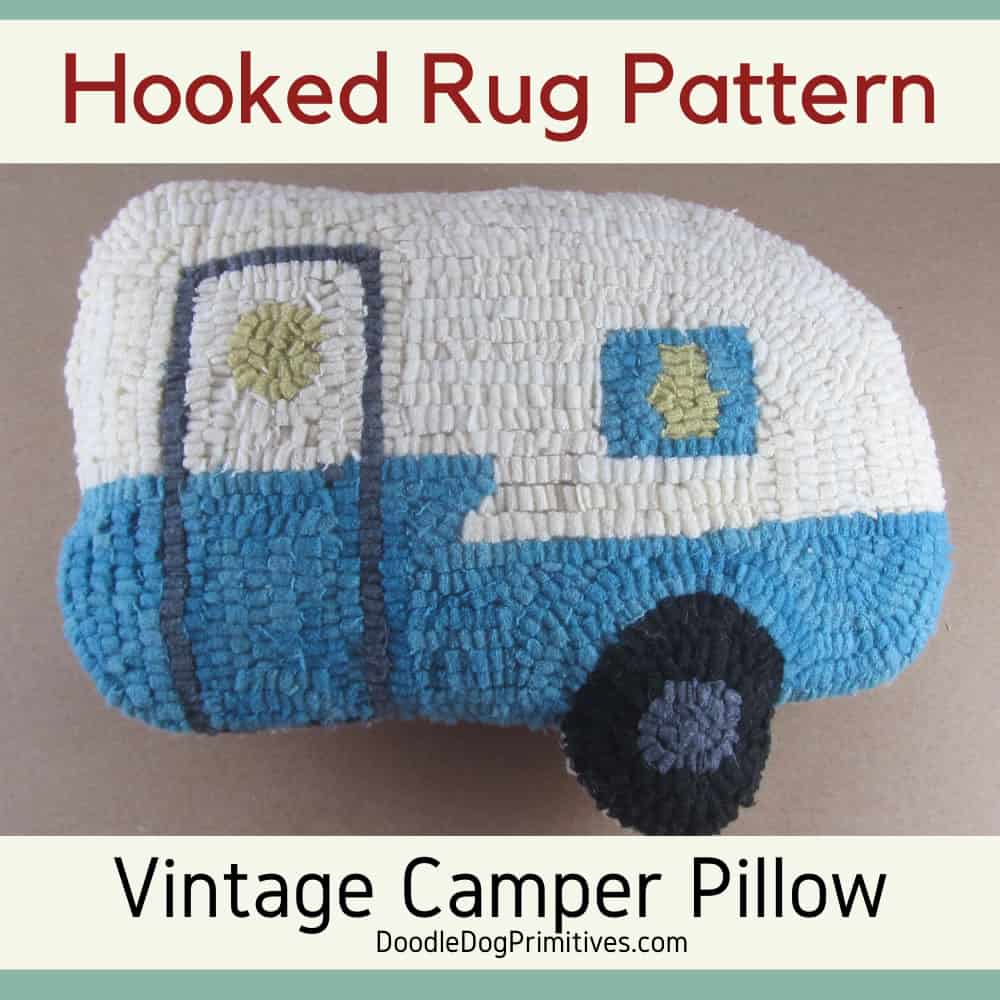 I have this new retro camper pillow rug hooking pattern available today.
Vintage Camper Hooked Rug Pillow:
The vintage camper was hooked with #8 wool strips
(one fourth inch wide strips).
It was hooked with hand dyed aqua and natural colored wools.
You could make the camper any color you want.
I think it would also look cute in pink and white.
I used a light yellow for the windows
and a gray around the door.
The finished vintage camper pillow measures about 9 inches by 12 inches.
(I also have a retro camper punch needle ornament pattern.)
The Vintage Camper Pillow Rug Hooking Pattern comes as a full-size pattern
with finishing instructions to create your own camper pillow.
The rug hooking pattern uses monks cloth as a foundation fabric.
The monks cloth is softer and more flexible than some of the other
foundation fabrics making turning and manipulating
the corners of the pillow easier.
The camper is backed with a cream felted wool
and has been loosely stuffed.
Get the Rug Hooking Pattern:
The Retro Camper Pillow Pattern comes in either
a full-size instant downloadable pattern
to get started hooking right away
or a full-size mailed paper or red dot pattern.
Blessings~
Amy