I have just finished and listed a new Santa Ornaments punch needle pattern.
The pattern is called "Old World Santas"
and is now available in my Etsy shop.
It features three Primitive style Santa Christmas tree ornaments.
Old World Santas Punch Needle Pattern: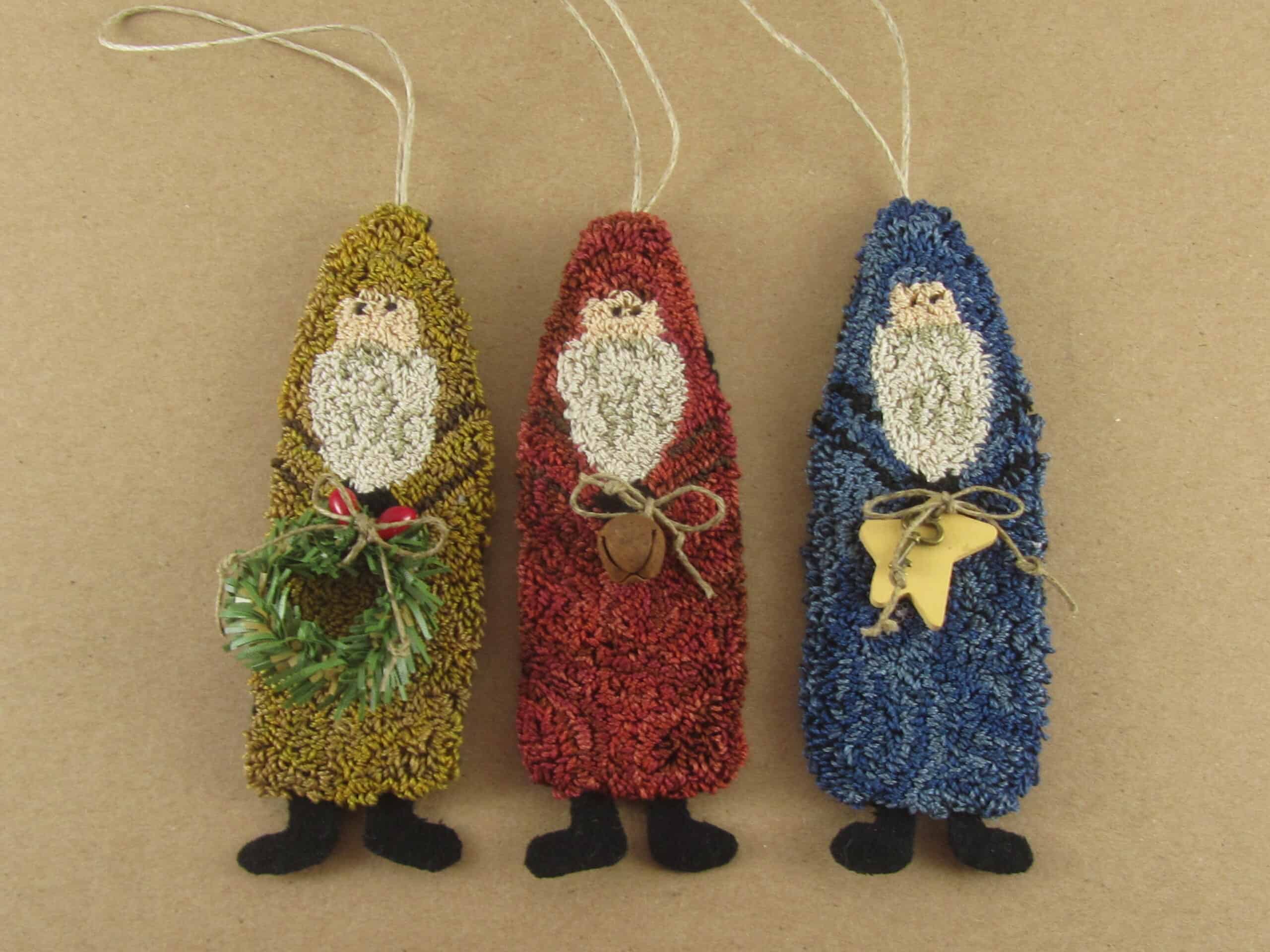 This punch needle pattern has been punched
with three strands of DMC and Valdani flosses.
Each Santa measures about one and a half inches wide
and about four and a half inches tall.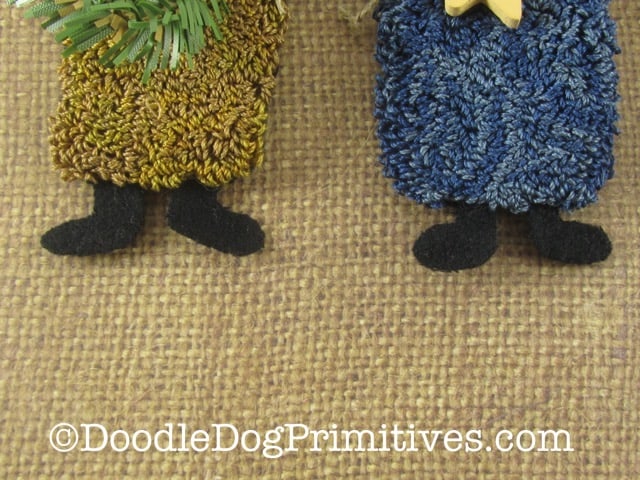 Santa's boots have been made with cut out pieces of black felted wool.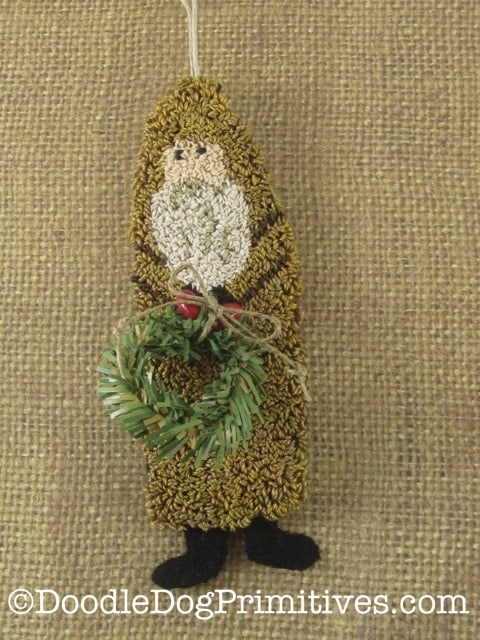 The yellow Santa is holding a miniature wreath in his hands.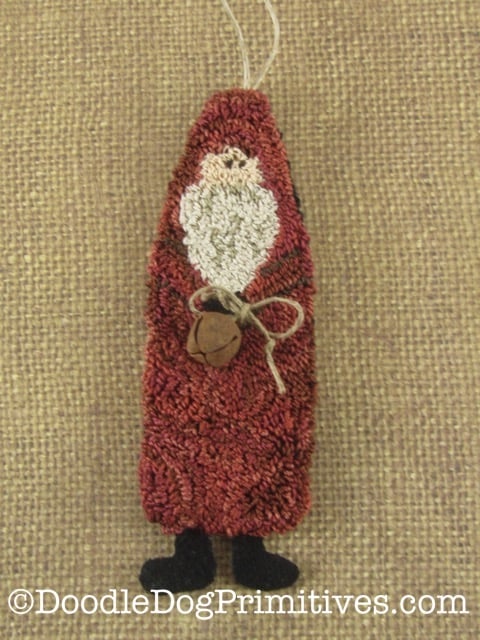 The red Santa is holding a rusty bell.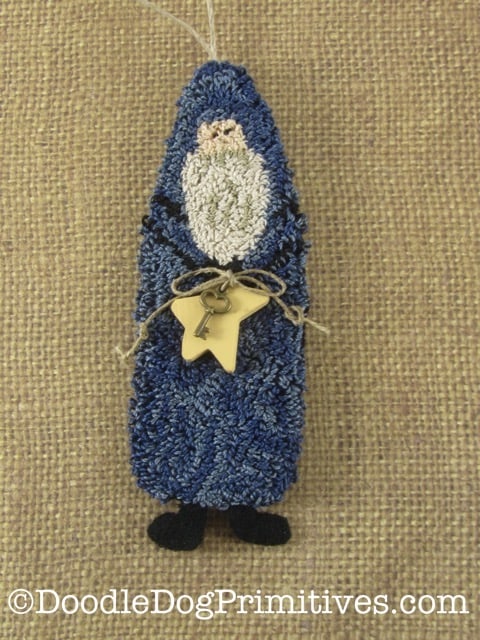 And the blue Santa is holding a wooden star and a tiny key.
Get the Santa Punch Needle Pattern:
This pattern is available as an instant downloadable e-pattern in a pdf format.
This allows you to get started punching right away.
It is also available as a mailed paper pattern or punch needle kit.
The punch needle kit comes with a reusable paper pattern, weavers cloth,
DMC and Valdani floss, wool for the backings, jute for hangers,
thin hemp cording, a wreath, wooden star, rusty bell, and miniature key.
Blessings~
Amy