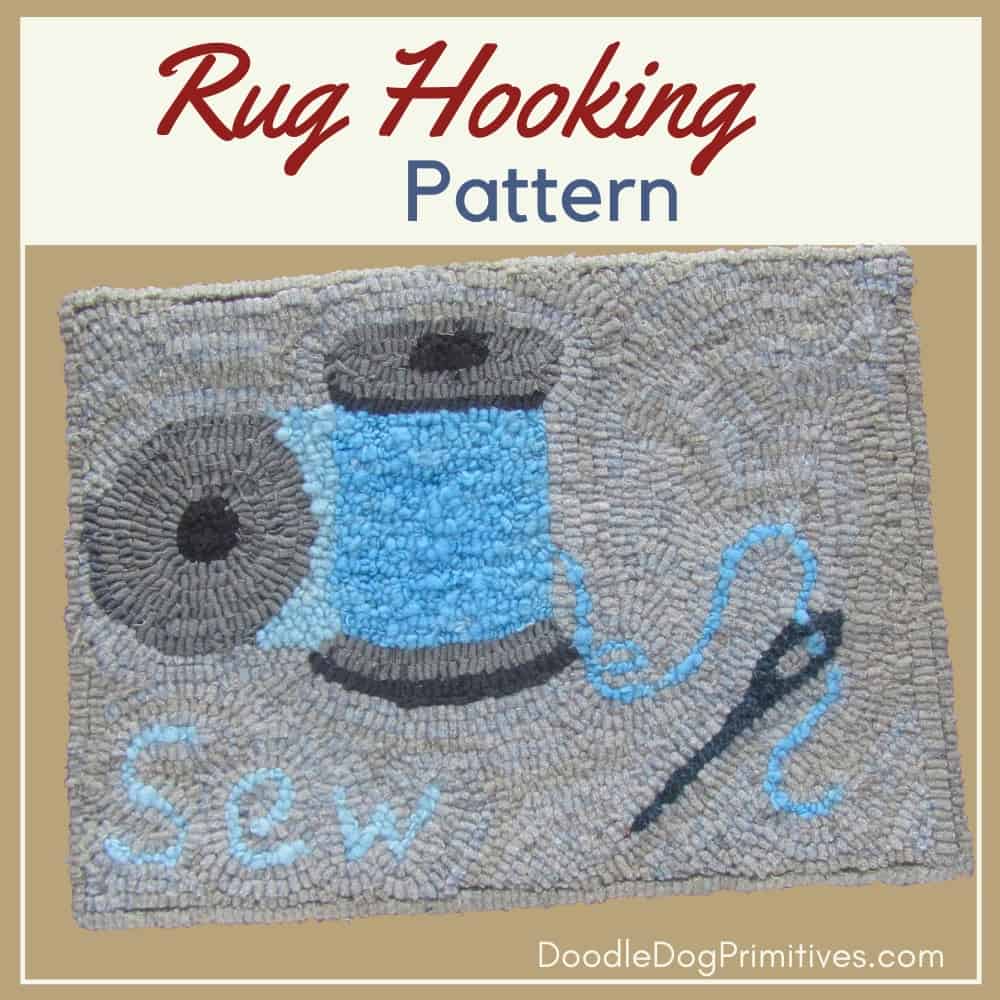 Just released – this Sewing Notions Hooked Rug Pattern
It is the perfect addition to your sewing room decorating!
I put my hooked rug onto a footstool that I use in the sewing room.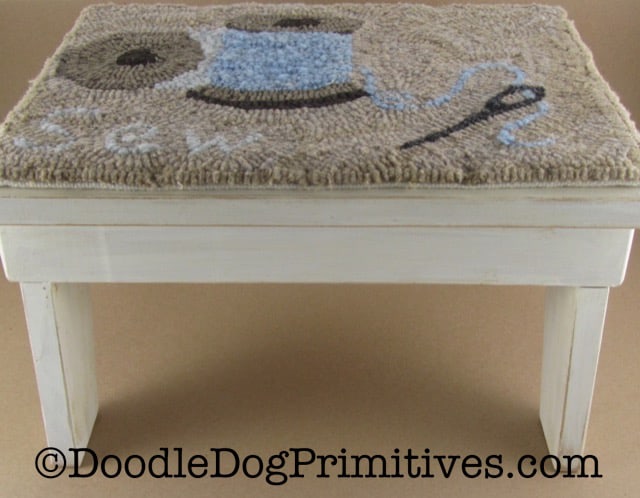 It would also be a great wall hanging –
and the perfect gift for a quilter or seamstress!
It is the companion pattern to this punch needle sewing notions pattern.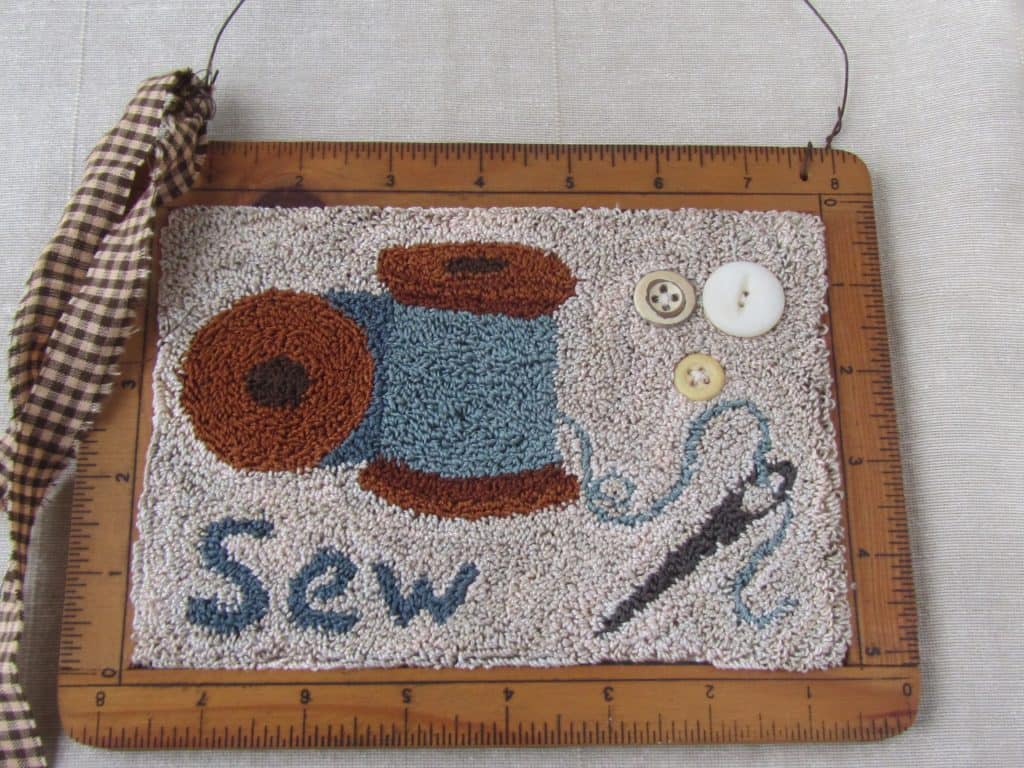 Sewing Notions Rug Hooking Pattern: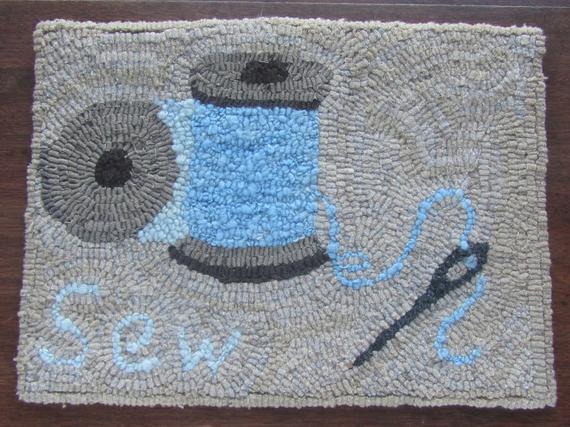 This hooked rug has been hooked using one quarter inch felted wool strips (#8).
It measures about ten and a half inches tall and about fourteen inches wide.
We used two shades of blue for the thread color,
but you could hook those any colors you like to match your sewing room decor!
Get the Rug Hooking Pattern:
This sewing notions rug hooking pattern comes as a full-size line drawing.
You can easily tape the pattern pages together to make the pattern
without having to figure out how enlarge on the photocopier!
For those of you who want to start hooking right away,
this rug hooking pattern is available in an instant downloadable format.
If you prefer a mailed pattern, we have that too.
Choose from a paper pattern or a red dot pattern for your convenience.
Get the mailed rug hooking pattern.
Check out all of our other rug hooking patterns.
Blessings~
Amy