* New: Silver Camper Punch Needle Ornament Pattern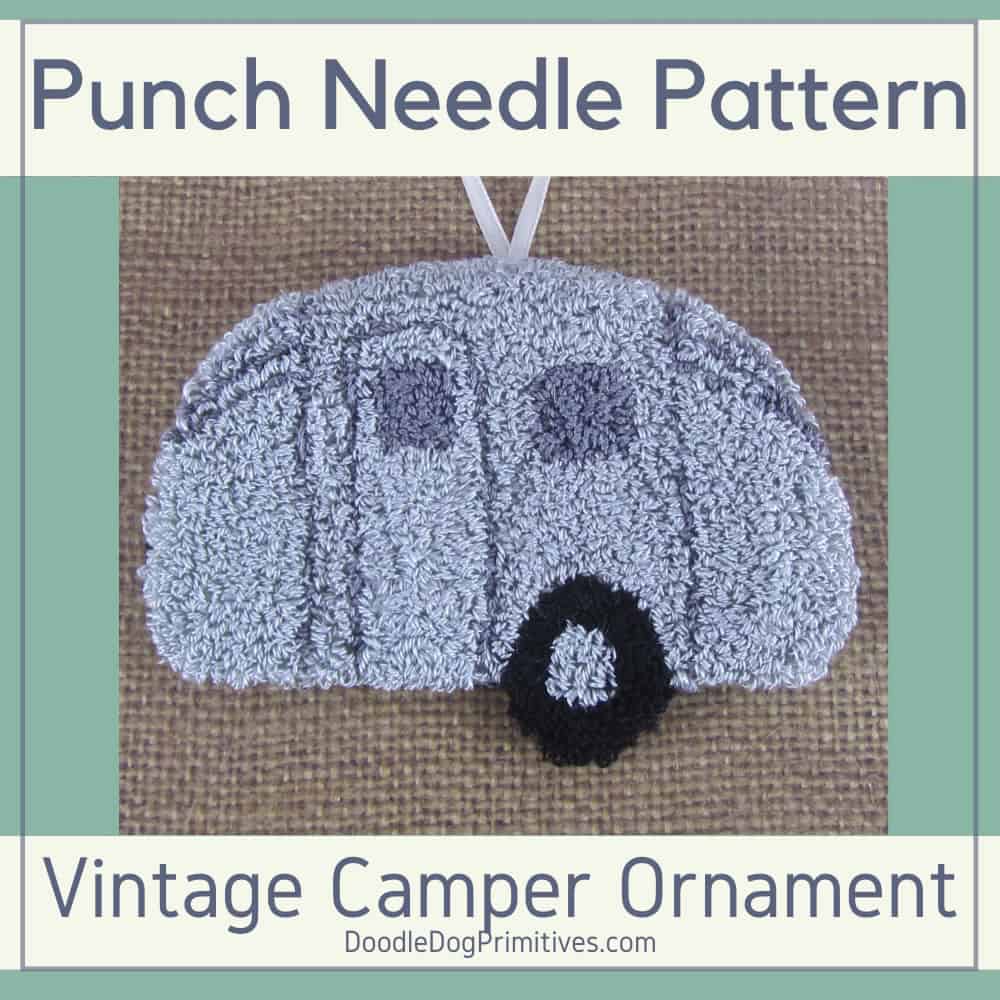 I have been itching to get out and go camping this year.
Since we haven't been able to go anywhere
I figured the next best thing
would be to punch a vintage silver camper
and make a cute Christmas tree ornament!
Silver Camper Punch Needle Ornament: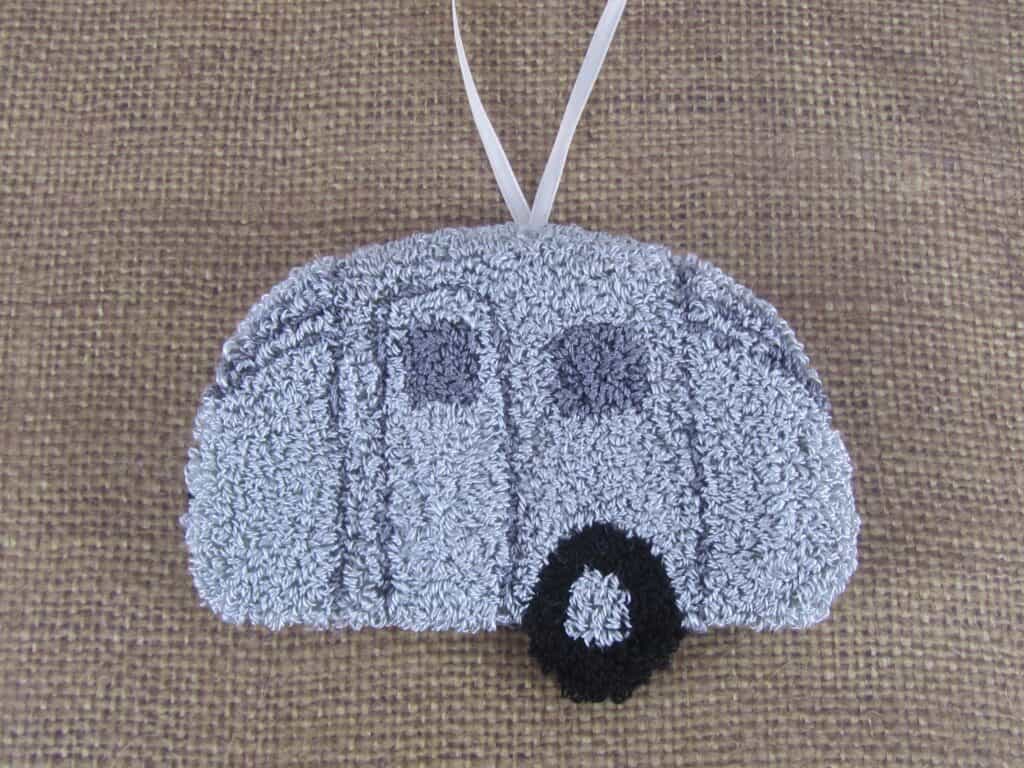 This punch needle silver camper ornament
is modeled after our vintage Avion camper.
But it is also similar in style to an Airstream or Silver Streak.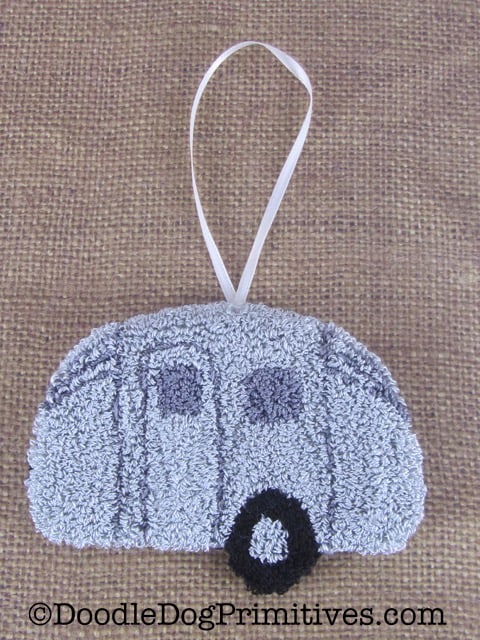 This silver retro camper punchneedle ornament
was punched with three strands of DMC floss.
The pattern includes complete finishing instructions
so you know just how to turn your project
into an ornament for your Christmas decorating.
This would go perfect with our vintage truck
or woody ornament punch needle patterns.
It is backed with black felted wool
and hangs from a satin ribbon hanger.
Get the Ornament Pattern:
The pattern is available as an instant downloadable pattern
so you can get started punching right away.
You can also get it mailed to you as a paper pattern or kit.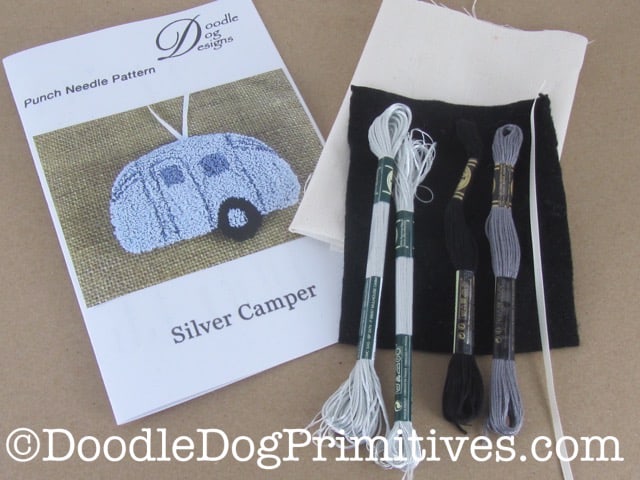 The kit includes the reusable pattern,
weavers cloth, flosses needed to complete the project,
wool backing, and ribbon for the hanger.
Blessings~
Amy