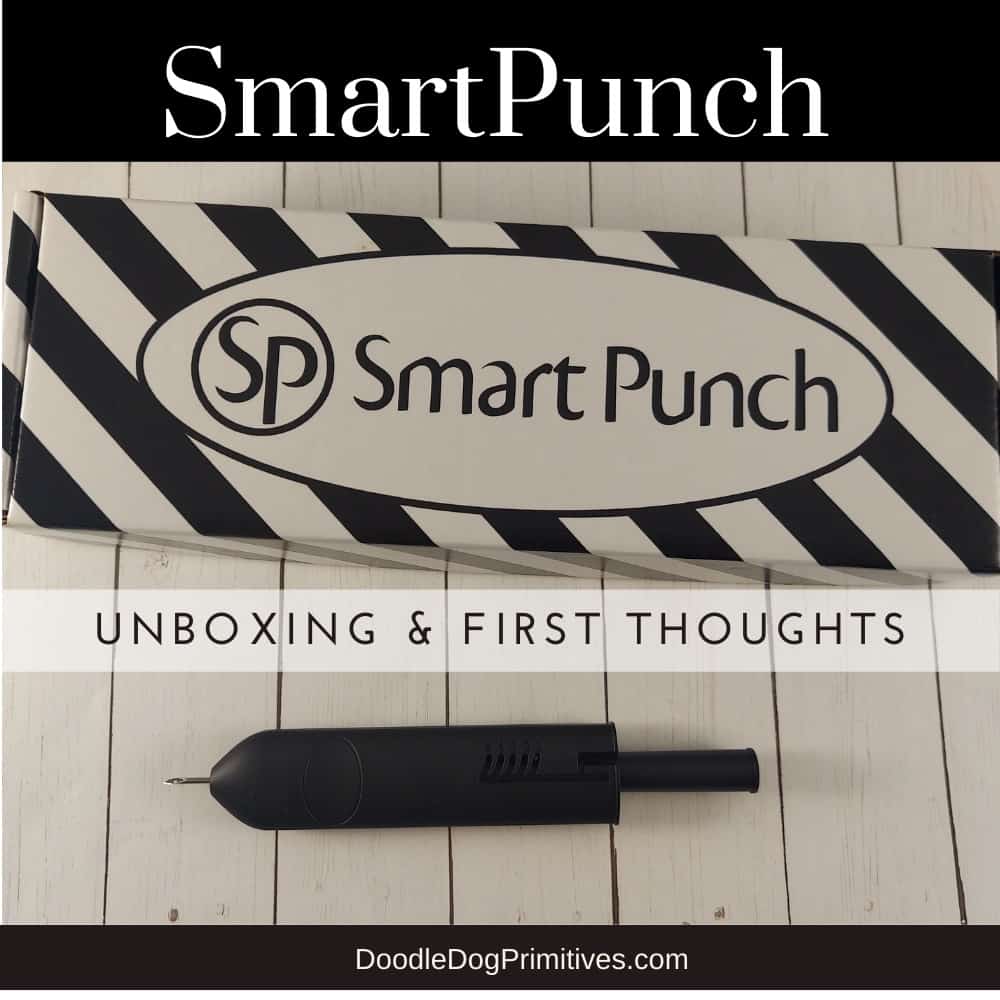 I have been getting several questions lately about the Smart Punch needle so I decided to order one for myself to see how it works. In this post, I will show you what's inside the box when you order a Smart Punch needle and give you my initial impressions of the punching tool.
Watch the Video:
Unboxing the Smart Punch Needle:
I ordered my Smart Punch needle from SmartPunchNeedle.com. It was shipped right away and came in a timely manner. The Smart Punch needle came in a smart looking black and white striped box; definitely a fun presentation!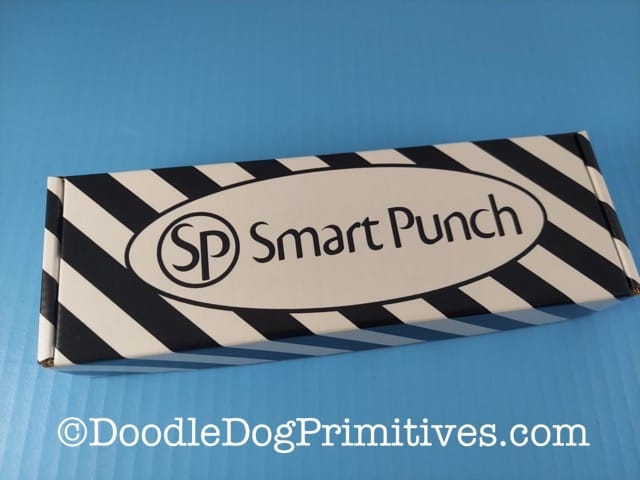 Nicely wrapped inside the box is the SmartPunch Needle tool, one threader, an extra needle tip and a set of instructions.
Both of the needle tips are medium sized, made to punch 6 strands of embroidery floss or the equivalent.
There is also a protective tube around the tip of the needle that will need to be removed before punching. It slides right off.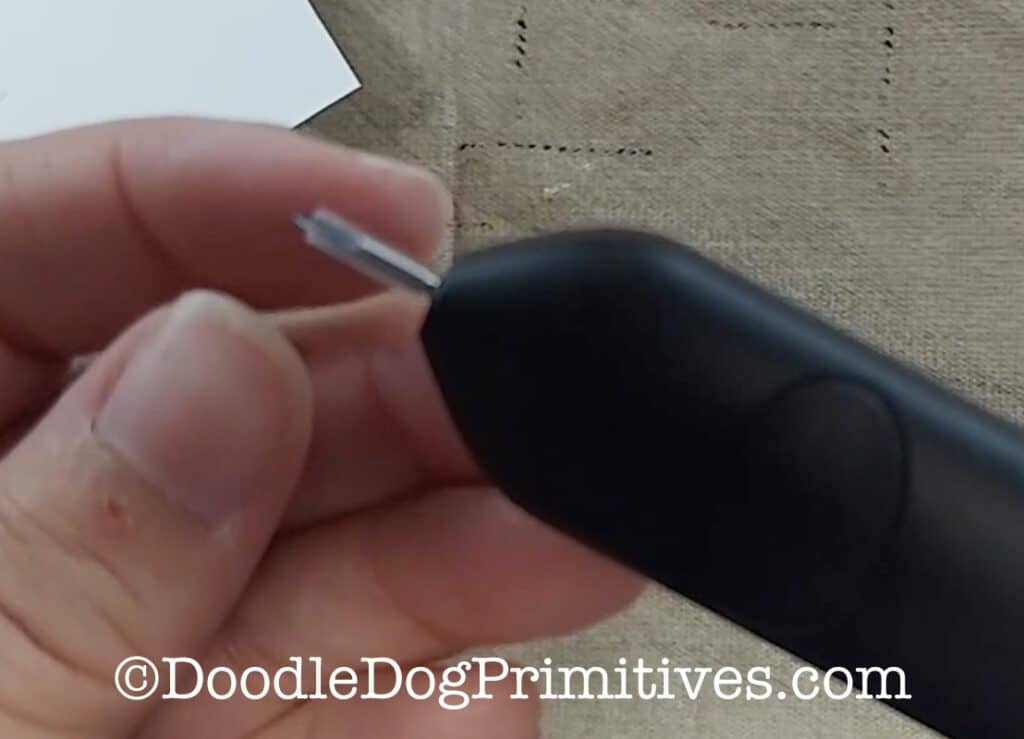 Using the SmartPunch Needle:
This punch needle tool has 5 different punching depths. It is easily adjusted to a different depth by rotating and pushing the tube on the end.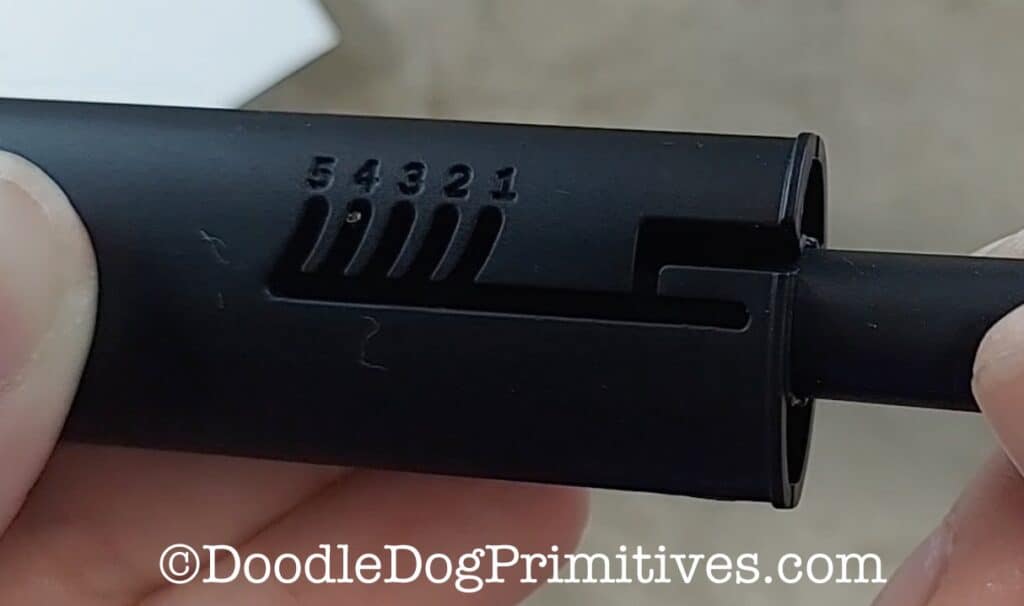 This punch needle tool is threaded just like other punch needle tools that I have used. You thread the floss through the long inner tube first and then through the eye of the needle.
It has an indentation for placing your thumb while punching. This indentation lines up with the front of the needle. Because of this, you don't have to search for the front of the needle before starting to punch. If you have your thumb on the indentation, it will always be going in the right direction.
The indentation also makes it comfortable to hold. It is, however, larger than what I am used to holding for punching. I have super small hands so I wonder if this will cause me discomfort with a longer punching session.
I did briefly punch with it and it was easy to use and smooth punching.
I'll keep you posted as I use it more.
Blessings~
Amy