In this series:
1:  Tracing the Pattern
2:  Putting the Fabric in Your Frame
3:  Selecting and Preparing Threads
4:  Threading the Needle
5:  Punching the Pattern
6:  Over Dying and Finishing
So far, we have gone over
how to transfer your pattern to weavers cloth,
putting the weavers cloth into your locking hoop,
and selecting and preparing your threads.
Now we will thread the needle
You will need your punch needle, a threader (you can see mine is bent a little),
and your embroidery floss.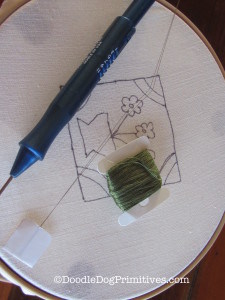 Insert the threader through the pointy needle end and out through the other end.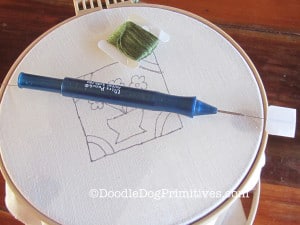 Thread your embroidery floss through the wire threader.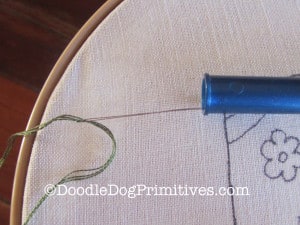 Pull the threader out of the needle,
causing the embroidery floss to also come through.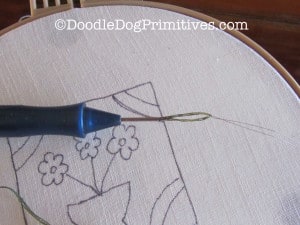 Take the thread out of the threader.
Now, stick the threader through the eye of the needle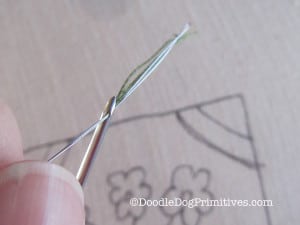 Thread the embroidery floss through the threader
and pull the threader back out of the needle.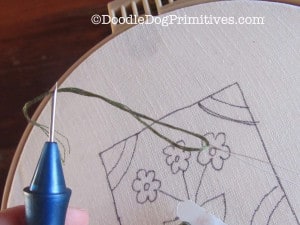 It should look like this.
Next time, we will start punching!
Be sure to pin this for later!
Blessings ~
Amy