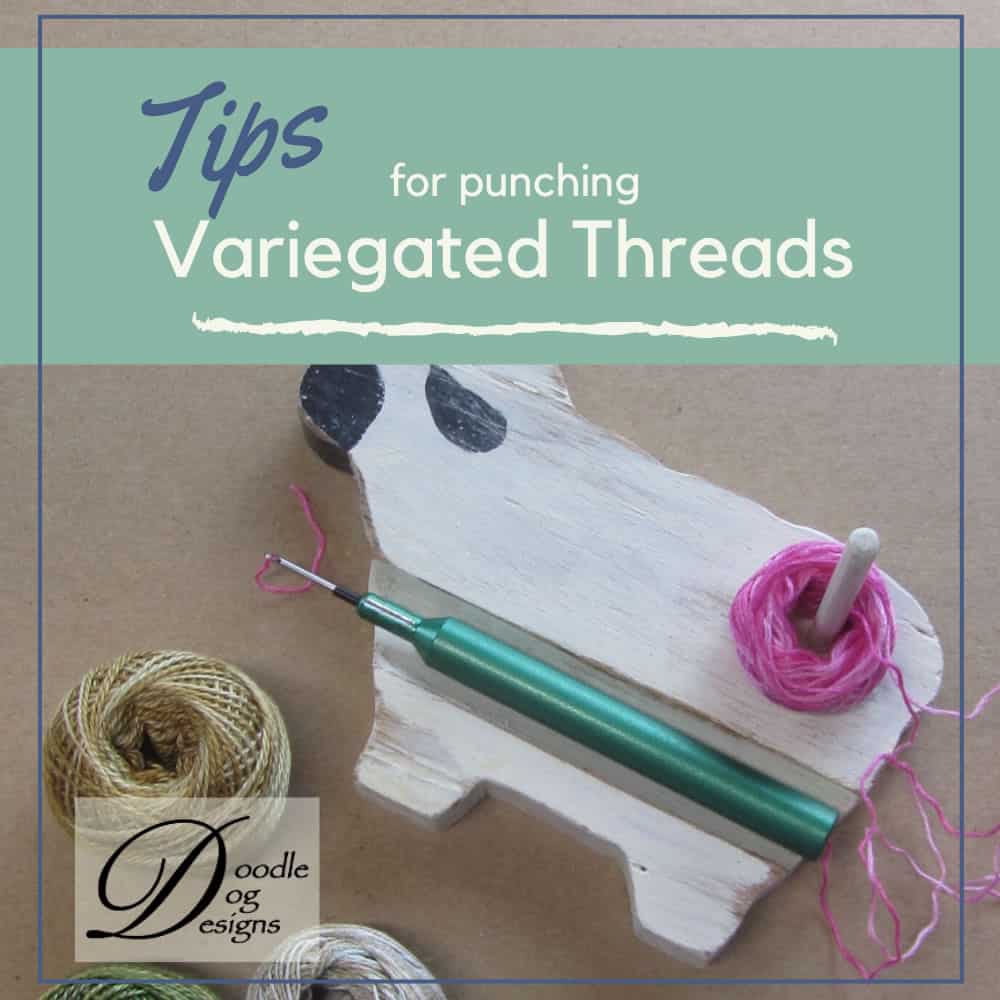 Today, I am going to share with you some tips for punching with variegated threads.
I am going to be using Valdani embroidery threads.
There are also variegated threads from DMC, Weeks Dye Works, and others.
You can also create your own variegated threads
by coffee or tea dyeing embroidery floss.
This same technique would also work
for rug punching with variegated yarns.
When I punch with variegated threads,
I like to end up with a swirled effect in the design
like the background in this bluebird pattern.
I will show you how to do this,
but first, let me show how to punch other effects.
Watch the Video:
Punching in straight lines:
I punched this example with variegated threads
using straight lines back and forth.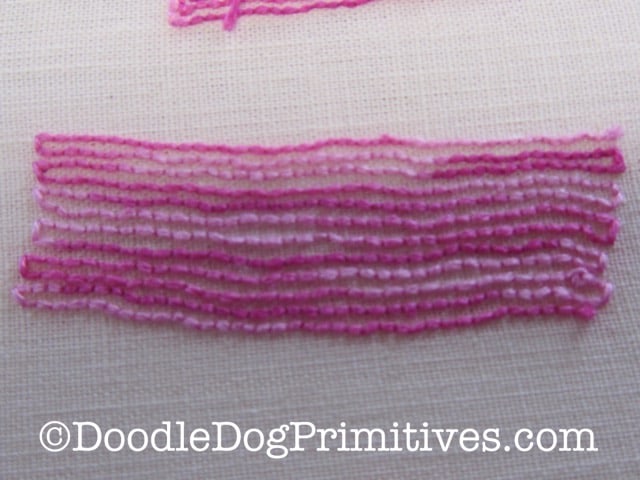 Here's the back:
From the front, it looks like straight lines back and forth.
This would be a great way to create the look of bricks,
house siding, a roof, etc.
Here, I punched a variegated rectangle shape and kept punching
smaller and smaller rectangles inside the last one.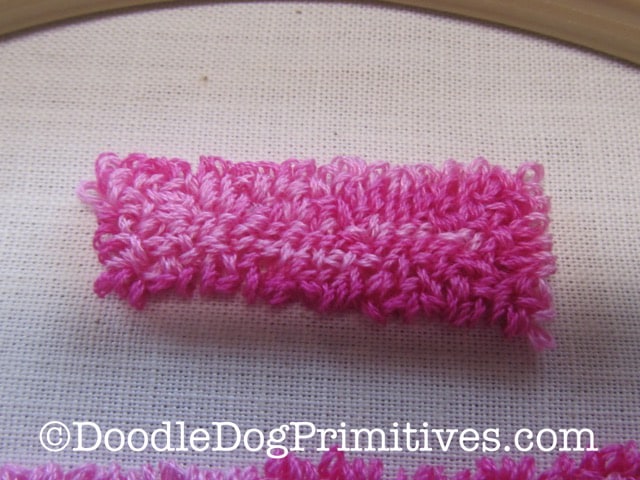 Neither one of those methods gets you the swirled effect.

Punching a Background:
To show you how to create the swirls in a punched background,
I punched a basic daisy.
Then, I punched all the way around it with a variegated thread.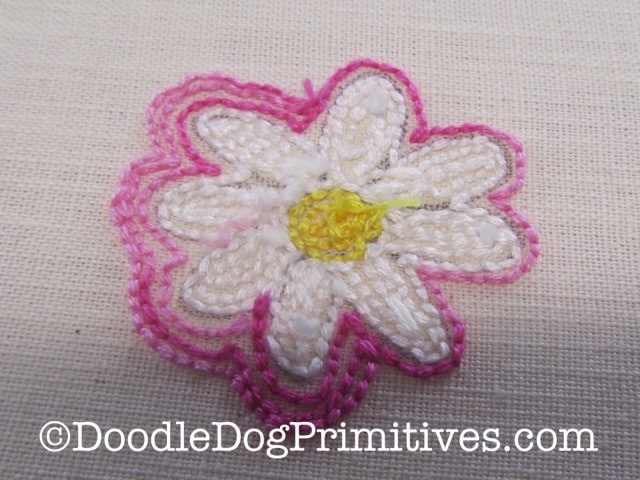 And then I punched around it again and again.
Keep punching around the flower for the background.
When you start to get close to another element in your project,
punch around that element also until the backgrounds come together.
In this sheep pattern, I punched around the sheep out a ways
and also around the tree.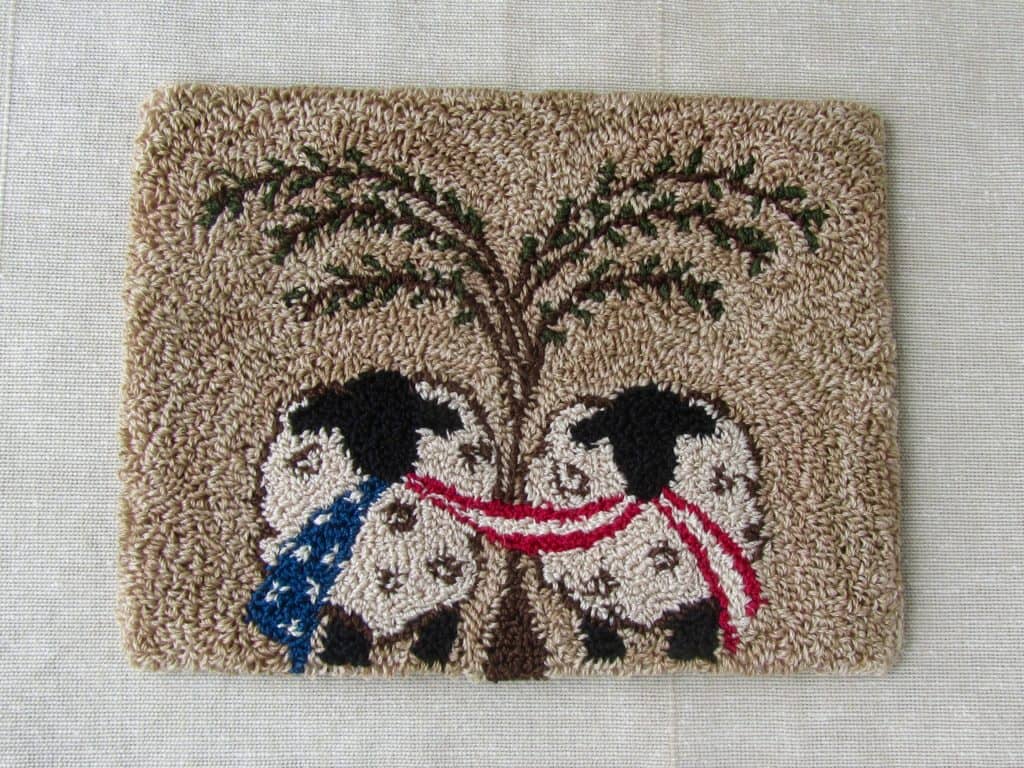 In the open area on the sides, I drew a random curve
and punched around it.
Adding Punched Curves:
To add a random curve, just draw a curvy line
whatever shape you like in a big open area.
Punch the curvy line
and then punch around and around that line.
In this punch needle pattern,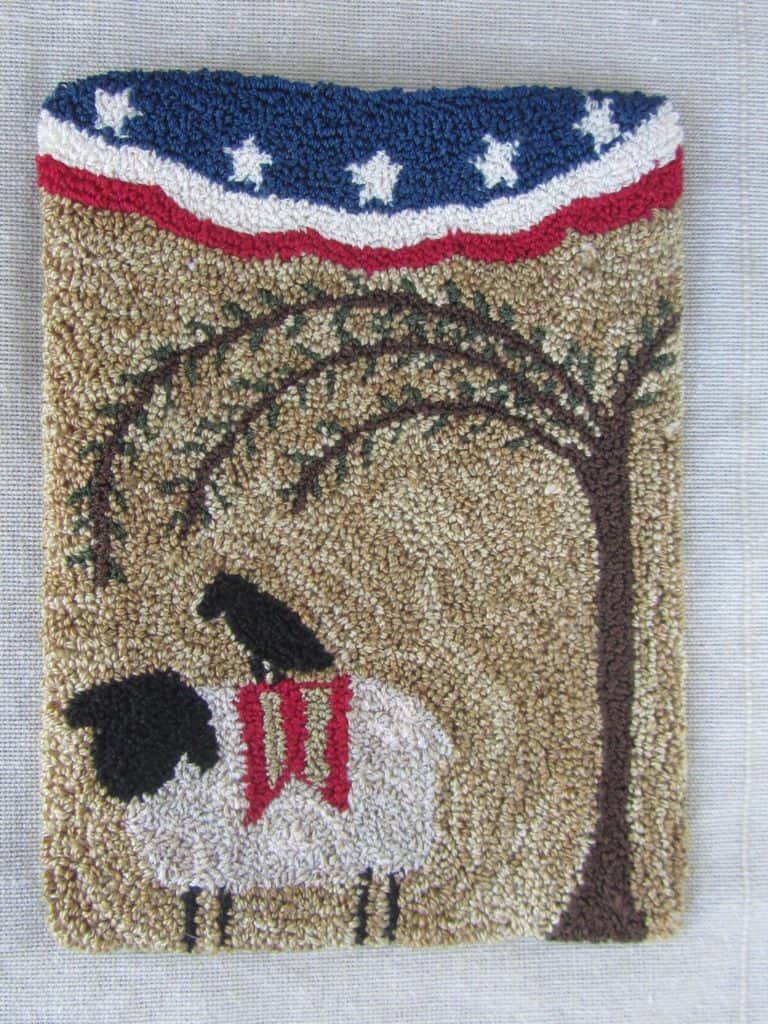 you can see where I drew a curvy line
between the sheep and the primitive willow tree.
In this turkey pattern,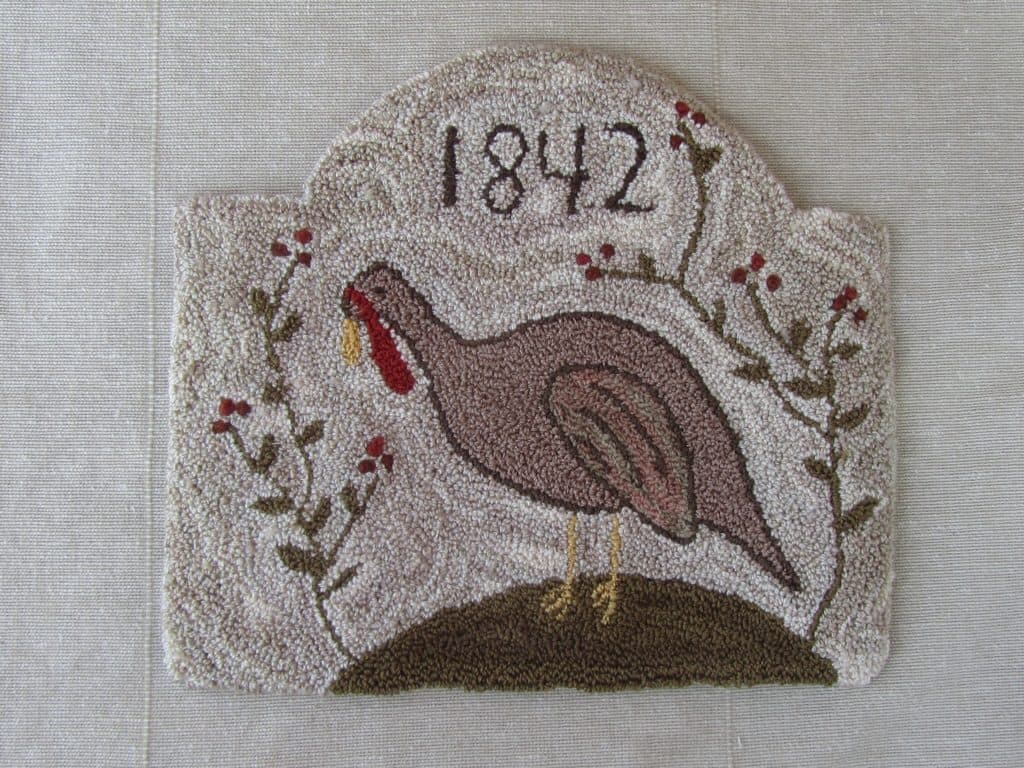 you can see how I punched around the turkey and the flowers.
I also added curvy lines in several places.
Adding Swirls to the Background:
In this Santa pattern, there is a lot of background
so I added swirls to give it a night time cloudy look.
To do this, draw swirls directly onto the weavers cloth.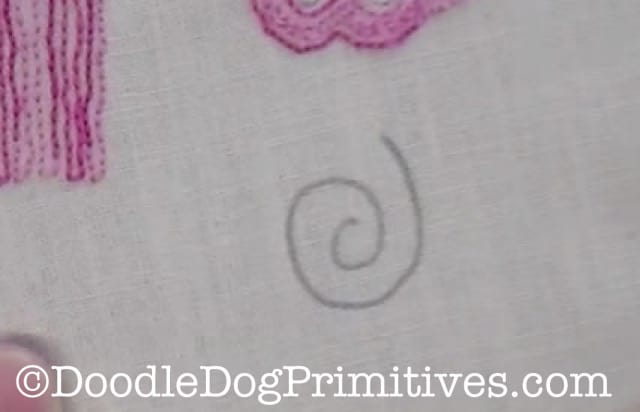 Punch on the line of the swirl.
Then punch around and around the swirl
to get the swirled effect.
I hope you found those tips helpful!
Blessings~
Amy