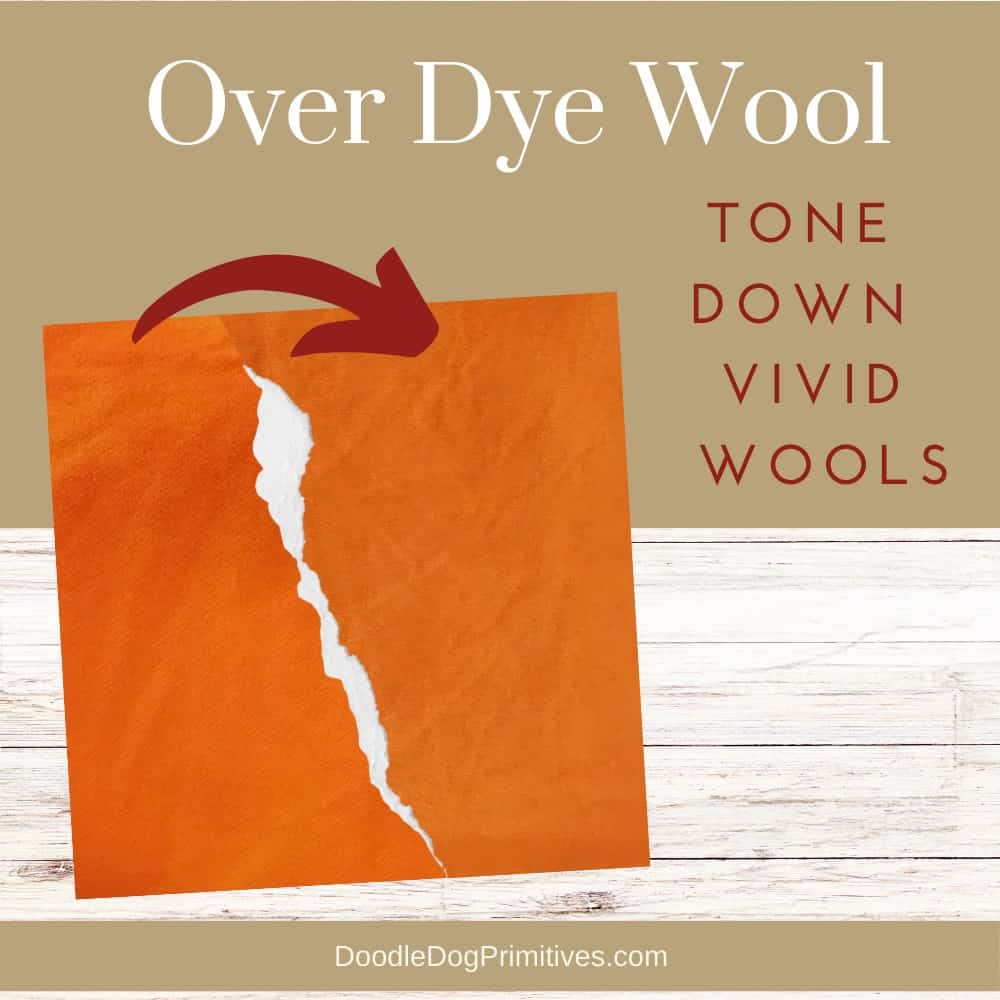 I started with some natural colored felted wool and dyed it with orange dye. It turned out to be a very vivid orange – think orange vest on construction workers vivid. This would definitely not work for my pumpkin punch needle kits so I over dyed the fabric to tone down the vivid wool.
Watch the Video:
This post may contain affiliate links for your convenience, which means if you make a purchase after clicking a link I will earn a small commission but it won't cost you a penny more. For more information, please visit our Privacy Policy.
Overdye Wool to Tone Down Color:
This method of over dying fabrics with another color would work well for most wools that are just too vivid for your projects whether it is something you bought at a secondhand store or new wool off the bolt. Just choose a dark color of dye and start with small amounts! You can always add more.

I am going to use Cushing's acid dye in Black Walnut. It is a nice dark shade of brown so it should tone down the orange to be a better pumpkin shade.
First, I pre-soaked the wool in some water with a bit of mild dish soap. (I use Ivory.)
I have a set of pots and utensils that I use exclusively for dyeing.
If you are new to dyeing wools, check out my beginner's post about how to dye wools to get started.
I started with 1/32 teaspoon of dye and dissolved it in a small saucepan of water. I added it to my big stock pot full of water and then added the orange wool and stirred well.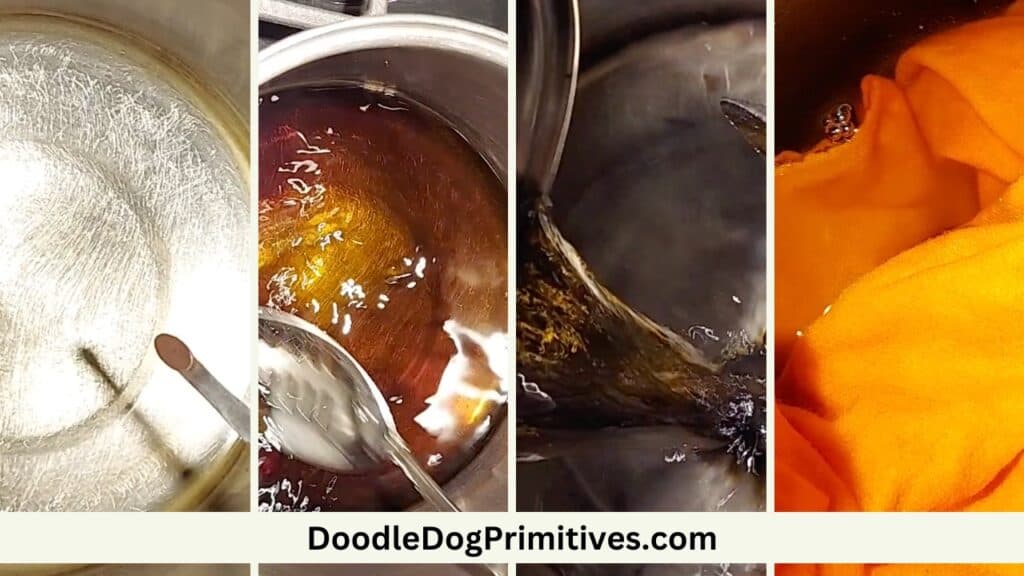 I didn't think it was toning down the bright orange enough so I dissolved another 1/32 teaspoon of dye and added it to the wool pot.
I then let this simmer about 45 minutes, added a bit vinegar, and let it simmer a bit longer.
I then drained and cooled the wool, rinsed it, and hung it up to dry.
I think a little bit more of the Black Walnut dye wouldn't have hurt but I am happy with the color.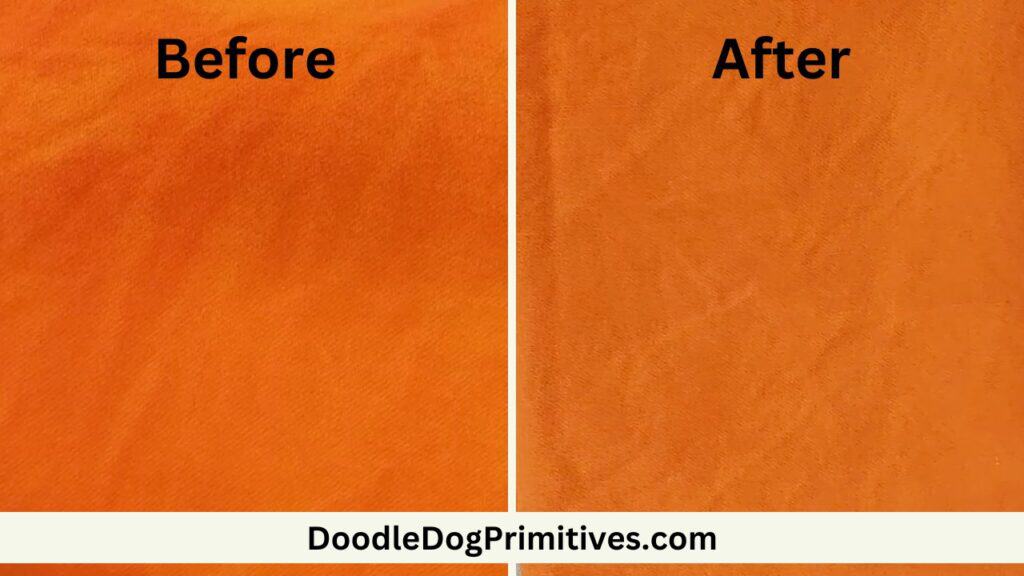 Be sure to check out our other rug hooking tutorials.