Can you transfer punch needle patterns without a lightbox?
I often get asked if you really need a lightbox
to transfer punch needle patterns.
When I don't feel like getting out my lightbox,
I will tape the pattern onto a window instead.
That method works fine but does tend to be a bit awkward.
So I was wondering if it would be possible
to transfer the punch needle pattern using red dot fabric,
similar to how rug hooking patterns are transferred.
Supplies to Transfer Pattern:
Tape
Fine tip permanent marker
Pencil
Trace the Pattern:
First, tape the red dot fabric over the pattern,
lining up the dots with the outer lines of the pattern.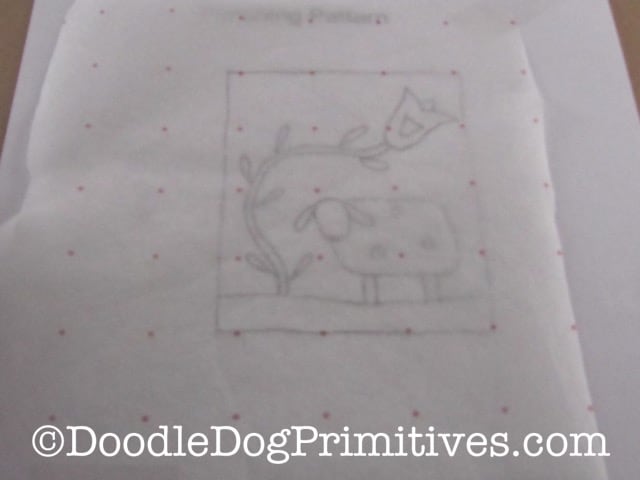 Then, trace the pattern onto the red dot fabric using a pencil.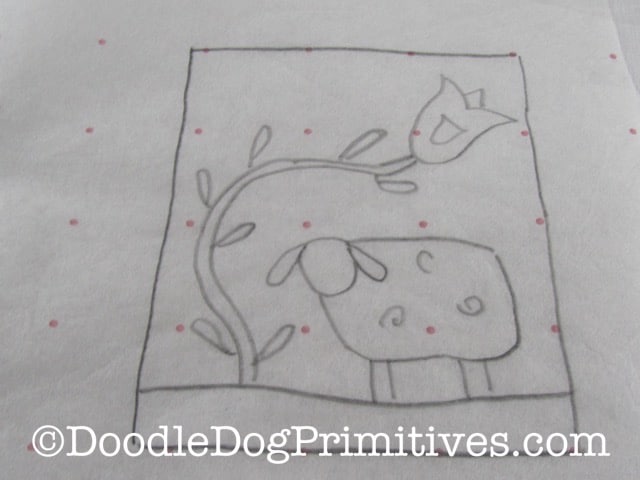 When you are finished tracing, remove the tape.

Transfer the Pattern to Weavers Cloth:
Now, layer the red dot on top of the weavers cloth,
making sure the red dots line up with the grain of the fabric.
Pin the two together or tape both down to the table.
Using the fine-tip permanent marker trace the pattern.
You have to press hard so the marker will go through the red dot
and onto the weavers cloth.
Here's what my pattern looked like after I did this.
The pattern came through, but it is pretty light.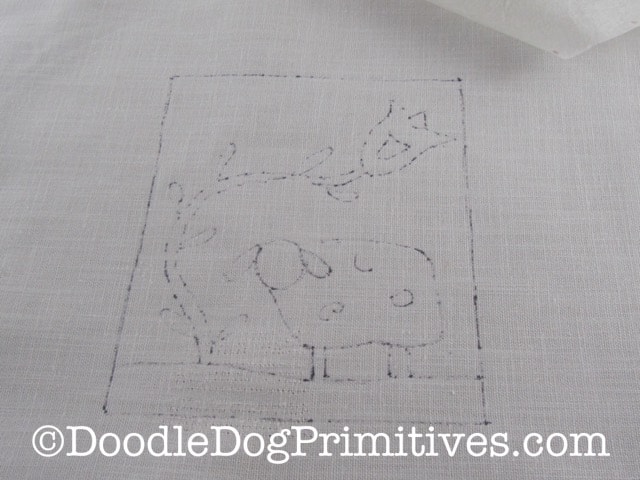 So, I decided to try around the edges with a thicker permanent marker.
That part came through better,
but it wouldn't work well for the details in the pattern.
Touch up the Pattern:
Finally, after I removed the red dot fabric,
I used the fine-tip marker to redraw the pattern
so it is easier to see when I am punching.
Conclusion:
Using the red dot to transfer a punch needle pattern
would be a good option for someone who doesn't have a lightbox
or needs to transfer a pattern onto a darker fabric,
but it took a lot more steps to complete the process.
Blessings~
Amy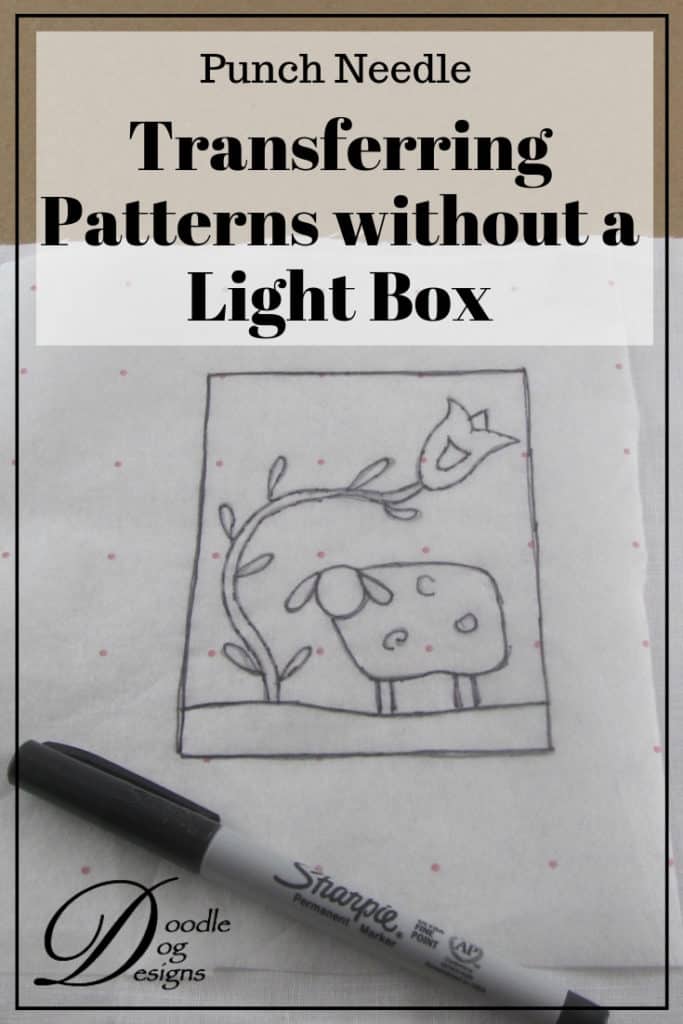 Blessings~
Amy