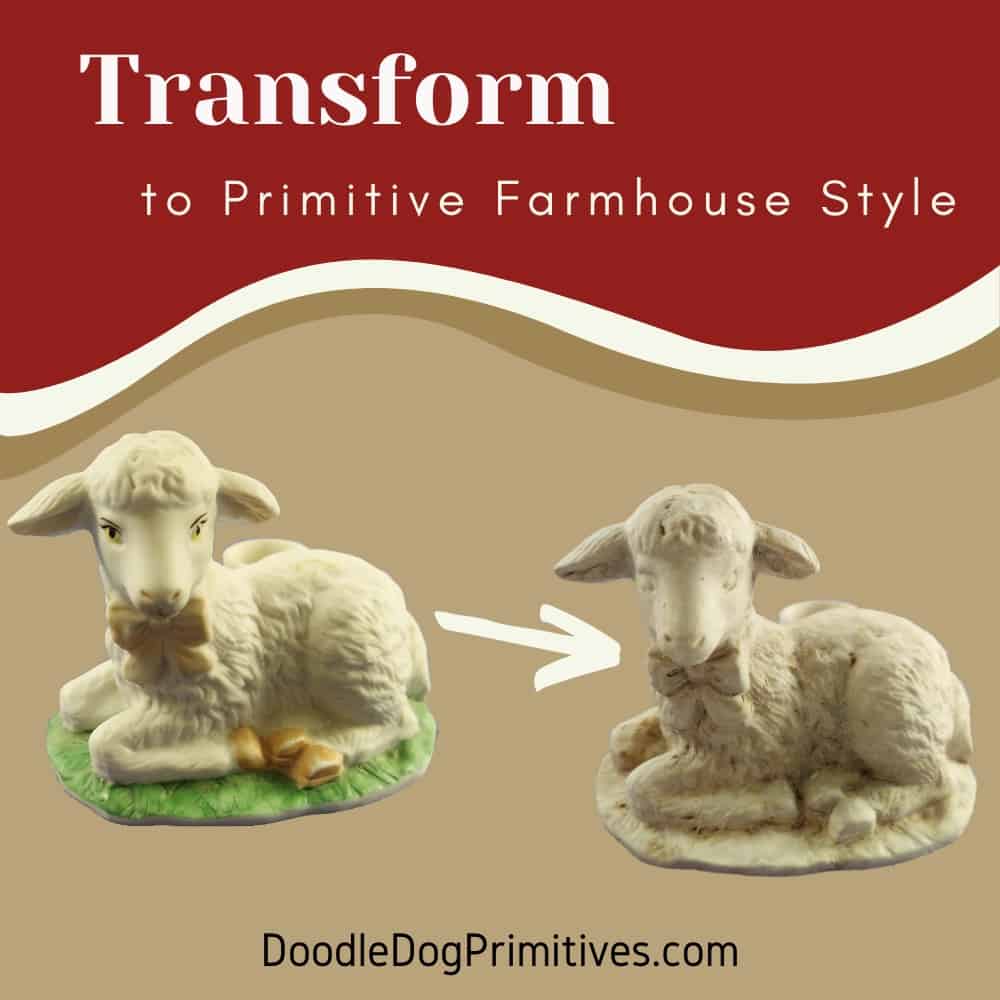 In order to get something else that I wanted, I ended up buying a whole box of items at a recent auction. One of the items was a ceramic sheep figurine. It was a cute little lamb, but it was too modern looking for my primitive, farmhouse style. So, I decided to see if I could transform it into a primitive figurine.
Watch the Video:
Transform the Sheep Figurine into Primitive Style:
The first thing I did was wash the ceramic sheep figurine and let it thoroughly dry.
Then, I painted the entire figurine with white craft paint.
I had to painted two coats to fully cover the green grass.
Allow to the paint to completely dry – overnight is best. You don't want to run the risk of the paint rubbing off in the next step. (Ask me how I know.)
Finally, add an antiquing medium to create the illusion of age.
I used FolkArt Cocoa Bean Antiquing Medium.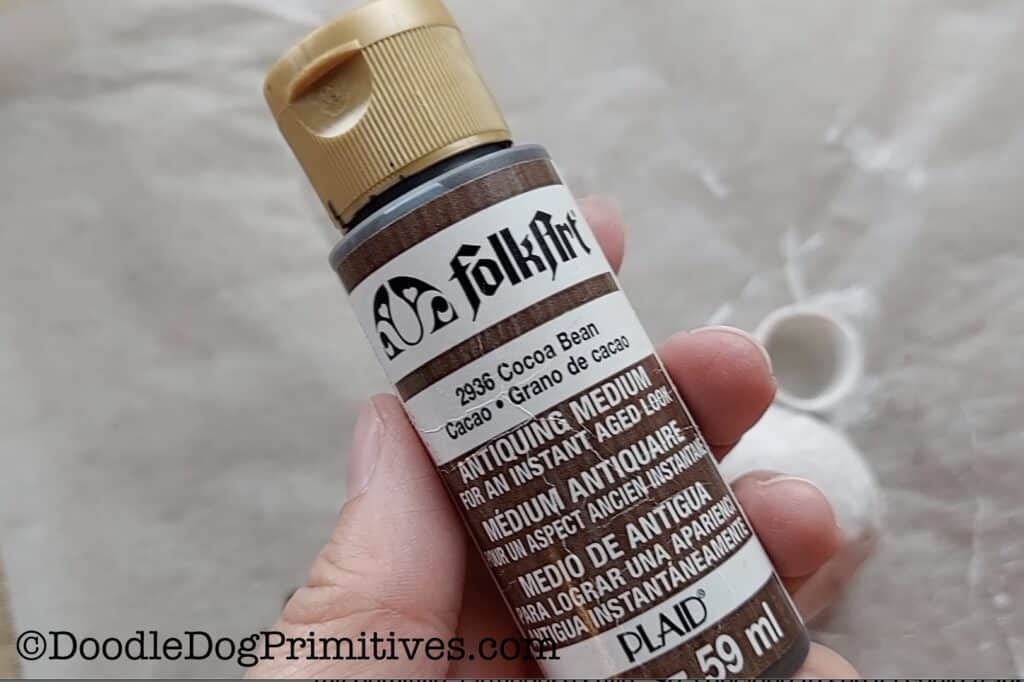 Using it straight from the bottle was too thick and dark so I watered it down and then painted it on with a paintbrush.
Make sure your antiquing medium is a water based product if you are going to water it down.
After the figurine was completely covered, I used a rag to gently blot off the excess liquid.
Let it dry completely and enjoy the new primitive figurine!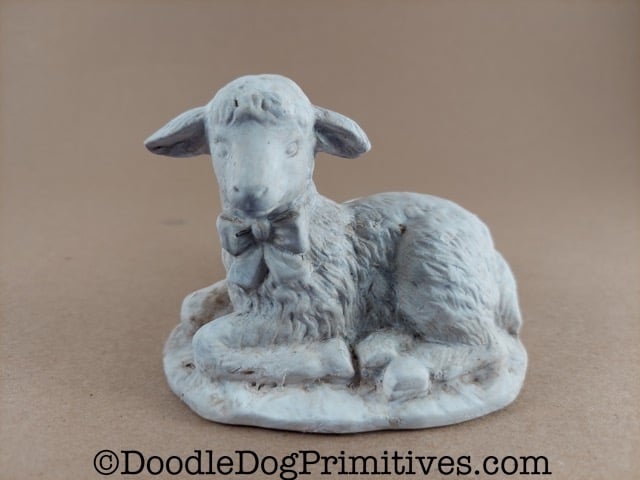 Be sure to check out our other primitive craft tutorials.
Blessings~
Amy