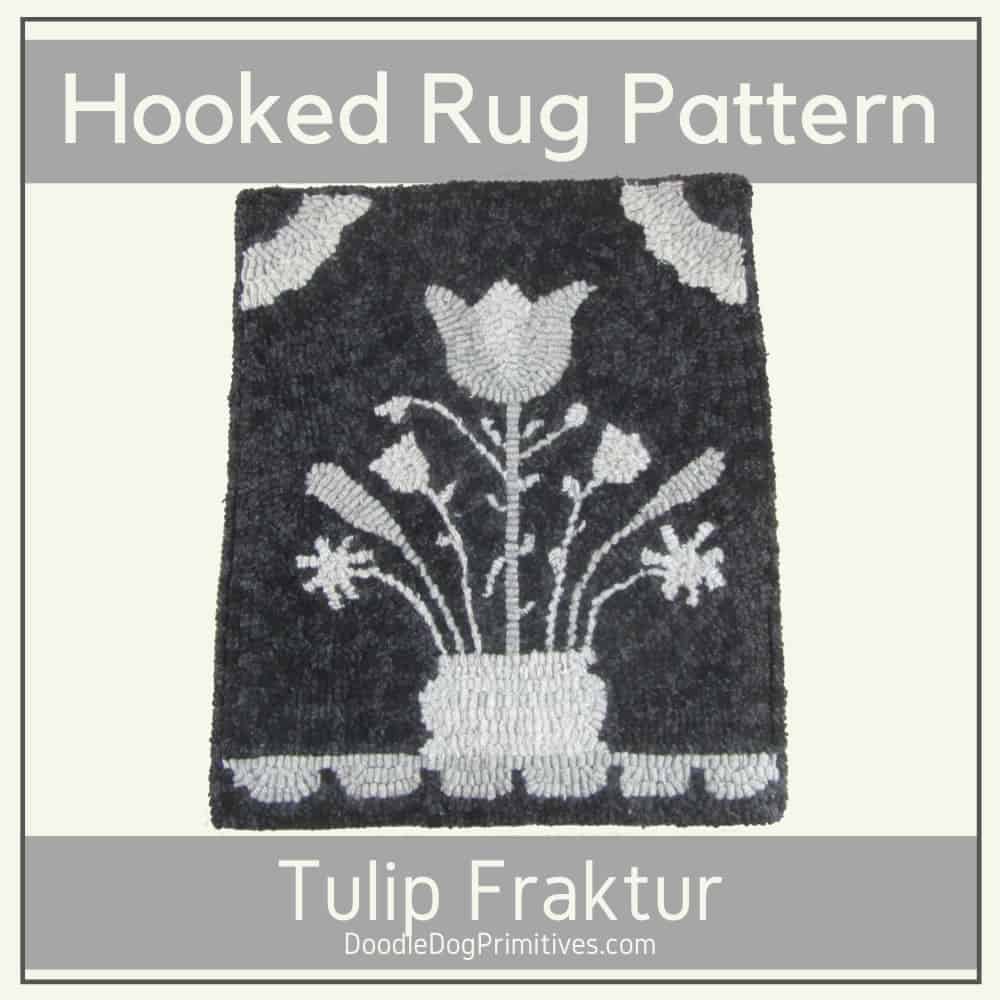 I have a new tulip fraktur hooked rug pattern available today.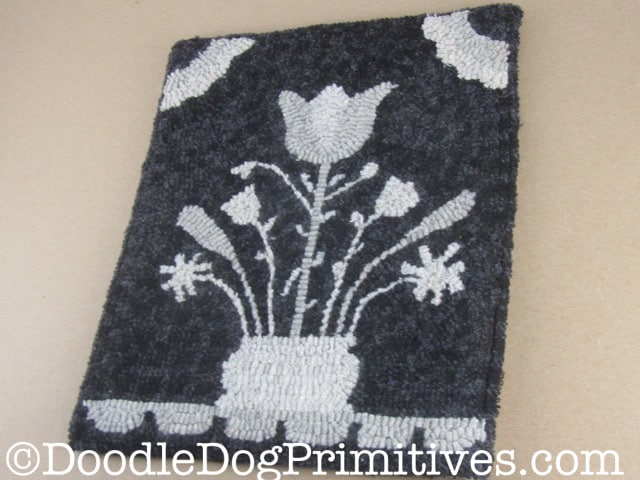 It is based on the design of this punch needle pattern,
but it has been hooked in blacks and grays
for a beautiful monotone look.
I just love the look of antique fraktur folk art!
(If you are like me and love it too, you might also enjoy
this blue bird fraktur punch needle pattern.)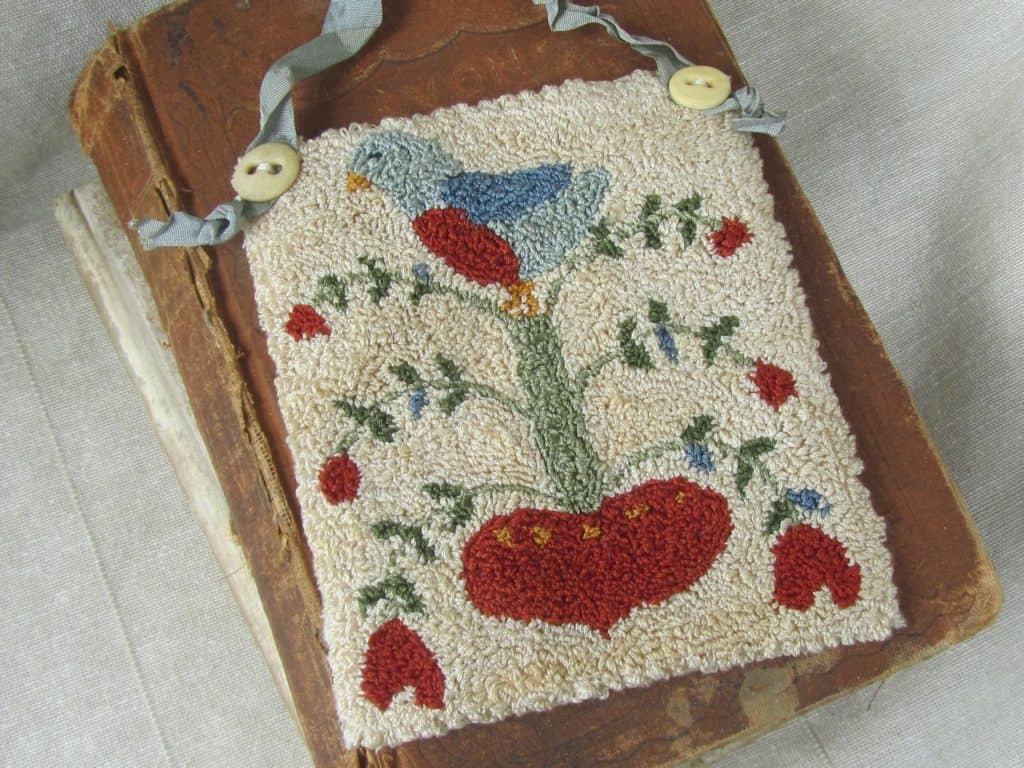 The Tulip Fraktur Hooked Rug:
The tulip fraktur rug was hooked
using quarter inch strips of felted wool (#8).
A black plaid felted wool and two different gray felted wools were used.
The finished rug measures about ten and one half inches by twelve inches.
Get the Rug Hooking Pattern:
The tulip fraktur rug hooking pattern
comes as a full size pattern.
No need to try to figure out how to make
the photocopier enlarge the pattern!
(Because that's just frustrating!)
Cut the pattern pieces along the straight dotted lines
and tape the pages together to get your complete rug hooking pattern.
Easy-peasy!
Or choose to get the pattern already on red dot transfer fabric.
You can get this hooked rug pattern instantly
as a downloaded pdf file so you can get started hooking today.
It is also available as a mailed paper or red dot pattern.
Blessings~
Amy