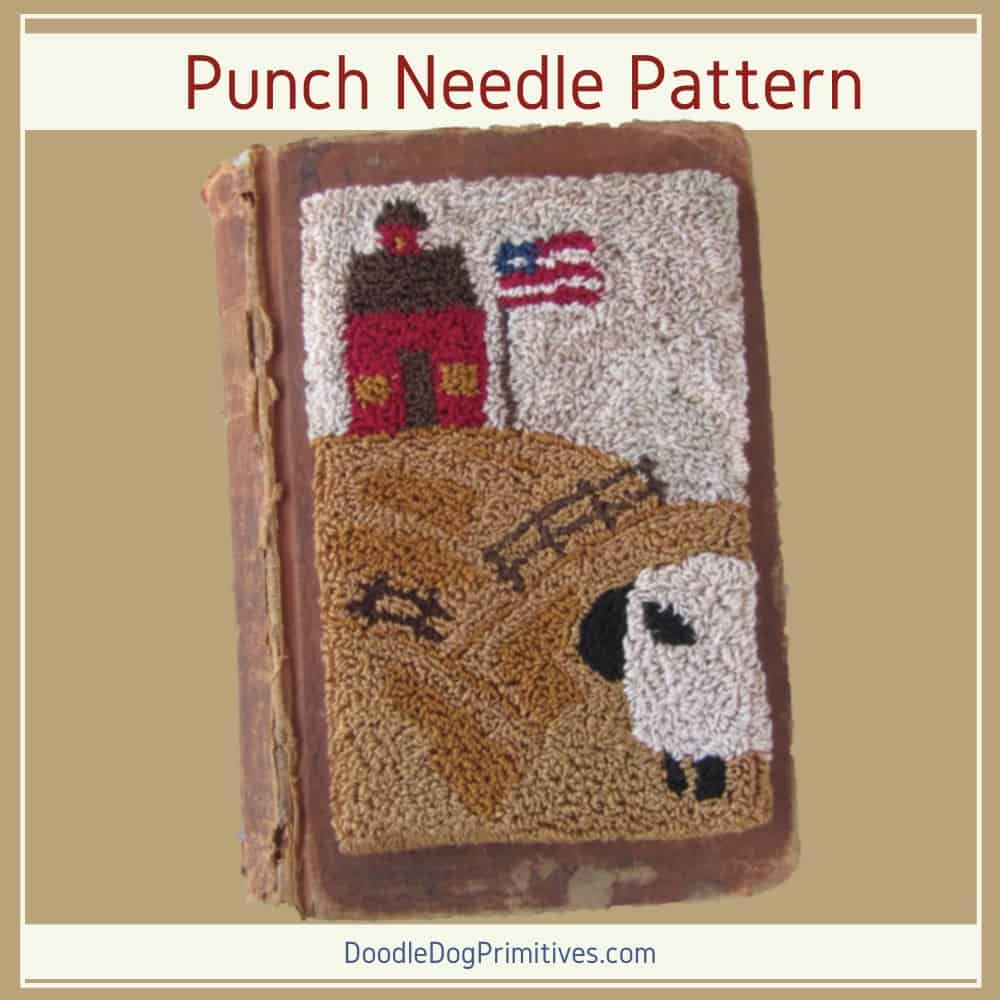 Mary loves her sheep!
But really, who doesn't love sheep.
I am releasing a new punch needle pattern today entitled, "Waiting for Mary".
Waiting for Mary Punch Needle Pattern:
It features a schoolhouse in the background complete with an American flag.
A primitive wooly sheep is in the foreground.
The sheep has been punched a little deeper to give the piece some depth.
The project was completed using three strands of DMC and Valdani floss.
The rolling hills are created using two different shades of DMC floss.
The finished punched mat measures about four inches wide and about six inches tall.
Get the Schoolhouse Pattern:
If you want to start punching right away,
this punch needle pattern is available as an instant downloadable pattern.
This will be available immediately after purchase
and comes in a convenient pdf file format.
Get the punch needle e-pattern.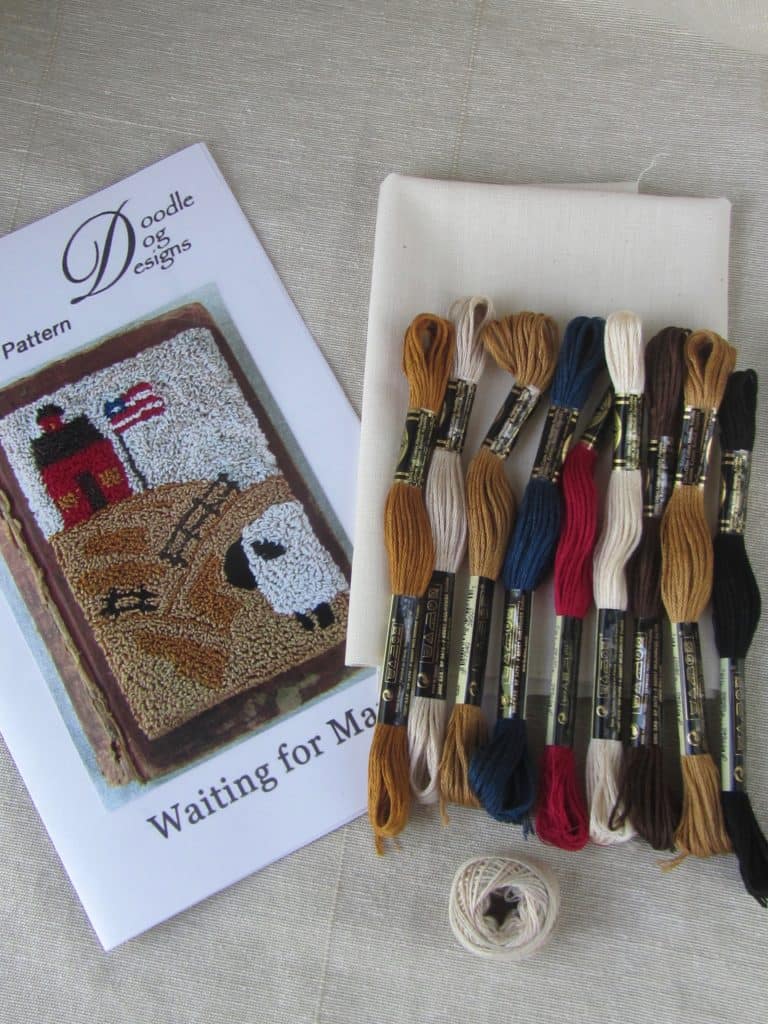 If you prefer having it all delivered to you in one convenient package,
the schoolhouse punch needle pattern is also available as paper pattern or punch needle kit.
The punch needle kit comes with a reusable paper pattern,
weavers cloth, DMC embroidery floss, and Valdani floss.
Blessings~
Amy