I finished this new Christmas punch needle pattern and listed it today in my shop.
There is plenty of time left for you to punch this before Christmas!
Mr. Snowman is able to put the star on top of the tree
with a little help from his wooly friend.
The punch needle make-do pattern is called "I'll Help Ewe".
Christmas Punch Needle Pattern
This Christmas punch needle project is in the shape of a Christmas tree
and has been mounted on a faux vintage oil can.
It has been punched using three strands of DMC embroidery floss and Valdani floss.
The sheep has been punched with a deeper punching depth to give a fluffy, wooly appearance.
When finished, the punched part measures about three inches wide and about four inches tall.
Get the Punch Needle Pattern:
If you want to start punching right away,
you can choose this pattern in an instant downloaded format.
The e-pattern comes in a convenient pdf file format.
Get the pdf punch needle pattern.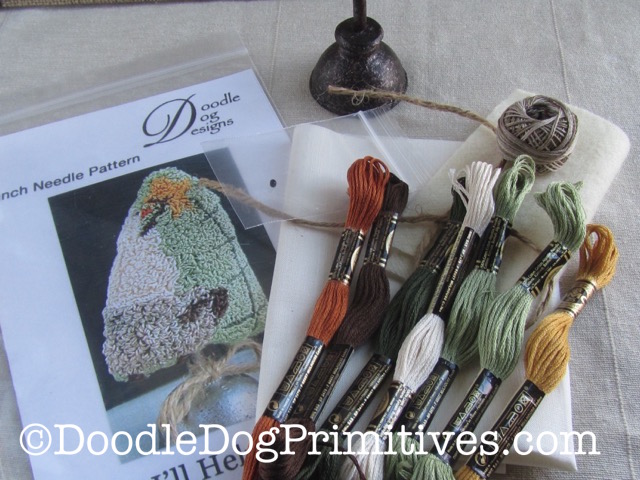 This Christmas design is also available as a mailed punch needle pattern or kit.
The punch needle kit comes with the reusable pattern,
weavers cloth, wool for the backing, DMC embroidery floss, and jute to tie around the oil can.
Check flea markets, auctions, and antique stores to find a small oil can.
Blessings~
Amy