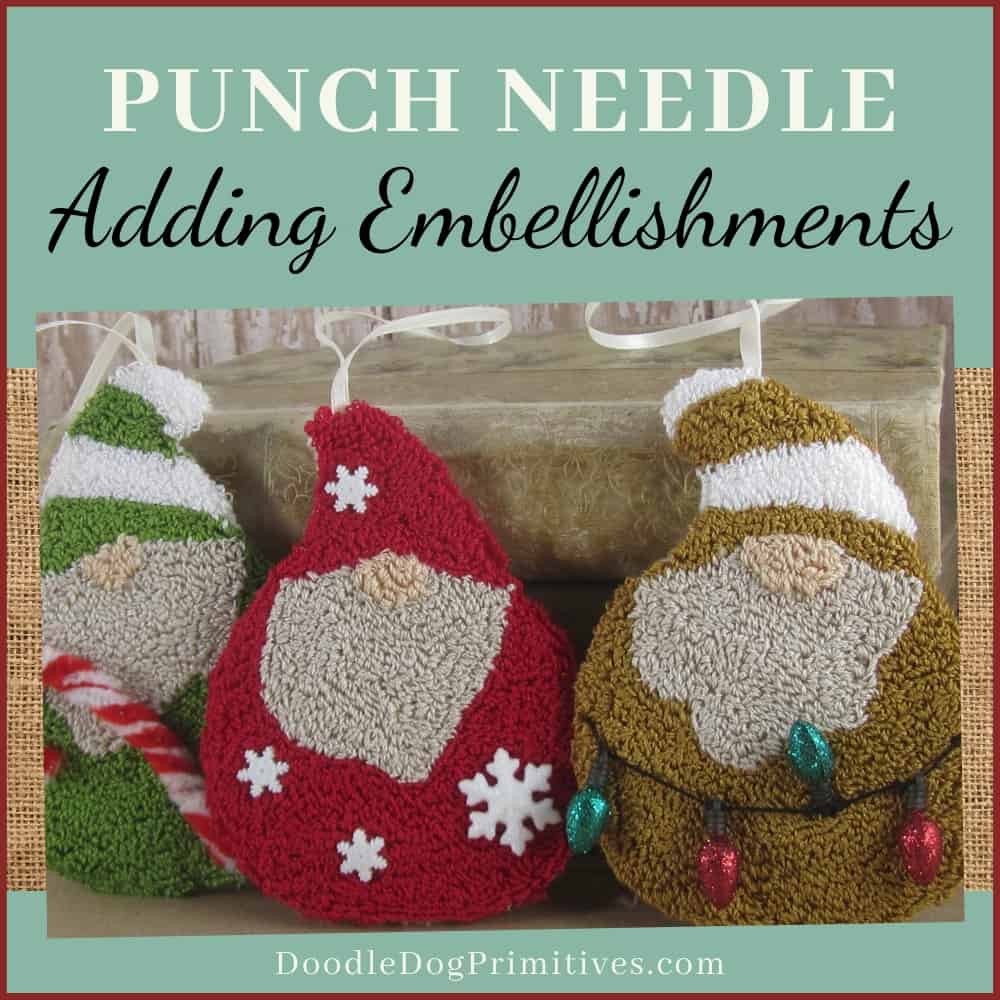 I really enjoy adding embellishments to punch needle projects.
Sometimes I replace punched elements with 3 dimensional items.
I also have added miniatures to projects to create a certain look I want.
Finding Embellishments for Punch Needle Projects:
I keep a collection of 3 dimensional objects that I think might work to add to future punch needle projects.
I have baskets, signs, miniatures, etc.
I pick these up whenever I happen to find them.
When I am looking for something specific, such as for the gnomes in this post,
I visit a craft store.
In the craft stores, look for embellishments in the miniature department,
the jewelry department (they sometimes have amazing charms),
the scrapbooking department, the holiday craft supplies, and the fairy garden section.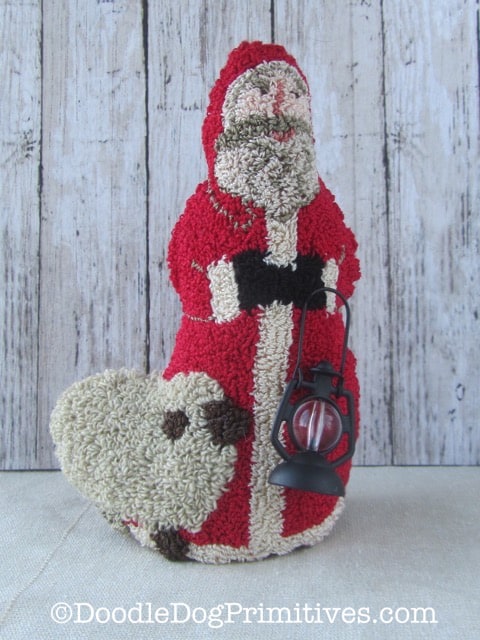 I found the lantern for this Santa in the jewelry department of Hobby Lobby.
Watch the Video:
Embellishing the Punch Needle Gnomes:
For this project, I used this gnome Christmas ornament punch needle pattern.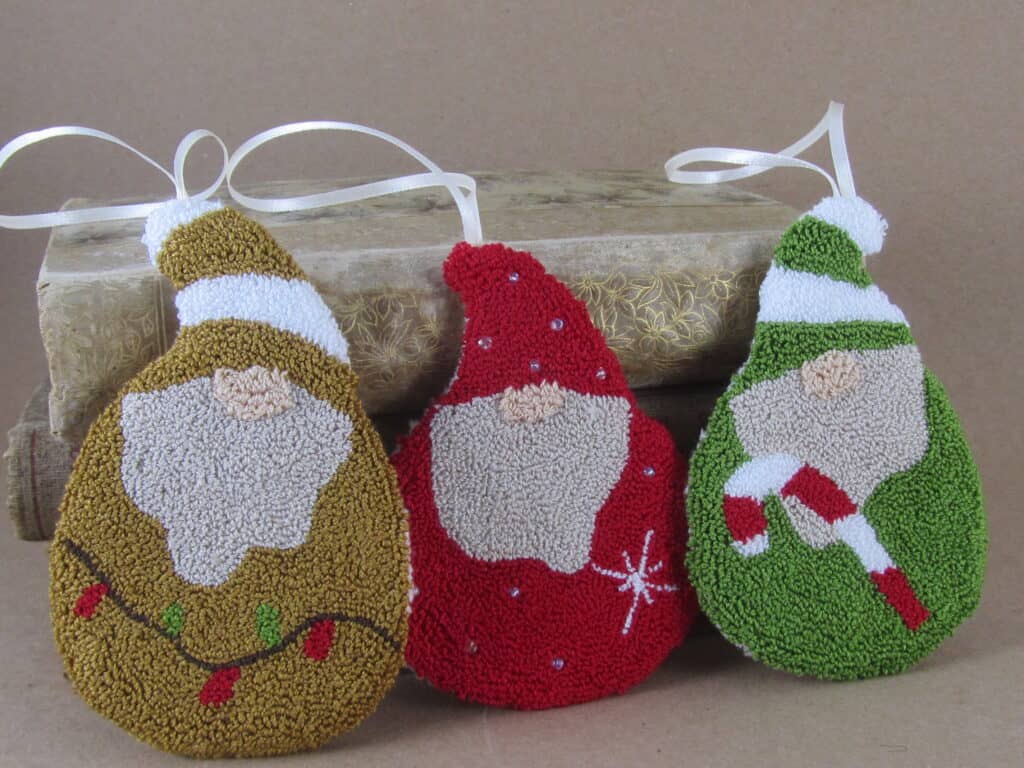 Instead of drawing and punching the lights, snowflakes, and candy cane,
I punched those areas with the gnome's coat color.
I trimmed the edges of the empty weavers cloth to 1/4″ and pressed it to the back of each gnome.
It is important to add the embellishments to the punch needle project
after you have pressed the project
and before you add the backing.
That way, you don't have to worry about the iron melting the 3D objects and you still have easy access to the back.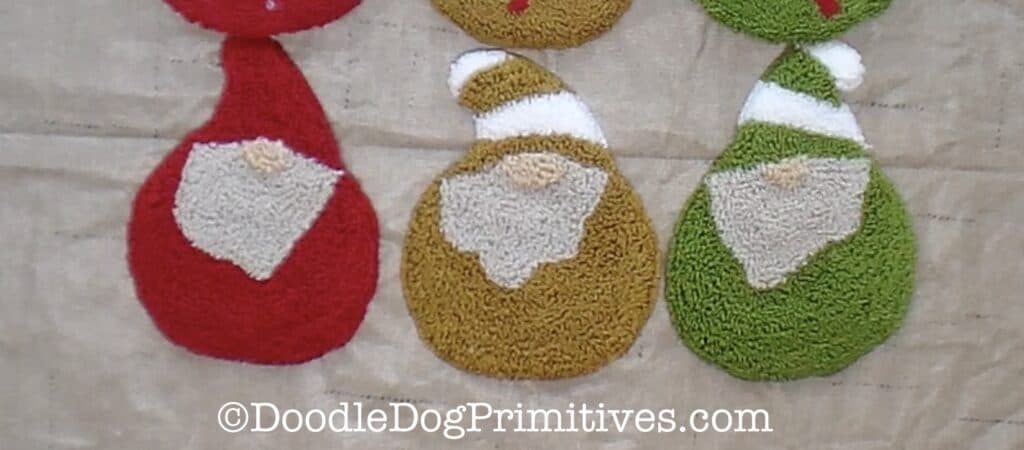 I found snowflake buttons, mini Christmas lights, and red & white chenille stems
at Hobby Lobby in the Christmas craft department.
I arranged the snowflake buttons on the red gnome and sewed them onto the project.

I used pearl cotton DMC #8 for the Christmas light string.
I tied knots in the string to keep the lights where I wanted them
and then tacked the ends of the string to the back of the yellow gnome.
I wanted one of the lights to point up, so I used a dark thread and tacked that light down
by sewing around the base of the light.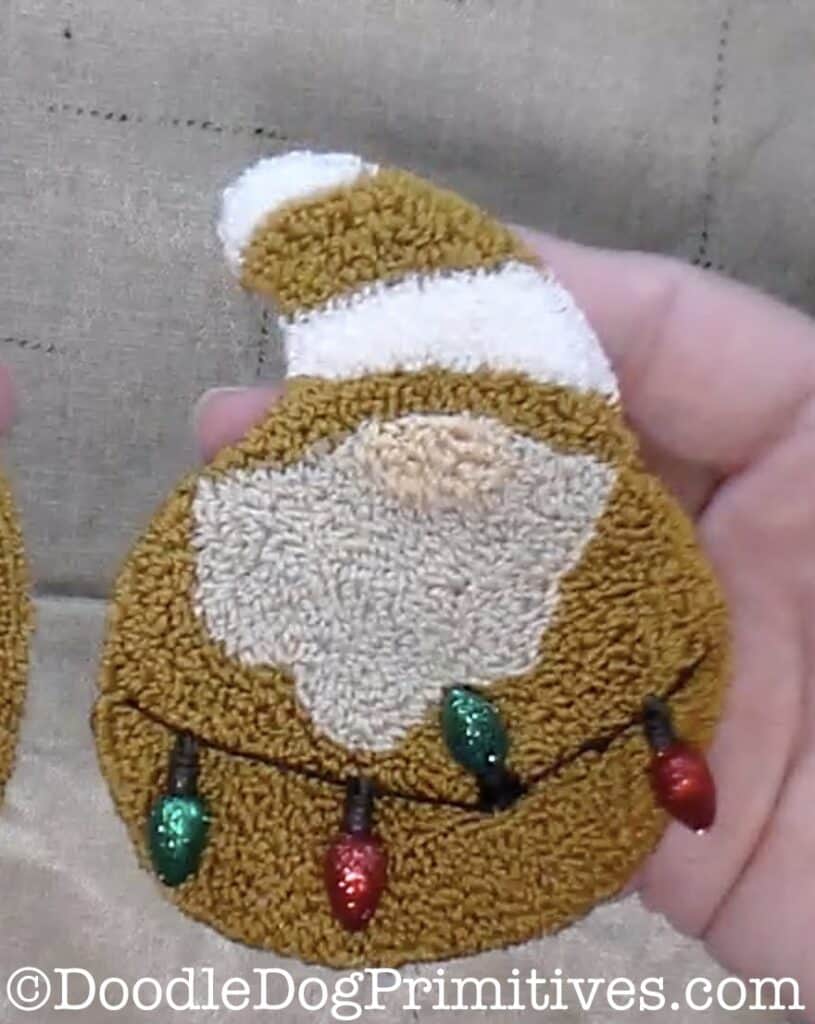 I twisted together two red & white chenille stems to create a candy cane.
I tacked it onto the green gnome.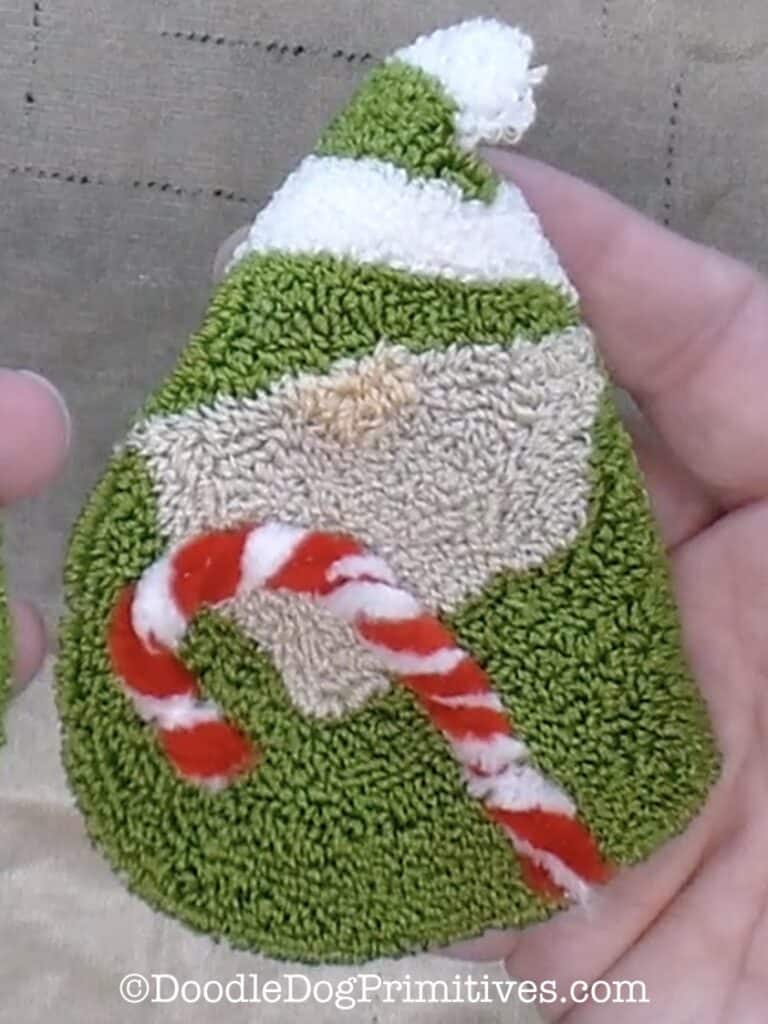 After all of the 3D elements are added, I finished the punch needle gnomes into Christmas ornaments.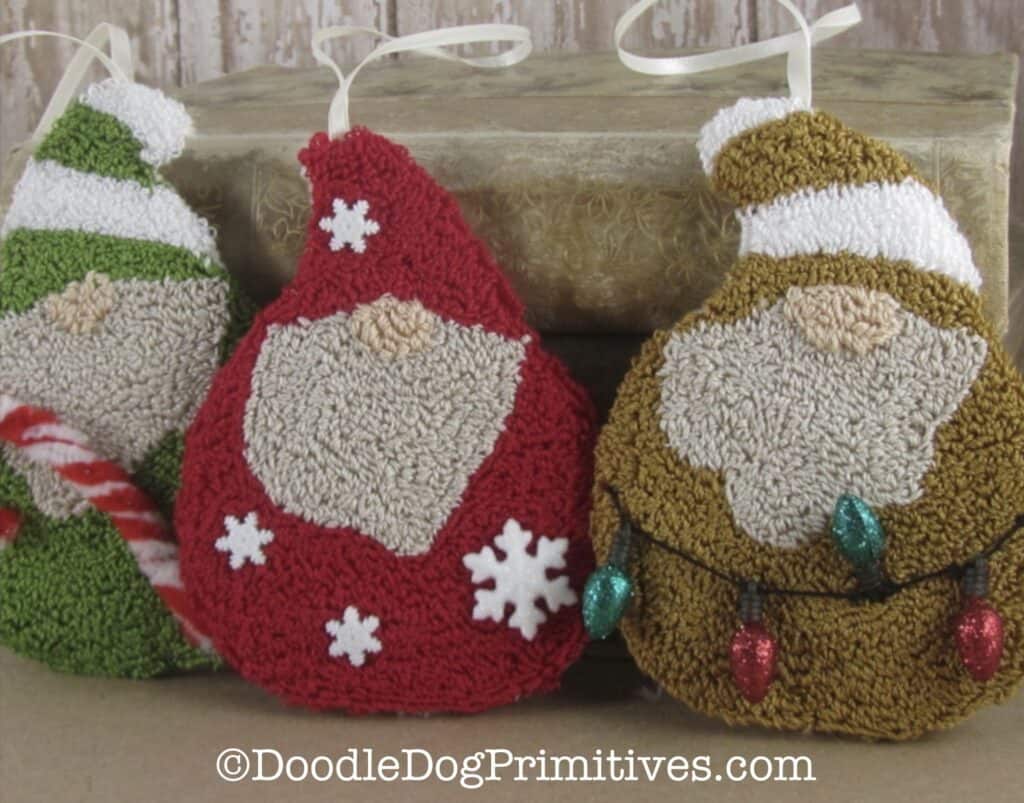 I hope this inspires you to try some embellishing.
I would love to see how you choose to embellish your punch needle projects!
Blessings~
Amy