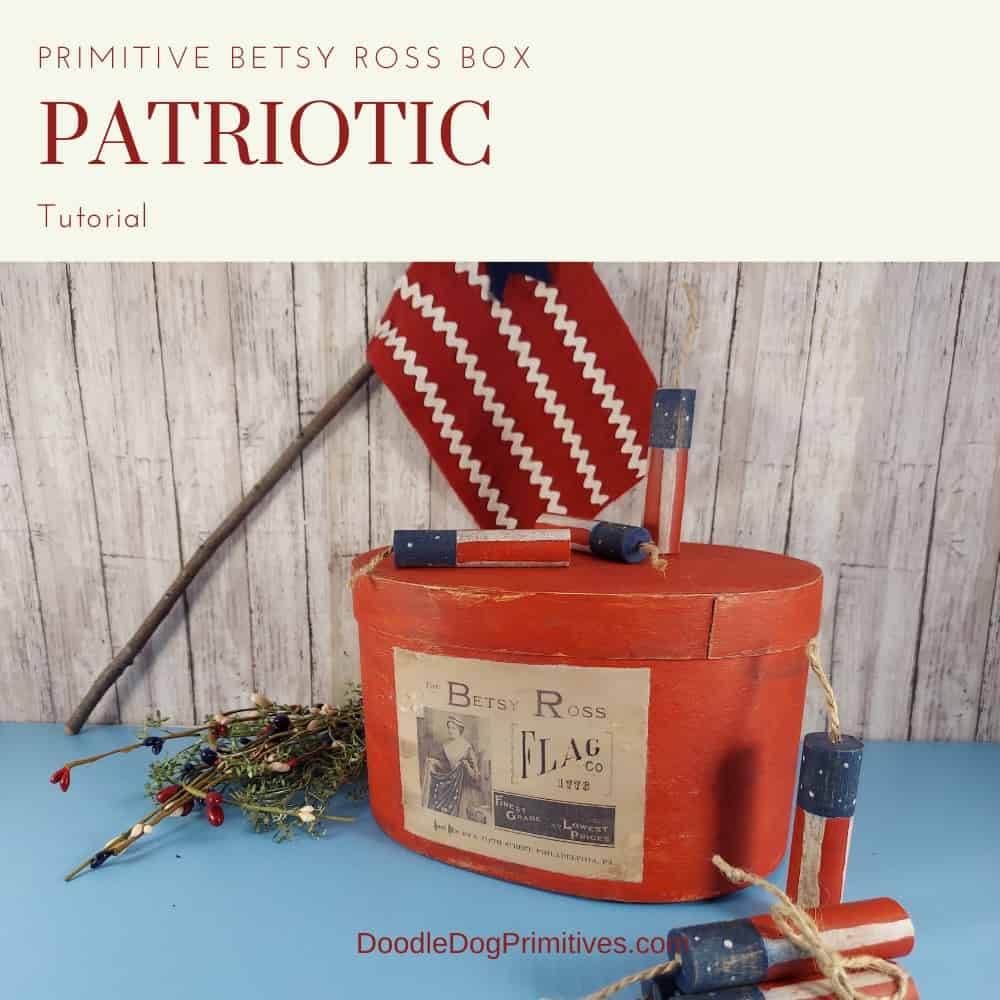 In this post, I will show you how I made this patriotic Betsy Ross prim craft. It has the look of a vintage pantry box and is 'advertising' flags from the Betsy Ross Flag Co.
Watch the Video:
This post may contain affiliate links for your convenience, which means if you make a purchase after clicking a link I will earn a small commission but it won't cost you a penny more. For more information, please visit our Privacy Policy.
Paint the Oval Pantry Box:
I am using an oval wooden box – you could also use a paper mache box. Mine measures about 5″ tall, 6″ wide and 8″ long.
Paint the box with a red craft paint. I used Apple Barrel Bright Red. Don't worry about getting complete coverage with the paint because the next step is to sand some of the paint off!
After the paint is dry, use fine grit sandpaper to sand off some of the paint until it has a nice, distressed look.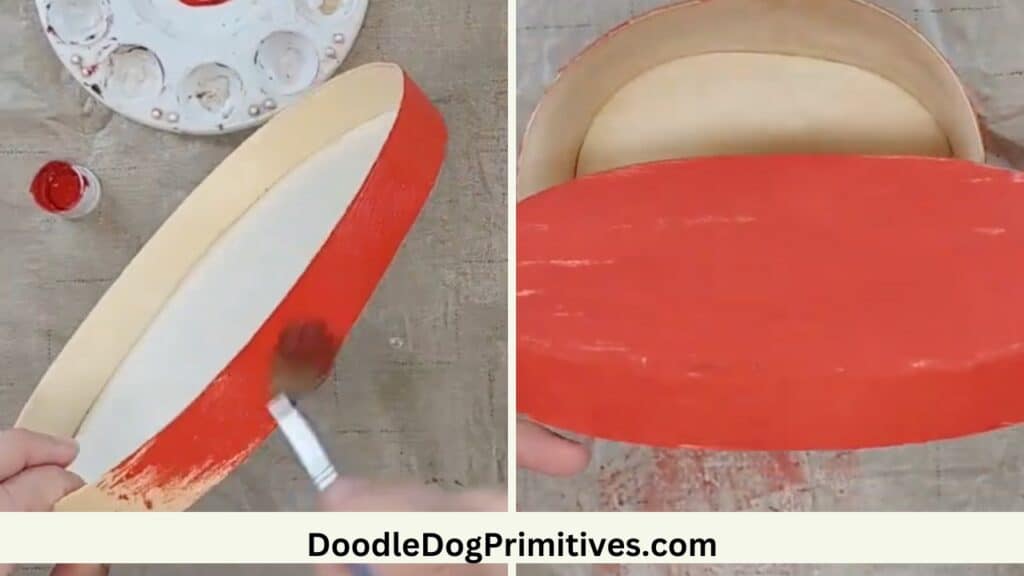 Prepare Label for Box:
Measure your box to see how large of a label you need. I want mine to be no more than 3-1/2″ tall.
I chose to use this printable Betsy Ross Flag Co. advertisement. I imported it into my word processor and shrunk it down to be 3-1/2″ tall and printed the label.
Instead of cutting out the label, I folded and gently tore it to give it a rough edge.
The label already had a grungy look to it but I decided to add a little bit more 'age' to it with ink from a brown stamp pad. I rubbed a rag onto the ink pad and then on the label.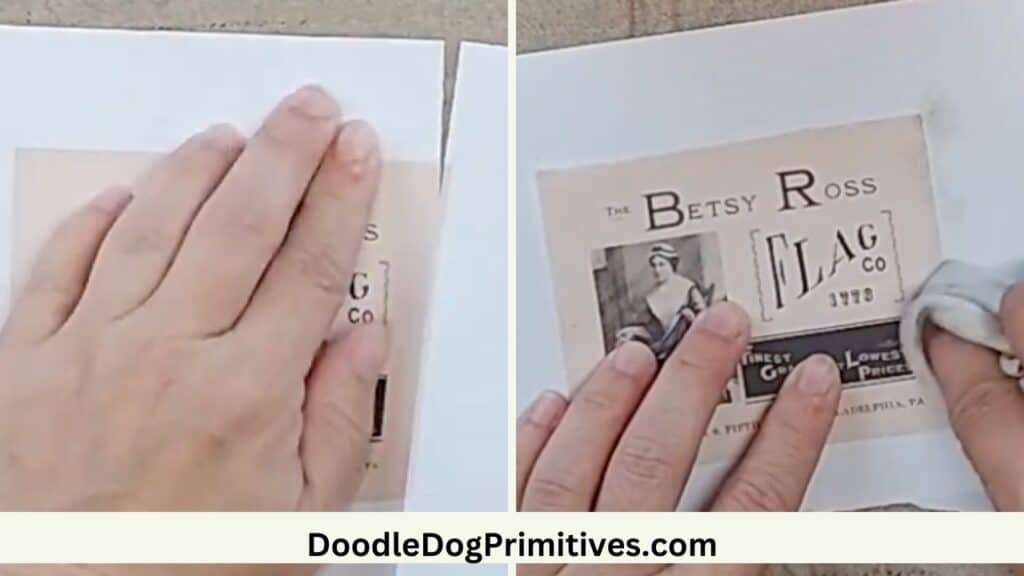 Attach Betsy Ross Label to Pantry Box:
Use mod podge to attach the label to the box. I used Mod Podge with matte finish. Spread the mod podge on the back of the label and then place the label onto the front of the pantry box.
Distress the Box:
Water down some brown craft paint, dip a rag into the paint mixture and rub it onto the box and then wipe it back off. This gives it a grungy look and tones down the red paint.
Be gentle when rubbing over the label.
Once it is dry, you can add a finishing wax. I used Minwax Finishing Wax in Natural. Follow the instructions on the can to buff on and buff off.
Let the wax dry and enjoy!
Be sure to check out our other primitive craft tutorials.