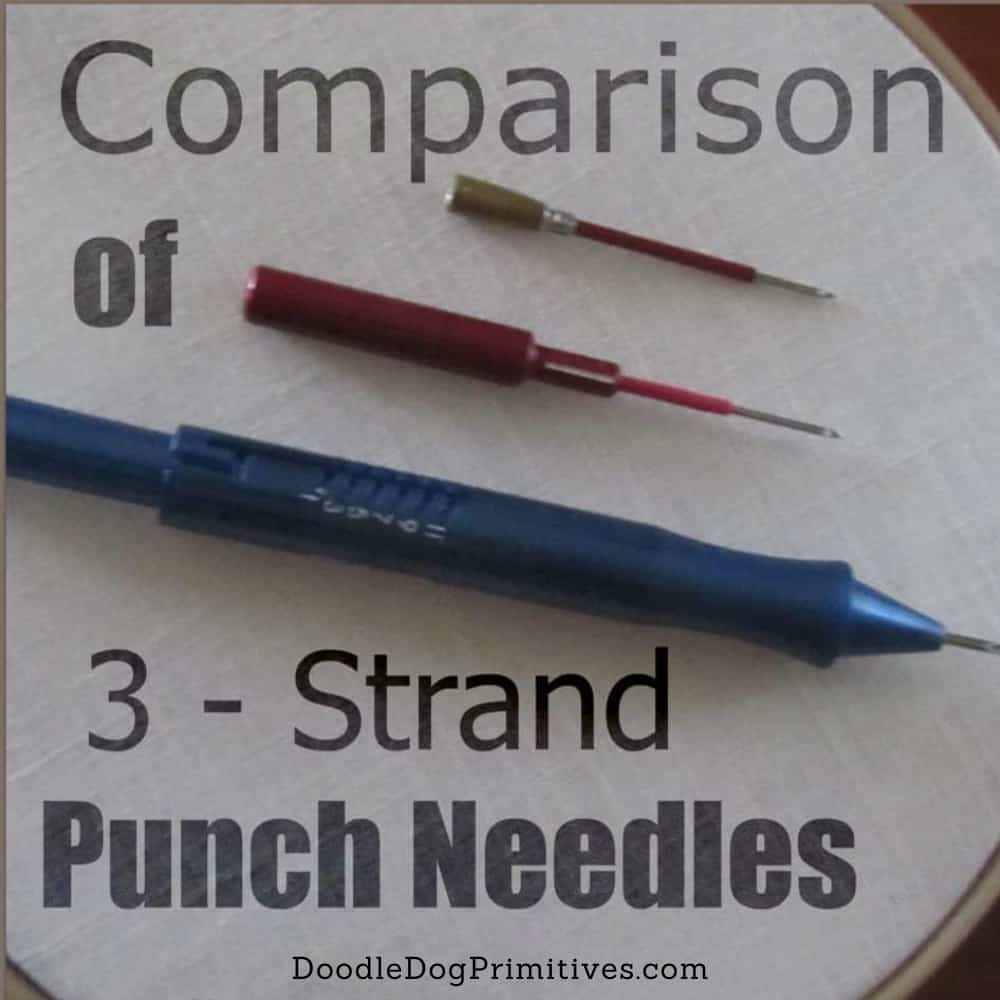 I have three different 3 strand punch needles:
The Ultra Punch, a CTR Punch, and an Igolochkoy Punch.
If you are in the market for a punch needle,
a side by side comparison of 3 strand punch needles might be helpful to you.
Comparing 3 Strand Punch Needles:
Igolochkoy:
First, the Igolochkoy punch
It is made of metal, so it is sturdy.
It punches easily and smoothly.
The loops are nice and consistent.
But, it is very small.
My hand starts to hurt after using it for a while.
It is the first punch needle I ever bought.
Ultra Punch:
Next, the Ultra Punch
I love that it is adjustable,
which allows me to do 3-dimensional things like these Santas.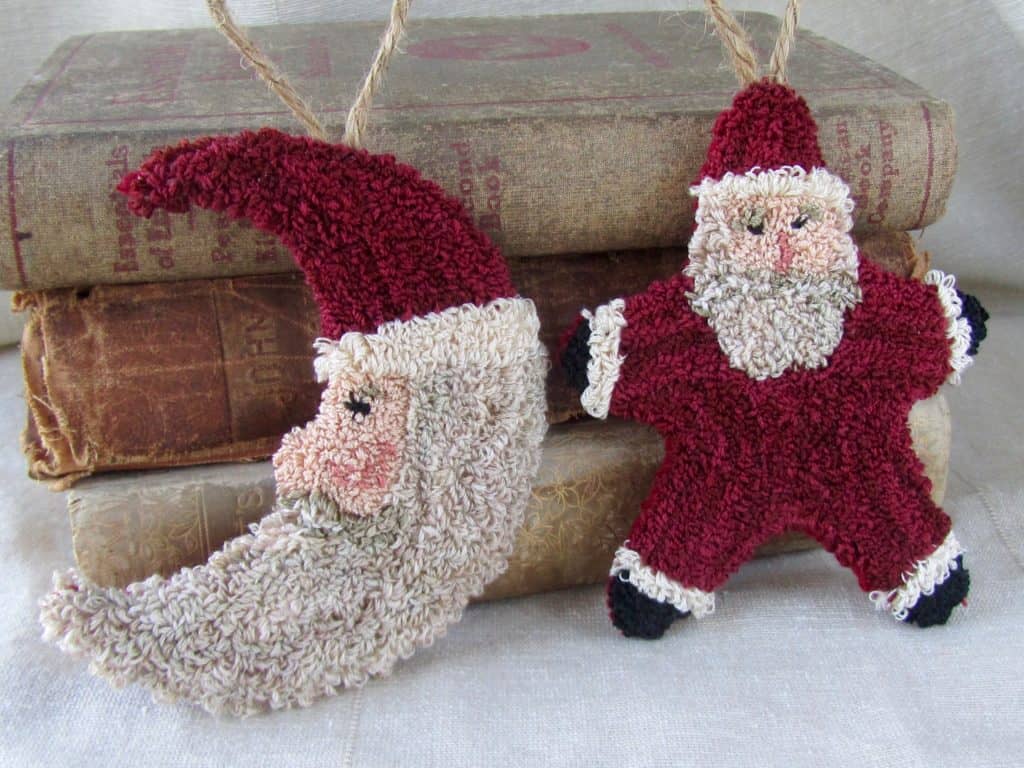 It also punches easily and creates nice, even loops.
And, it has a nice fat handle that is easy for a lot of people to hold onto.

They are made in the USA.
I like that you can get replacement needles if one of the tips happen to break.
Learn more about the Ultra Punch Needles.
CTR Needles:
Finally, let's look at the CTR needles
It is the only one that has a line on the handle
showing which direction to punch (which way is forward).
For me, that is a very helpful feature.
It has removable depth adjustors so you can punch with different depths,
but there is not as much variance possible as with the Ultra Punch.
They are also made in the USA of all metal.
It is only slightly bigger around than the Igolochkoy,
but a pencil gripper fits on it perfectly, making it easy to hold.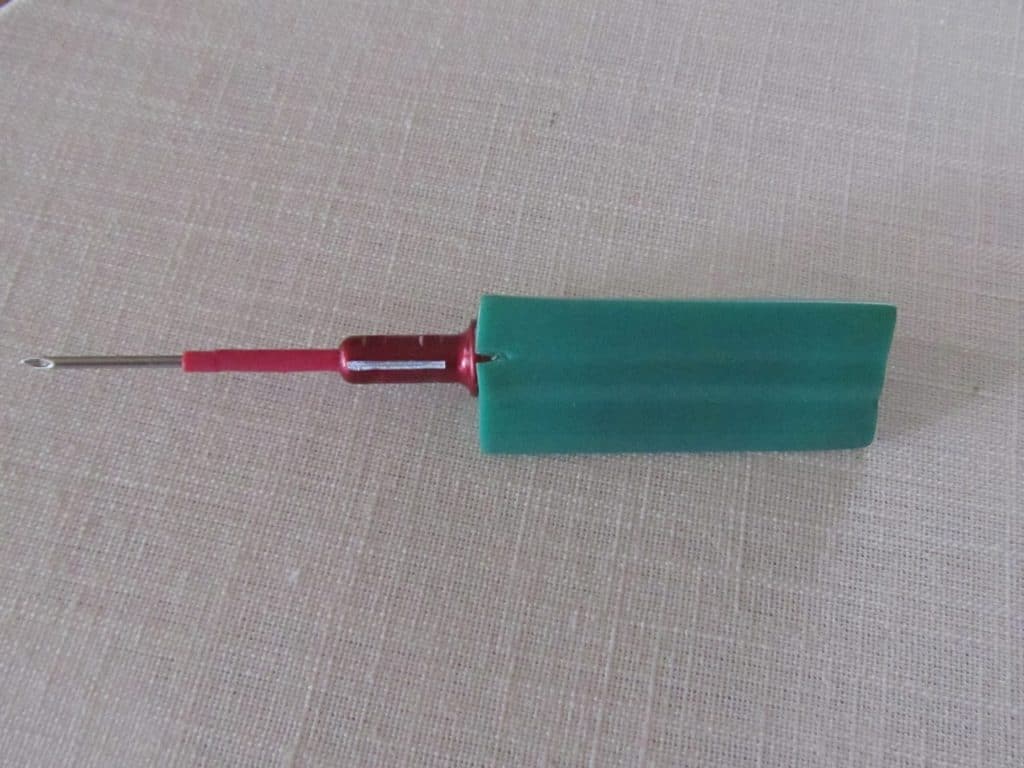 It also comes in a longer, fatter length.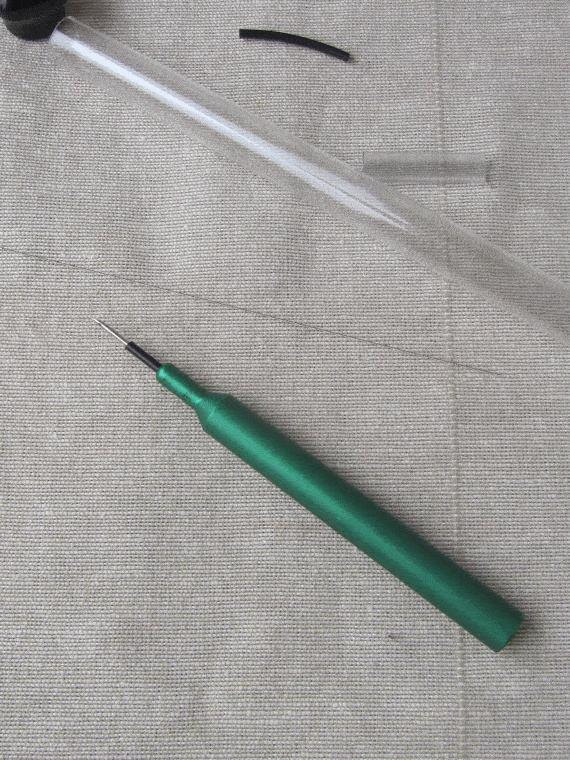 Learn more about the CTR punch needles.
When punching, you will be holding the tool for long periods of time,
so it is important to make sure the handle is a good fit for your hand.
Read more about punch needle handle sizes.
---
My go to needle is the CTR punch needle for most things,
but if I want to do a punch needle project
with a lot of 3-dimensional elements, I use the Ultra Punch.

Blessings~
Amy