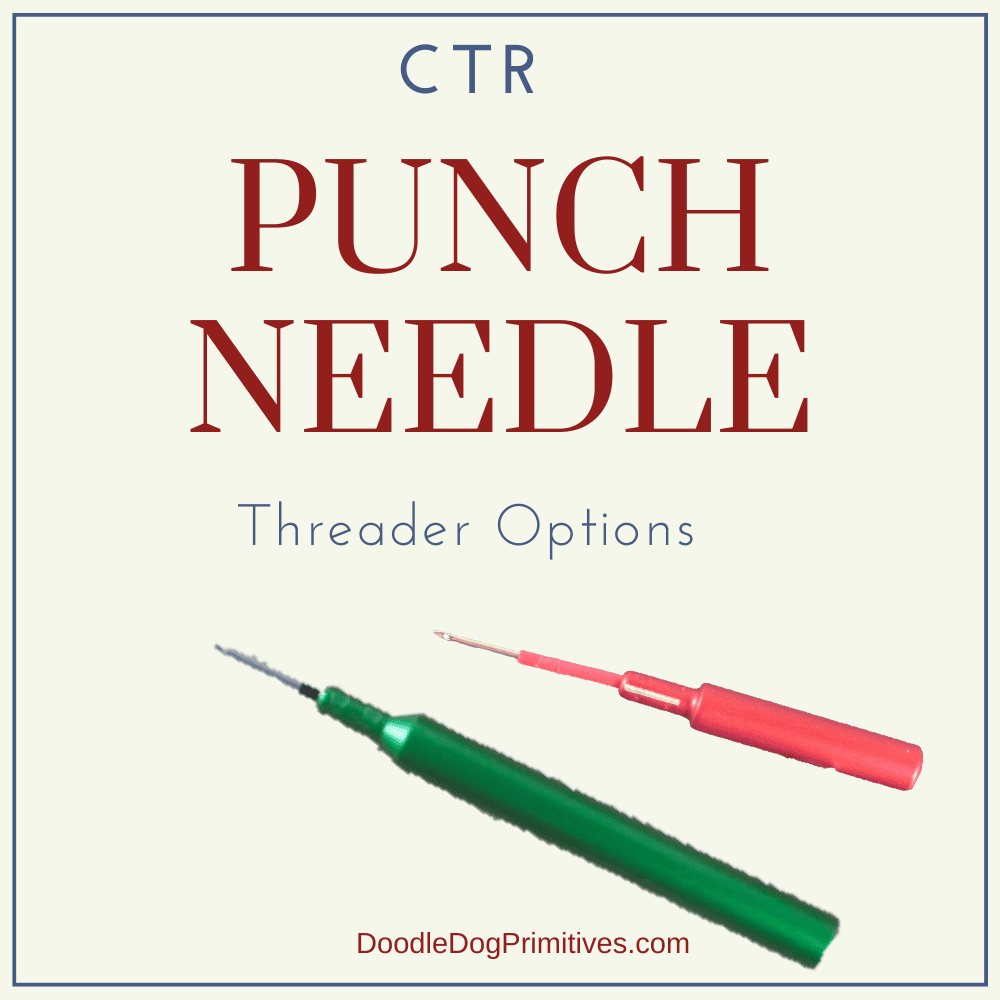 The CTR punch needles and threaders are not currently being manufactured. If you have run out of CTR punch needle threaders, don't despair. You do have options. In this post, I will try the Ultra Punch threaders on the CTR needles and also suggest other CTR threader options.
Watch the Video:
Ultra Punch Threaders Trial:
Ultra Punch threaders come two in a package. They are longer than the Ultra Punch threaders, have a paper tab at one end and are made from a folded over piece of wire.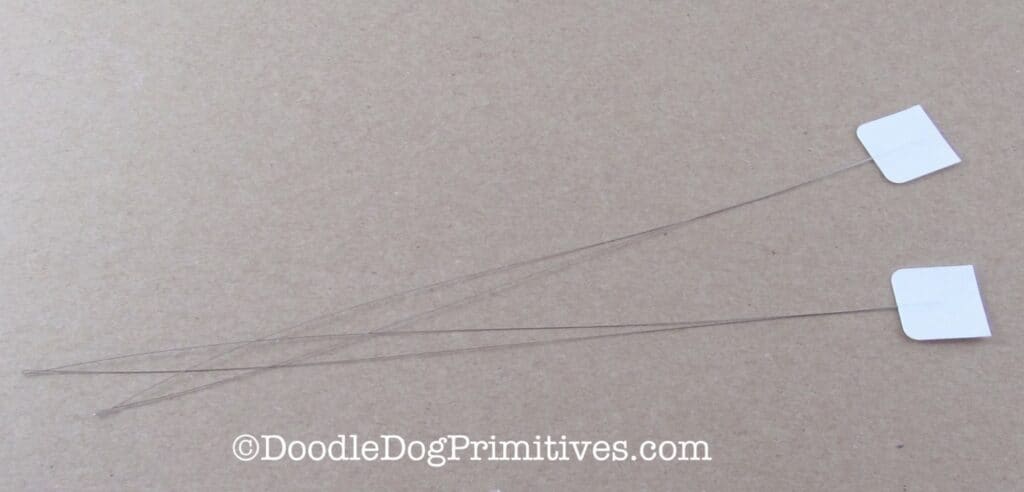 I tried the Ultra Punch needle threaders on a CTR 6 strand punch needle and it worked wonderfully!
Then I tried it on the red 3 strand CTR needle and the longer, green CTR needle and it also worked although it is a tighter fit.
Unfortunately, I don't have a 1 strand CTR needle to try it on but I suspect it wouldn't work since it was tight in the 3 strand tubes. Please let me know if you have tried this so I can share the info here!

Other CTR Threader Options:
Another option for threading the CTR needles is to make your own threaders. I frequently do this and they work just fine with the 3 and 6 strand CTR punch needles.
A last resort is to thread the punch needle without a threader. I wouldn't want to do this all the time, but it does work in a pinch.
Let me know if you know of any other CTR threader options!
Blessings~
Amy