I love to make bowl fillers.
Farm animals are especially fun to make.
I have made chickens, sheep, and more sheep,
This time, I designed some cow punch needle bowl fillers.
The pattern is called "Farm Fresh".
We have Hereford and Angus-Hereford cross cows on our farm,
but since no country home is complete without a milk cow,
I decided to make Holstein bowl fillers.
Farm Fresh Punch Needle Pattern: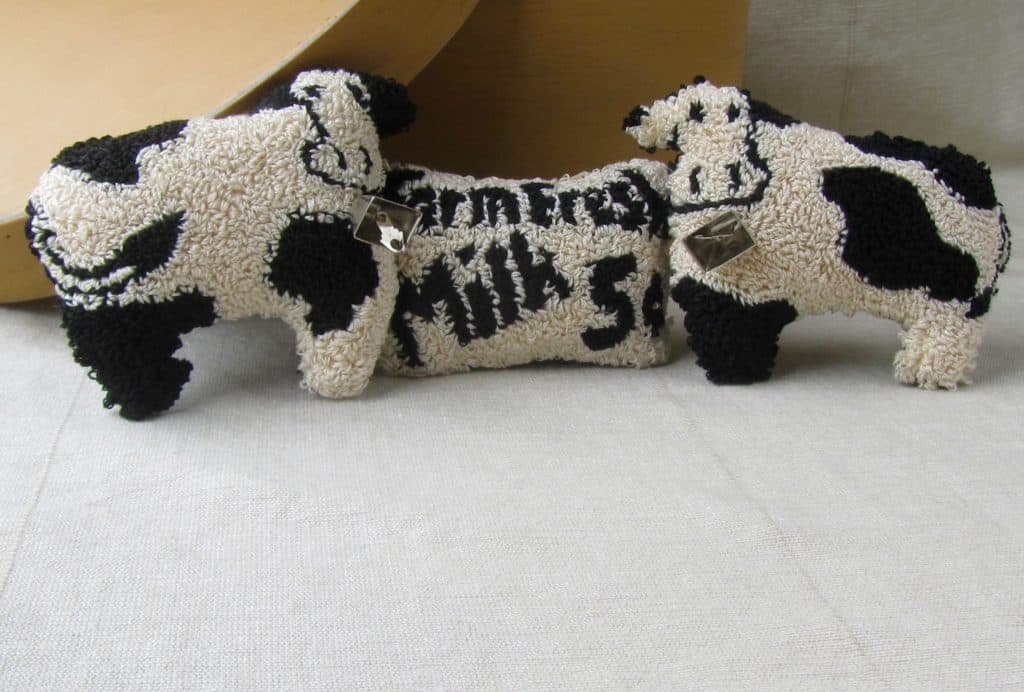 The two cows are designed to face each other.
The cow punch needle pattern also includes a Farm Fresh Milk punched sign.
Each cow measures about three inches tall and about four inches long.
The bowl fillers have been punched using three strands of DMC embroidery floss.
Get the Punch Needle Pattern:
This cow punch needle pattern is available as an instant, downloadable pattern.
The e-pattern comes in a convenient pdf file format.
Get the digital punch needle pattern.
The pattern is also available in my Etsy shop as a paper pattern or punch needle kit.
The kit comes with a reusable punch needle pattern,
the DMC embroidery floss, weavers cloth, wool for backing the bowl fillers, and cow bells.
Blessings~
Amy