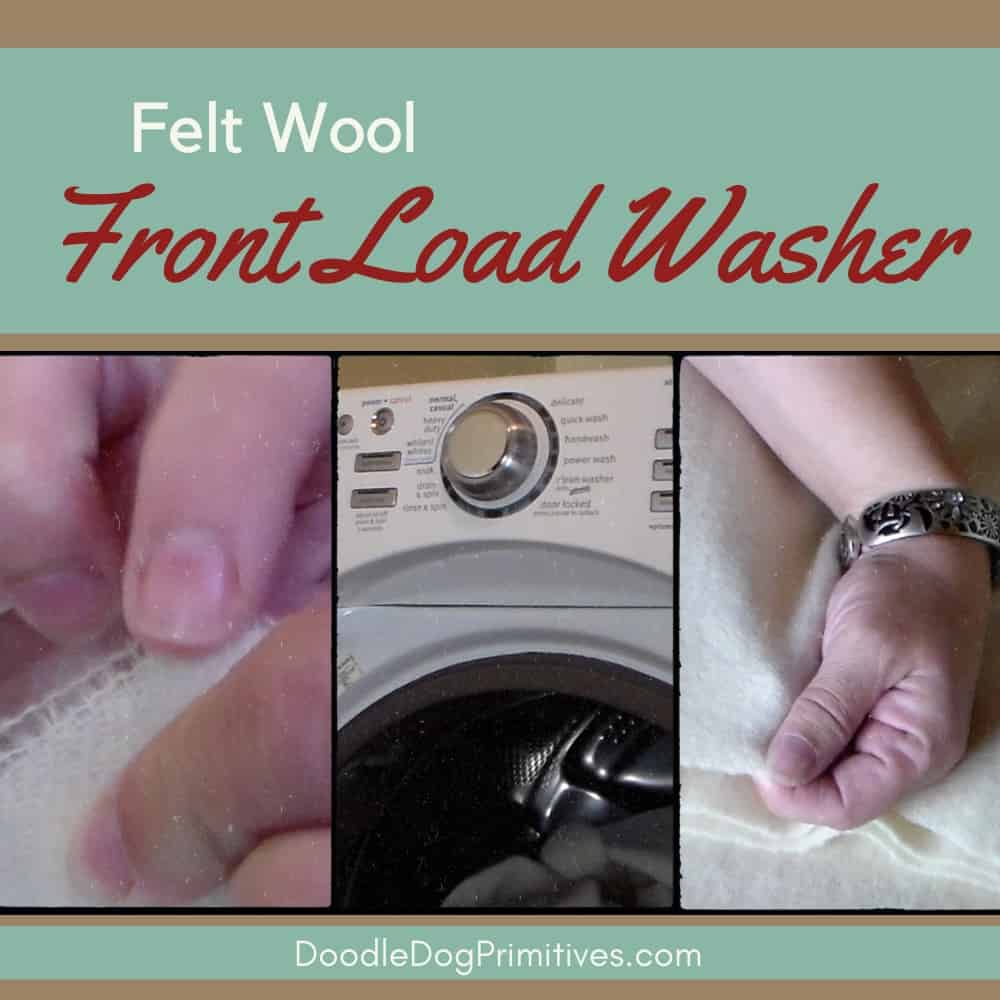 Today, I am going to show you how I felt wool in a front load washing machine.
I use felted wool as backings for many of my punch needle bowl fillers
and Christmas ornaments.
It is the perfect backing because it doesn't ravel
and you don't have to turn it under like you would a piece of cotton.
I also use felted wool in my rug hooking patterns
and wool appliqué projects.
Wool Before Felting: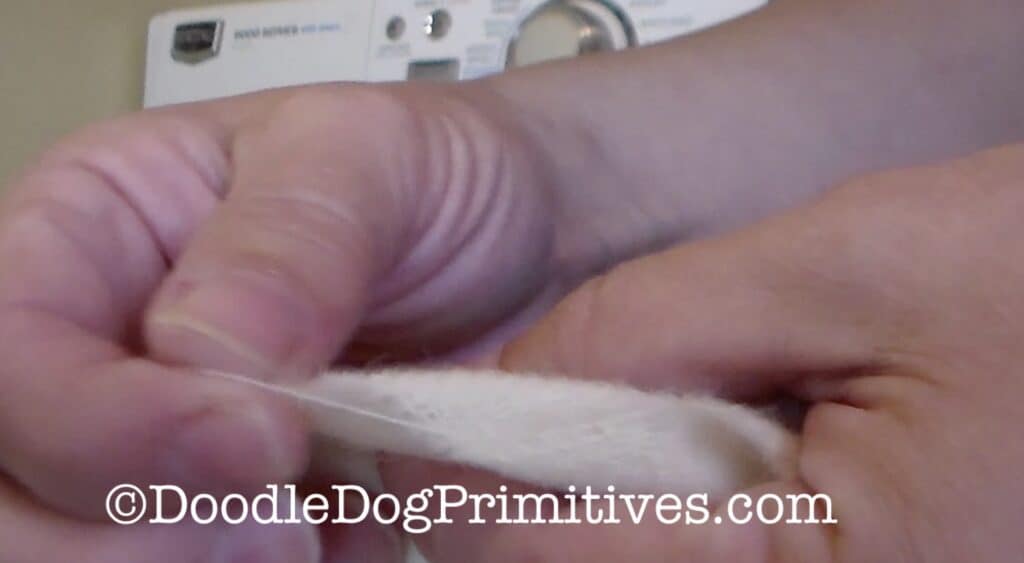 Before felting the wool, the woven wool fibers
can easily be separated along the edges,
which can cause raveling and look unsightly in your projects.
Watch the Video:
Load the Wool in the Front Load Washer:
Before washing the wool, cut it into pieces around one yard each or smaller.
It is much easier to deal with smaller pieces of wool.
You want the wool to have plenty of room to move around
in the washing machine so don't over-fill the washer.
I usually put five or six pieces of wool in the washer at a time.
Unfold each piece of wool to open it
all the way up before putting it in the washer.

Add an Agitator to the Washing Machine:
Since the front load washing machine doesn't have an agitator,
you have to add something to agitate the wool as it is washed.
Some people use jeans but I have found the blue denim
can bleed some of its color onto the wools.
I don't want to alter the color of my beautiful wools (not yet anyway)
so I add three tennis balls to the wash.
Add some laundry detergent
and wash on a heavy duty cycle with hot water.
Check the edges of the Wool:
After the wash cycle is finished,
take out the wool fabric and check the edges
to make sure the fibers no longer come apart.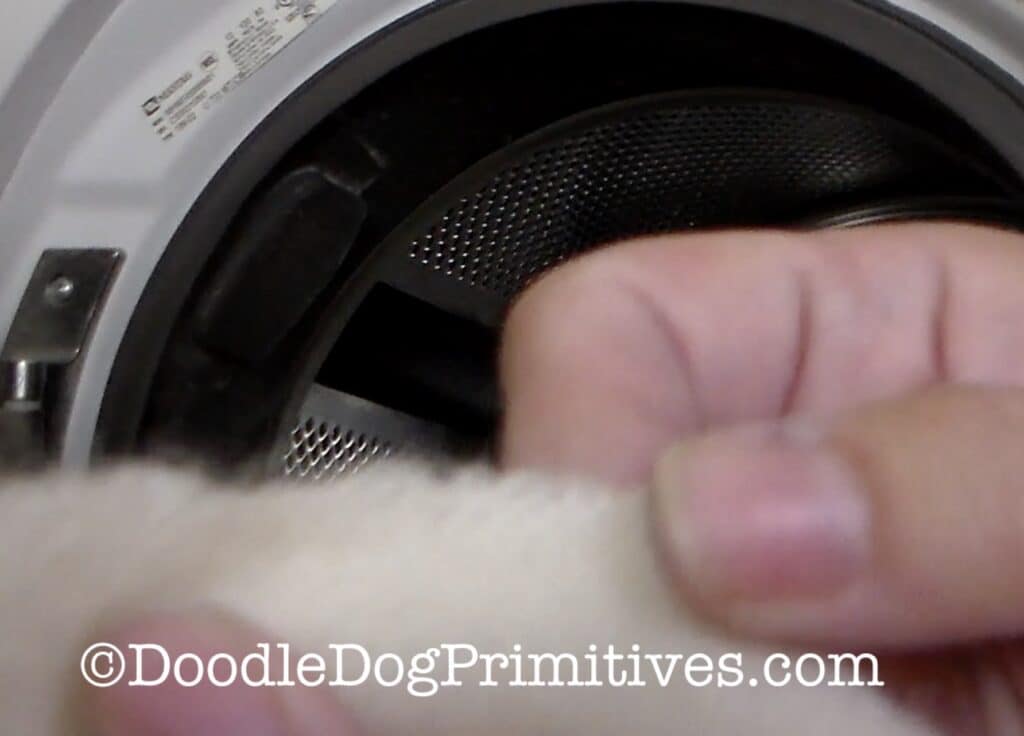 If the wool fibers still separate easily,
repeat the washing cycle.
I don't usually have to repeat the wash cycle, but it is sometimes necessary.
Dry the Wool:
Put the wool pieces into the dryer without the tennis balls.
I do use my crocheted dryer balls in the dryer with the wool,
but it you don't have any dryer balls, that's ok.
Dry the wool on high heat and make sure to clean out your lint filter.
This creates a lot of lint!
Felted Wool:
Once the wool is dry, it is now very much like felt.
You can cut it in any shape you would like
without having to worry about unsightly fibers unraveling.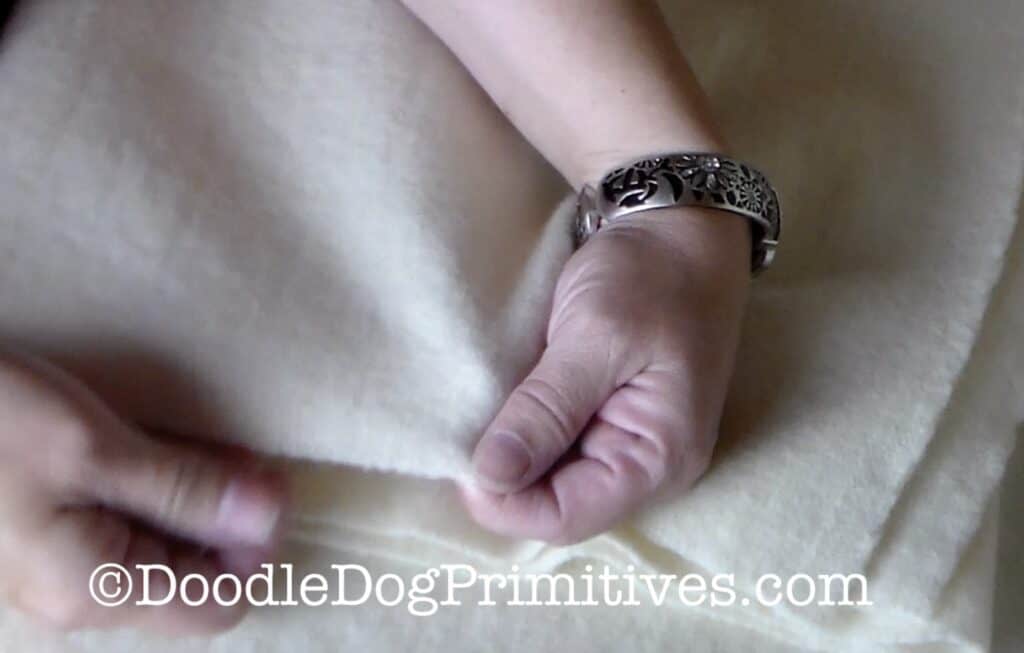 I hope you enjoyed learning how I felt wool in a front load washing machine.
Blessings~
Amy