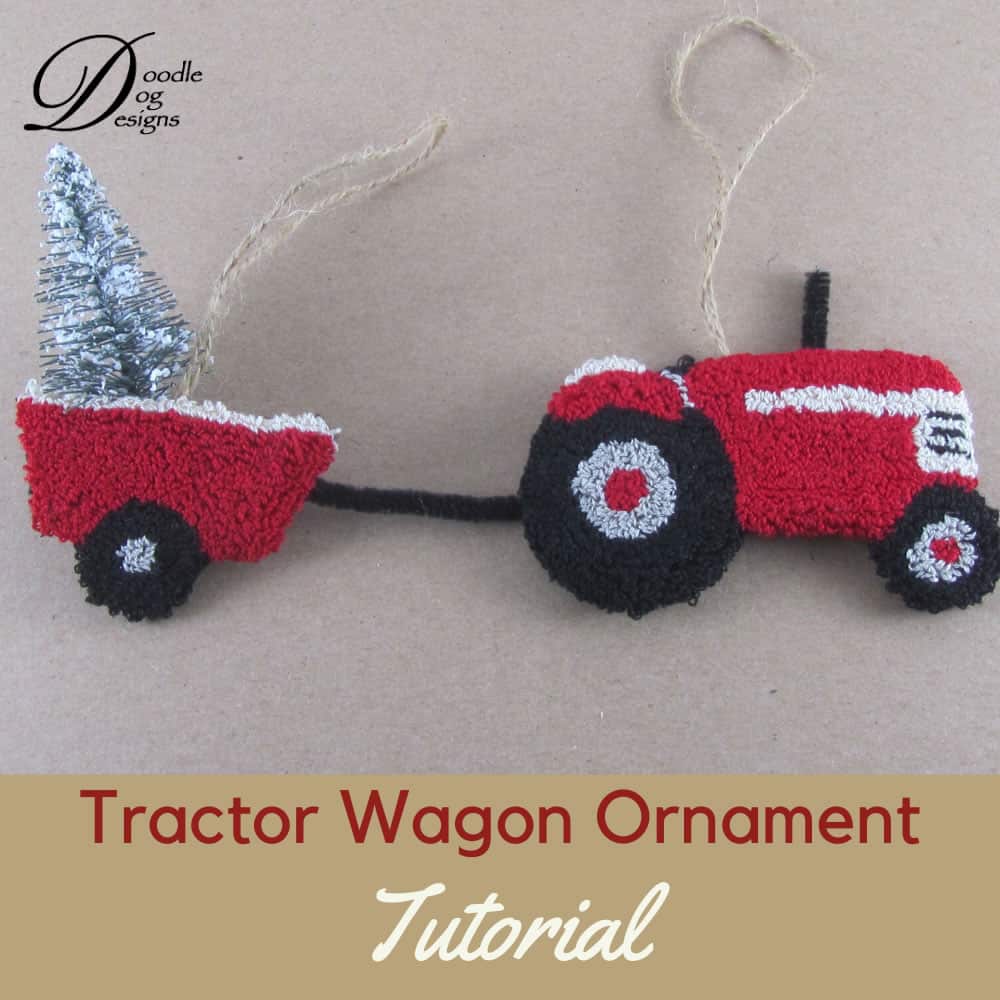 I finished this punch needle tractor wagon ornament a little late for Christmas, but I still have a few more days to enjoy it before I take down the trees.
I used this free punch needle pattern for the wagon that is available in my free pattern library.
It coordinates with this tractor punch needle pattern, which comes with instructions to punch in either green or red.  
I just traced the wagon without the pumpkin in order to punch this tractor trailer.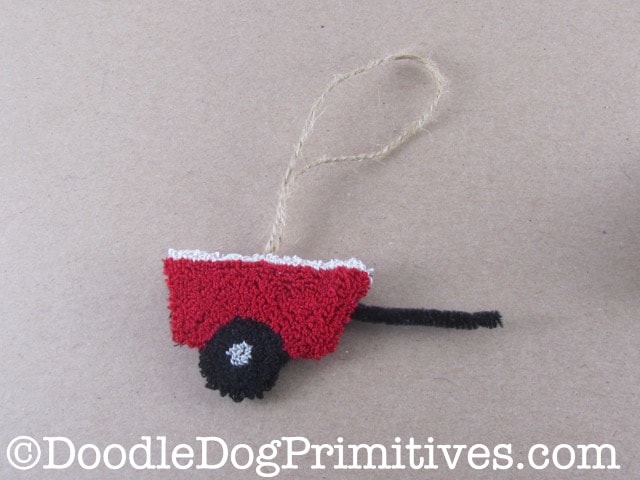 I finished the wagon using the same technique as I use for hand-sewn bowl fillers.  
Instead of stuffing, I added a thin cardboard cut slightly smaller than the wagon.  
This gives the wagon some stability so it isn't floppy.
I added a thin jute cording for a hanger and a pipe cleaner for the wagon tongue.
I found a Christmas tree about the right size, but it had too many lower branches.  
So, I just started plucking them out one by one.
You can do this with tweezers or needle nose pliers  or if they are loose enough, just use your fingers!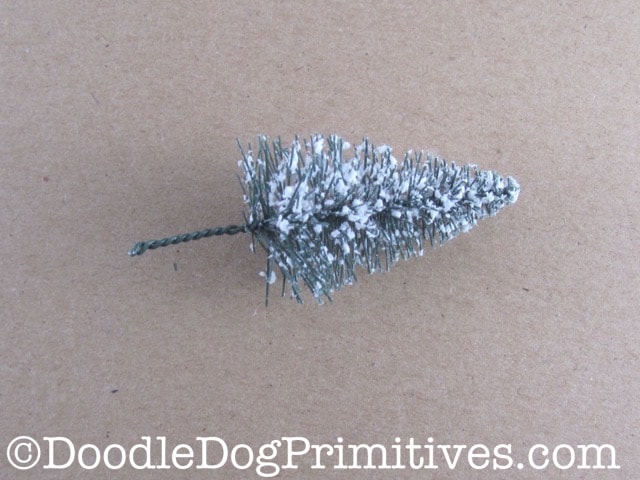 Then, I made a small hole and poked the tree into the wool backing.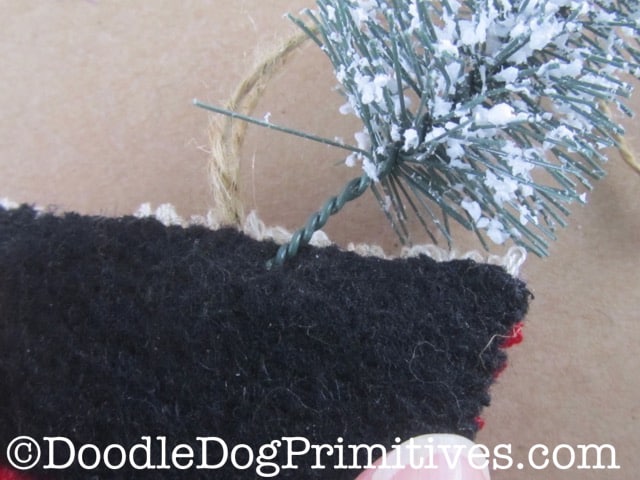 and angled it towards the back of the trailer.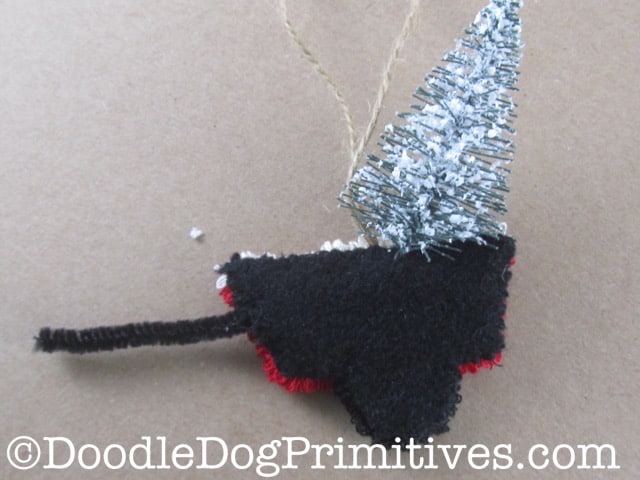 The punch needle tractor wagon is all ready to hang on the tree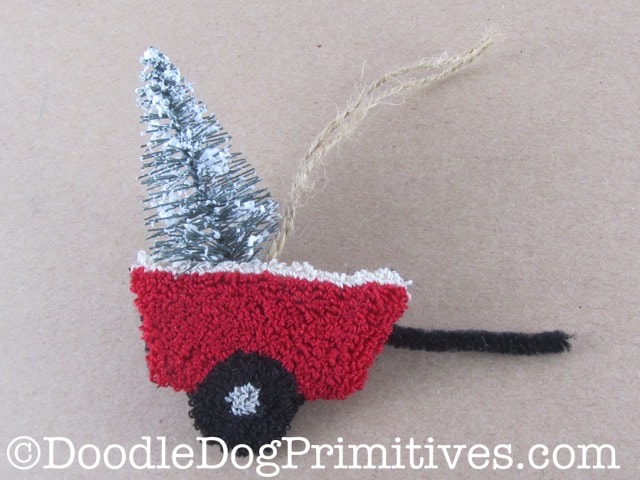 next to the red tractor!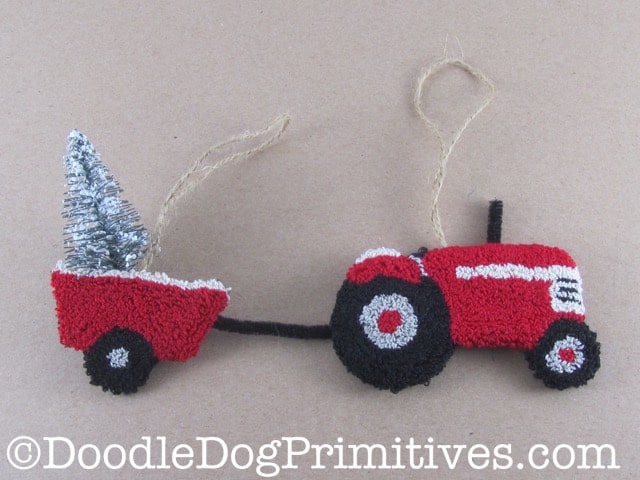 Blessings~
Amy