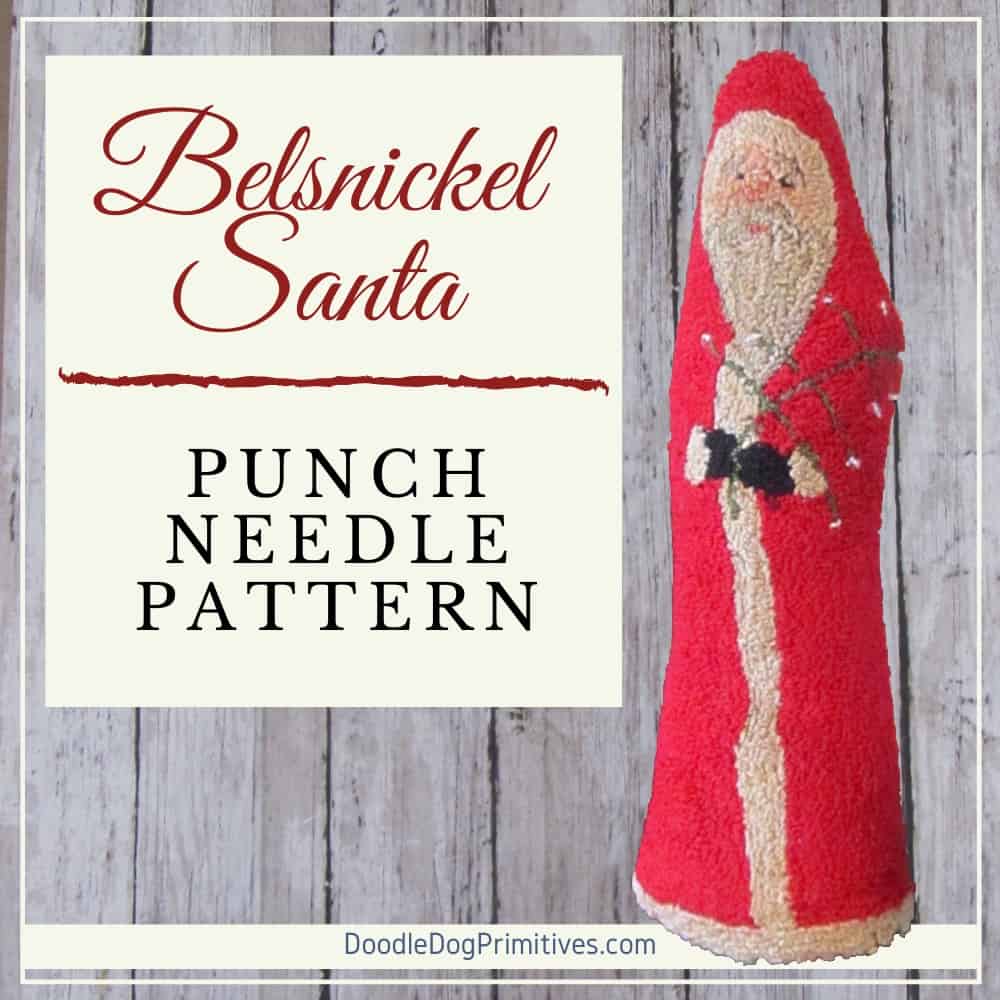 I listed this Belsnickel Santa Punch Needle Pattern in my Etsy shop.
The punch needle Santa has been inspired by antique Belsnickel Santas.
The Santa has been designed to stand alone so you can easily display him this Christmas.
Belsnickel Santa Punch Needle Pattern: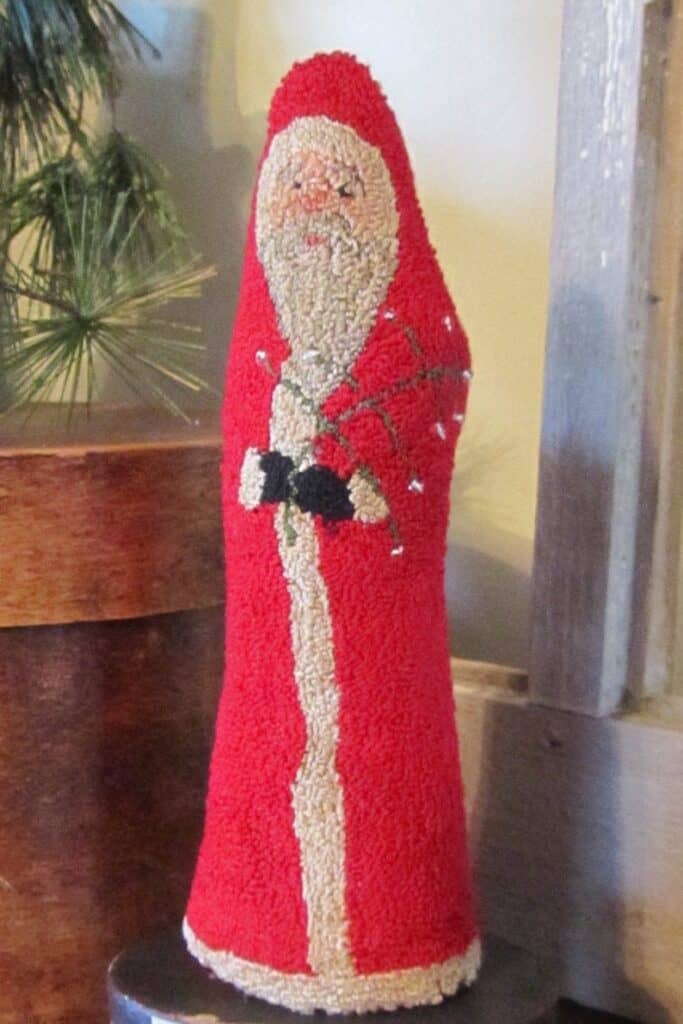 This Santa has been punched using three strands of DMC embroidery floss.
The finished Santa measures about seven inches tall.
Santa is holding a pencil Christmas tree that has been embellished with beads.
The sample Santa has been dyed with coffee to give it an aged look.
Santa's backing and bottom are made of felted wool.
The punch needle pattern includes complete finishing instructions
so you can easily create your own heirloom Christmas project.
Get the Punch Needle Pattern:
If you want to get started punching right away, you can choose the instant downloadable pattern.
The digital pattern comes in a pdf file format.
Get the digital punch needle e-pattern.
You can also choose a mailed paper pattern or punch needle kit.
The punch needle kit comes with the reusable pattern, quality weavers cloth,
felted wool for the backing and bottom, DMC embroidery floss, and beads.
Get the Santa punch needle kit.