Recently, while watching it snow yet again, I needed to punch something cheerful to remind me that spring will eventually come. So I created these needle punch flowers.
I will share with you the pattern and how I made them.
Get the Needle Punch Flowers Pattern:
Click the square in the top right of the pattern to open it in a new window to print.  
Punch with the colors indicated in the pattern
or your favorite flower colors.
Finish the Flowers:
Trim close to the punched edge.
Press under and baste in place.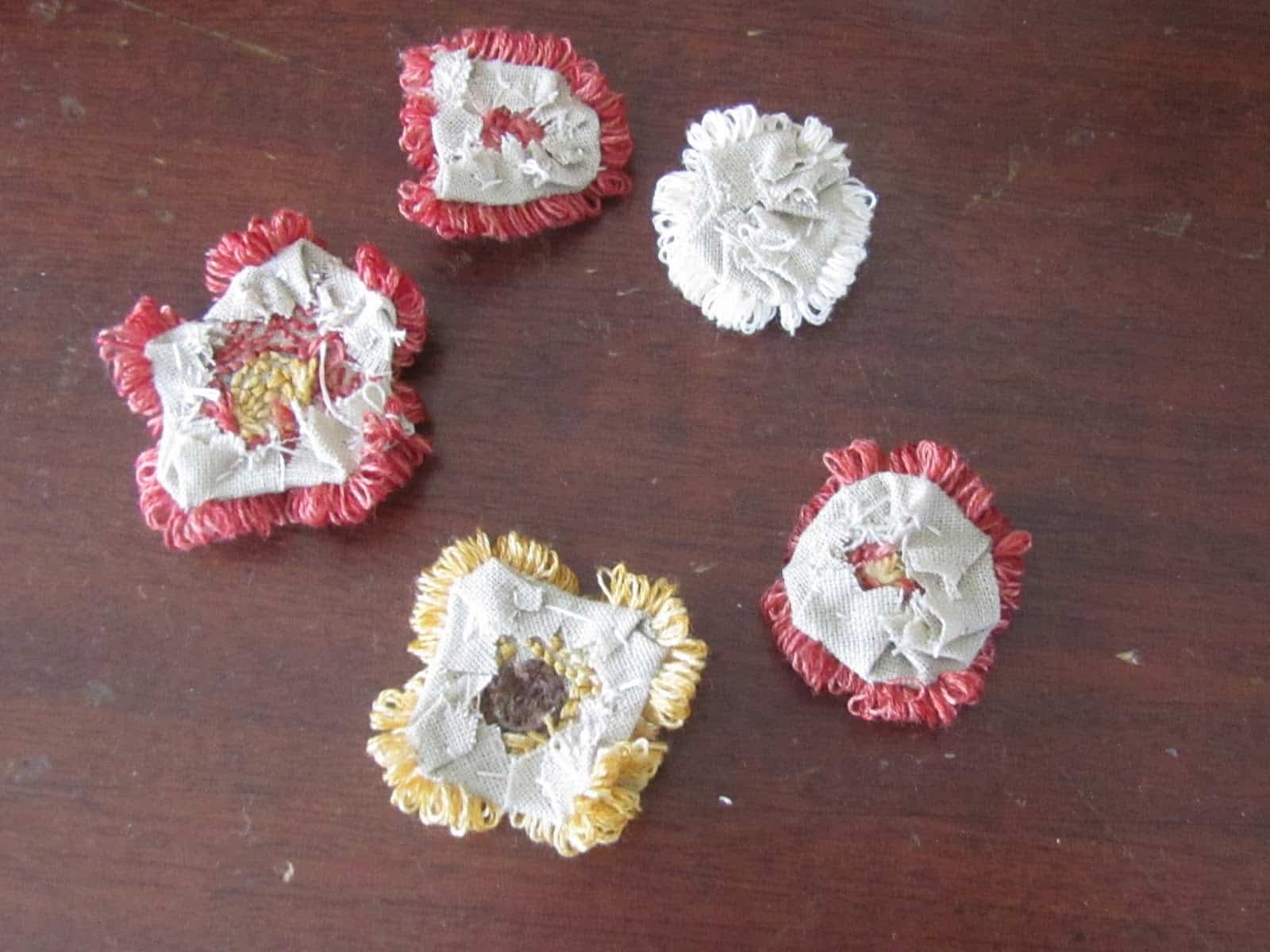 Take a piece of floral wire double your desired stem length and fold it in half.
Twist it together, leaving a loop at the top.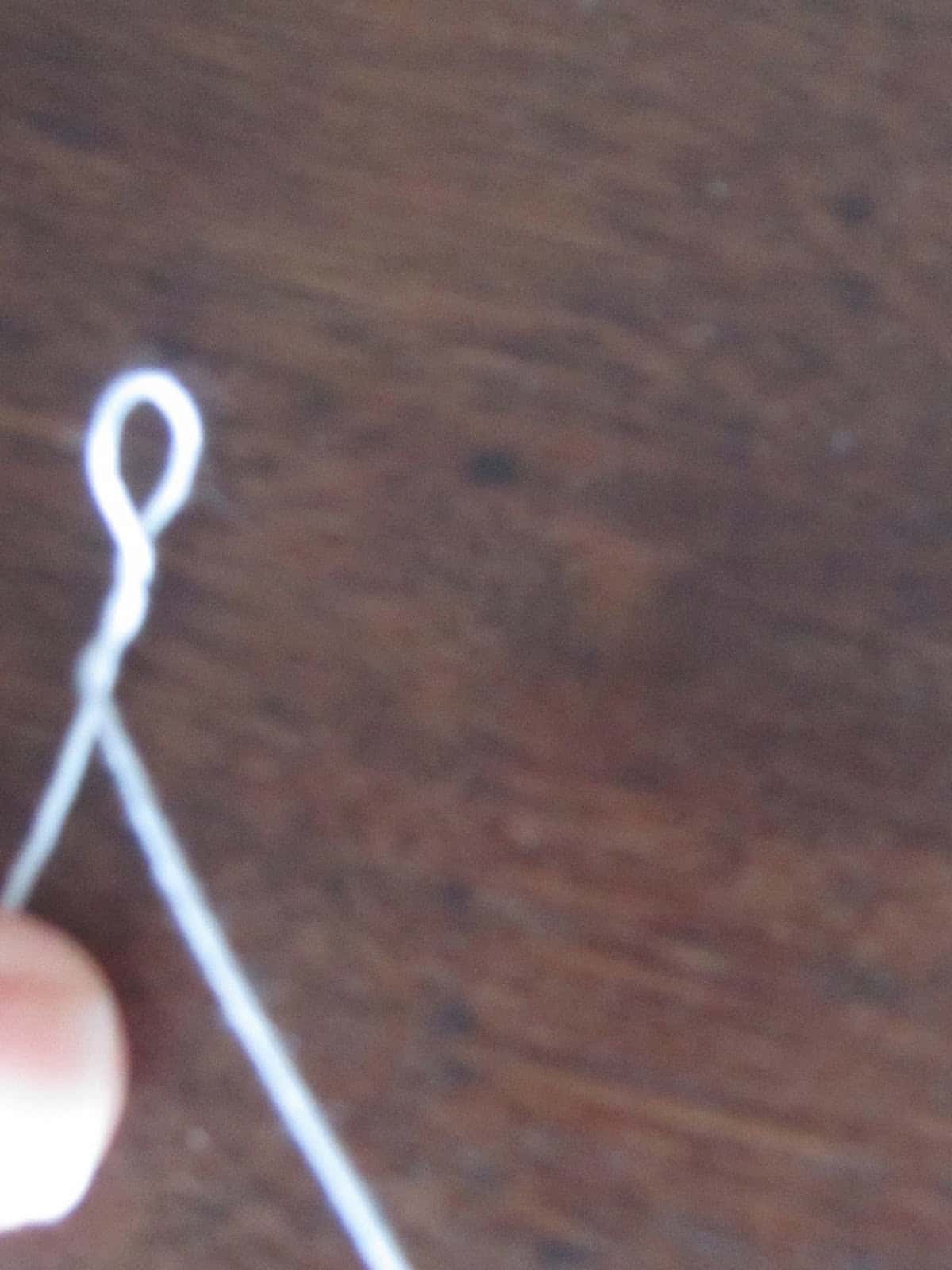 Sew the loop to the backside of your punched flower.
Cut flowers backing pieces out of felted wool.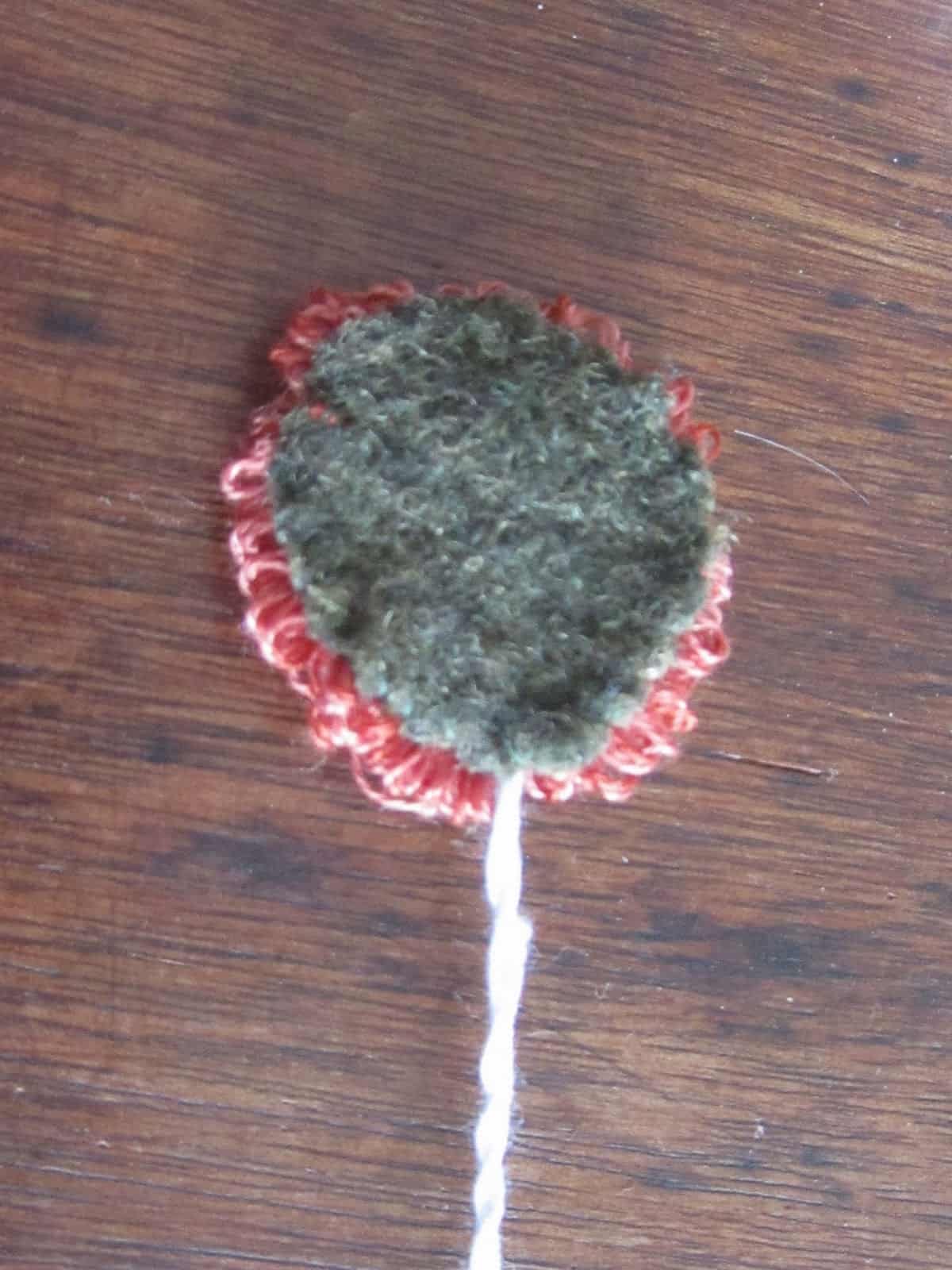 Arrange your flowers in your jar or vase.
I added some buttons to hold the flowers just where I wanted them.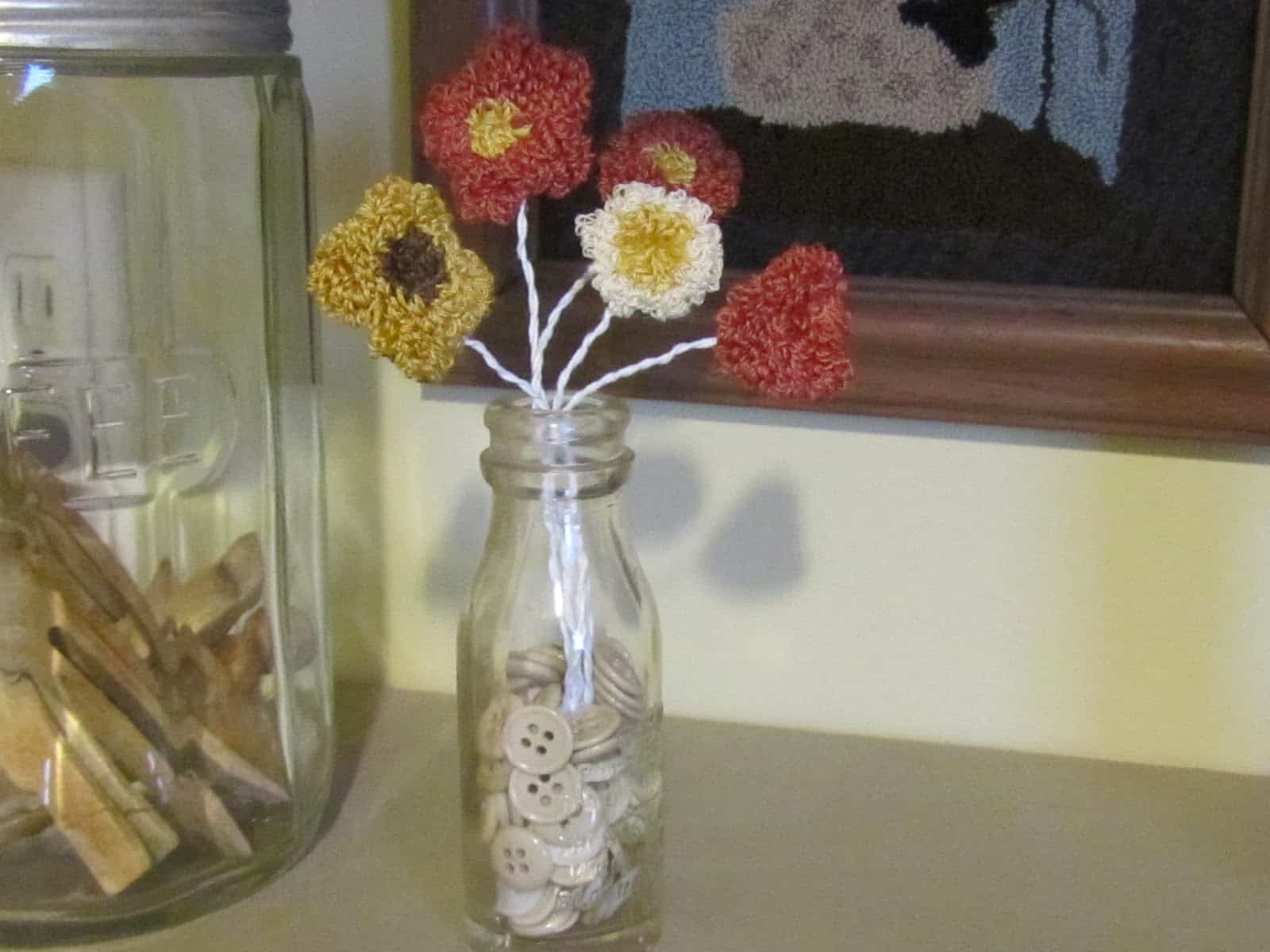 Enjoy the flowers of springtime all year round!
Feel free to use this punch needle pattern,
but please give me credit by linking back to this page.
Blessings –
Amy