This sweet nesting blue bird pin cushion will make the perfect addition to your sewing area!
The punch needle pattern includes instructions for making both the 3D bird and the cotton nest.
You could also use the punched blue bird as a make-do, bowl filler, or ornament.
Nesting Blue Bird Punch Needle Pattern: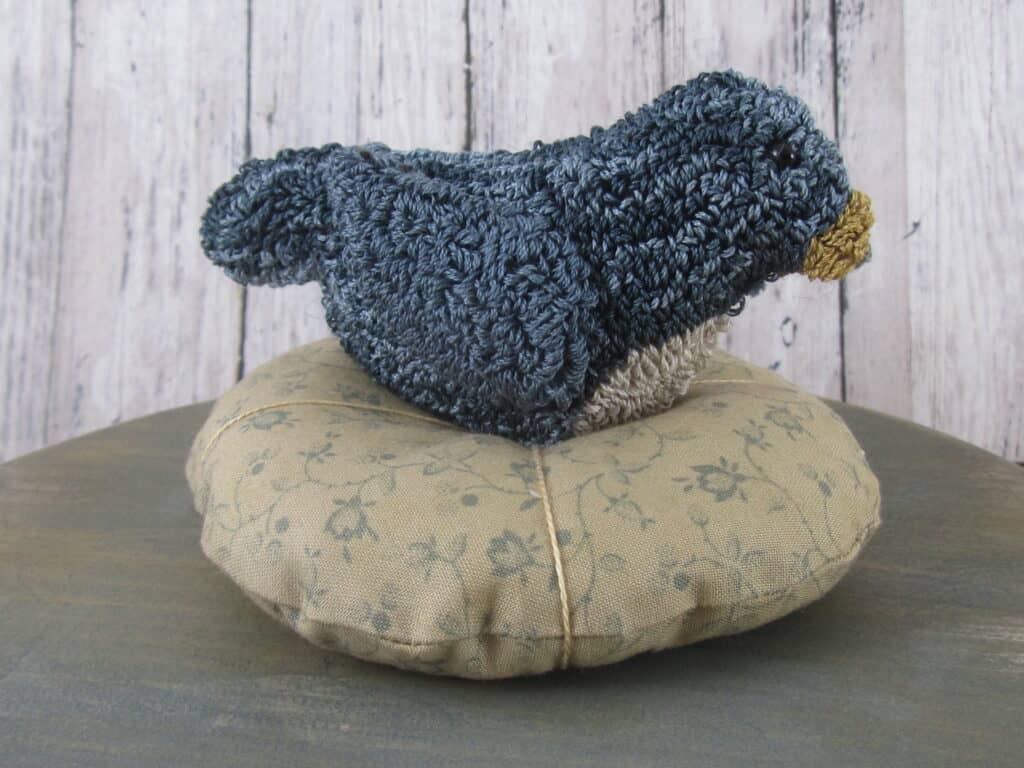 The blue bird was punched using 3 strands of both Valdani and DMC embroidery flosses.
The punched bird measures about four and a fourth inches long and about one and a half inches tall.
It has been finished with a 3D wing that is loose at the tip and a bead eye.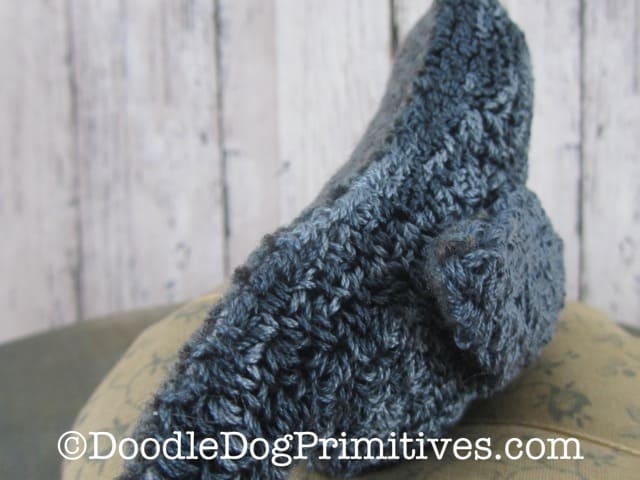 Felted wool has been used for the back of the bird and the wing.
The bird's snug nest that can double as a pin cushion has been made from a cotton quilting fabric.
Note: Putting pins in the punched part of the bird could lead to snags in the loops.
For best results, use only the nest as a pin cushion.
Get the Punch Needle Pattern:
You can choose a digital punch needle pattern or mailed pattern.
The mailed pattern is available as a paper pattern, a pattern with weavers cloth, or a punch needle kit.
The punch needle kit includes the paper pattern, weavers cloth, DMC floss, Valdani floss, felted wool, a bead for the eye.
Since so many of us crafters have a stash of fabrics, the punch needle kit does NOT include the quilting cotton or the pearl cotton thread for the nest.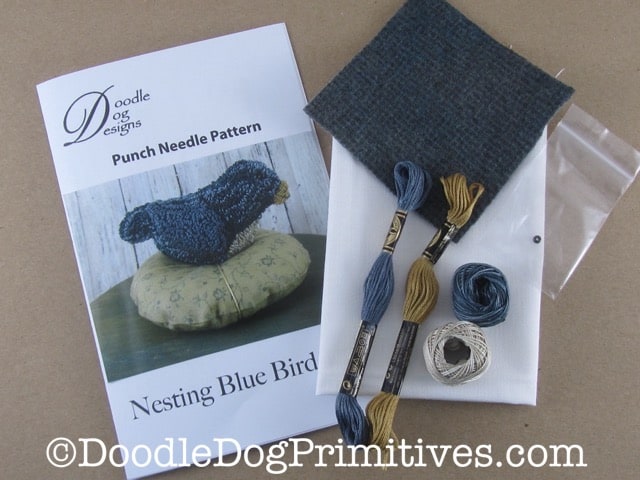 If you prefer to get started right away, you can choose a digital punch needle pattern.
The e-pattern will be available to be downloaded instantly as a pdf file format.
Get the instant access digital punch needle pattern.