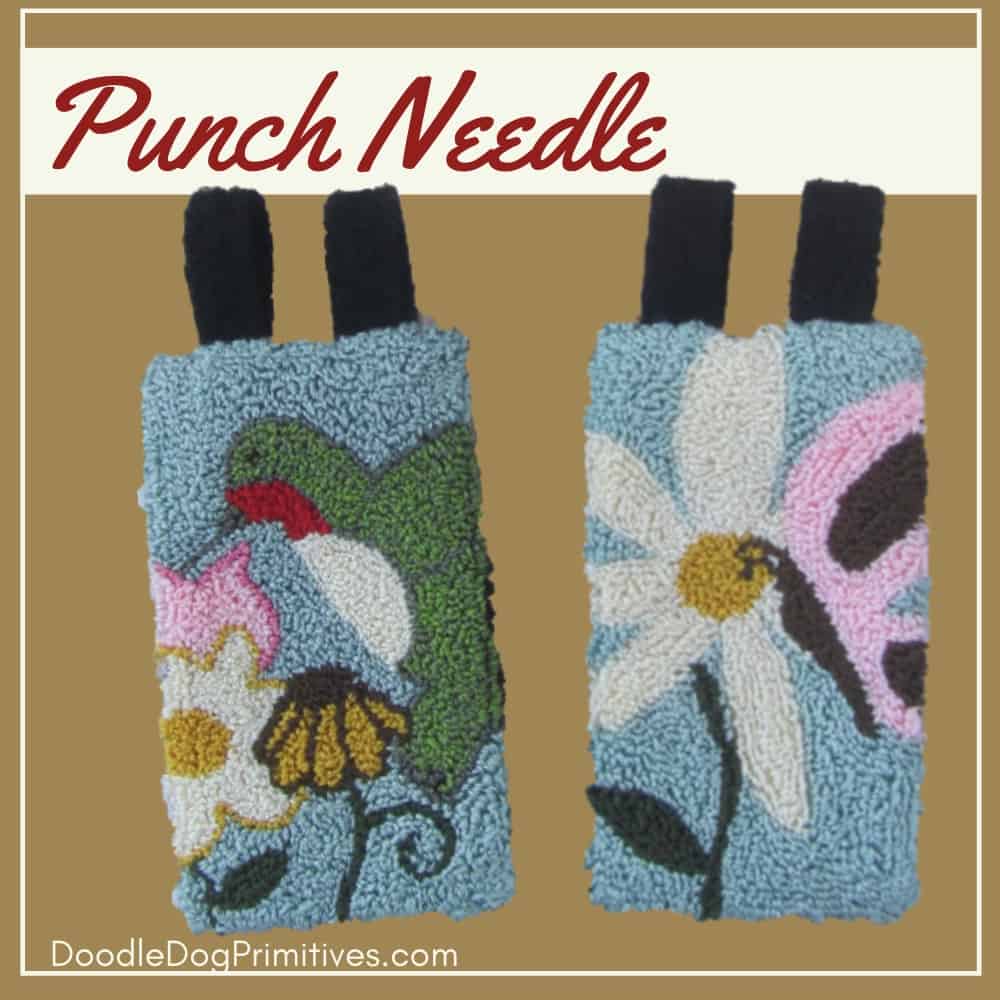 I have finished the May & June Punch Needle Banners pattern.
These are the last two banners in my year of banners series.
Here's the whole year of banners – one for each month.
July & August – Crow & Sheep with Sunflower
September & October – Squirrel & Spooky Cat
November & December – Turkey & Santa
January & February – Snowman & Swans
March & April – Stacked farm animals & Bunny
May & June Banners Pattern:
In the May banner, a butterfly is fluttering past a daisy in the pasture.
The June banner features a hummingbird hovering
over a garden of flowers and having a little sip.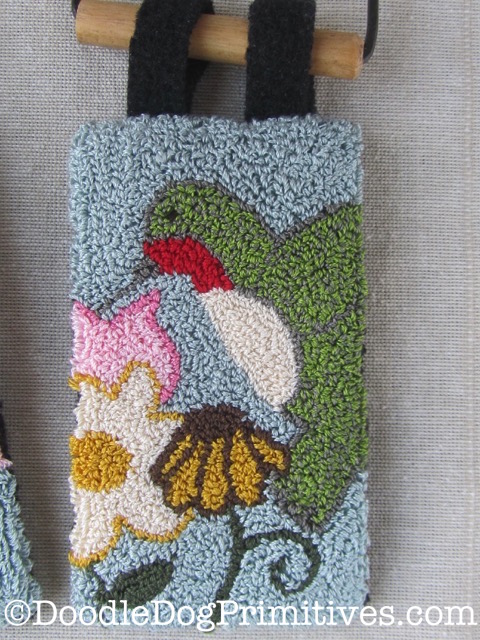 The spring banners can hang on a small hanger or a large skeleton key.
Both measure about four and a half inches tall
and about two and a half inches wide.
They have been punched using three strands of DMC embroidery floss.
Get the Banner Pattern:
The May & June punch needle banners pattern
is available in my Etsy shop as digital, instant download pattern.
The digital pattern comes in a convenient pdf file format.
It is also available as a paper pattern or kit.
The punch needle kit comes with the reusable paper pattern,
weavers cloth, wool for the backing, a bead for the hummingbird's eye, DMC embroidery floss,
and an optional wire hanger.
Blessings~
Amy