I just released this new Punch Needle Summer Ditty Bag pattern.
It is for this mixed-media summer ditty bag.
Ditty Bag Punch Needle Pattern:
It has been punched on weavers cloth
that has been fused onto quilting cotton fabric.
The bee skep has been punched with Valdani Pearl Cotton #8.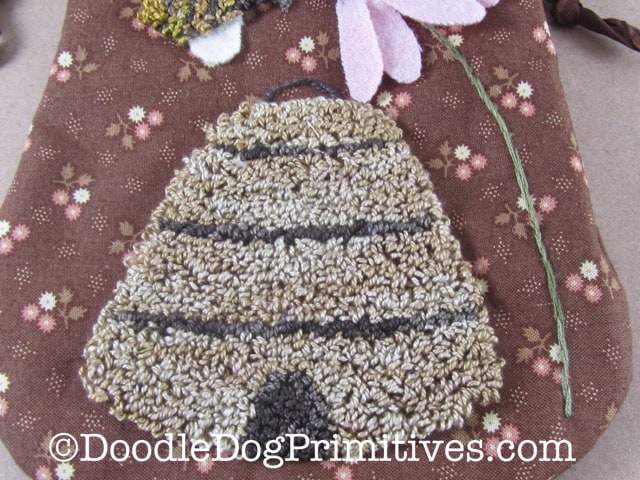 The bee's body and the flower's center have also been punched
with Valdani Pearl Cotton #8 using a 3-strand punch needle.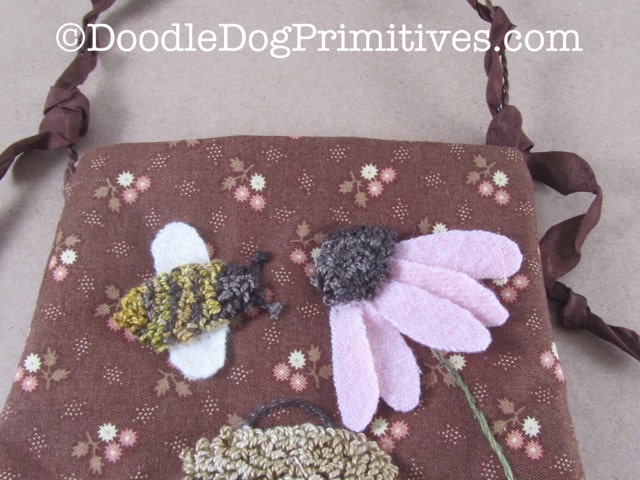 The flower petals and bee wings are made of felted wool.
The flower stem and bee antenna
have been stem-stitched with Valdani Pearl Cotton #8.
The pattern includes complete finishing instructions to make it into a hanging ditty bag.
The bag has been lined so you can use it to display some flowers or other summer decor.
To keep the hanger substantial, a wire is used for hanging
with a curly ribbon wrapped around the wire to make it more attractive.
Get the Punch Needle Summer Ditty Bag Pattern:
If you want to get started right away, this pattern is available as an instant downloadable pattern.
The summer ditty bag pattern is also available as a mailed paper pattern or pattern with weavers cloth.
Get the mailed punch needle pattern.
Blessings~
Amy
Be sure to Pin this for later!