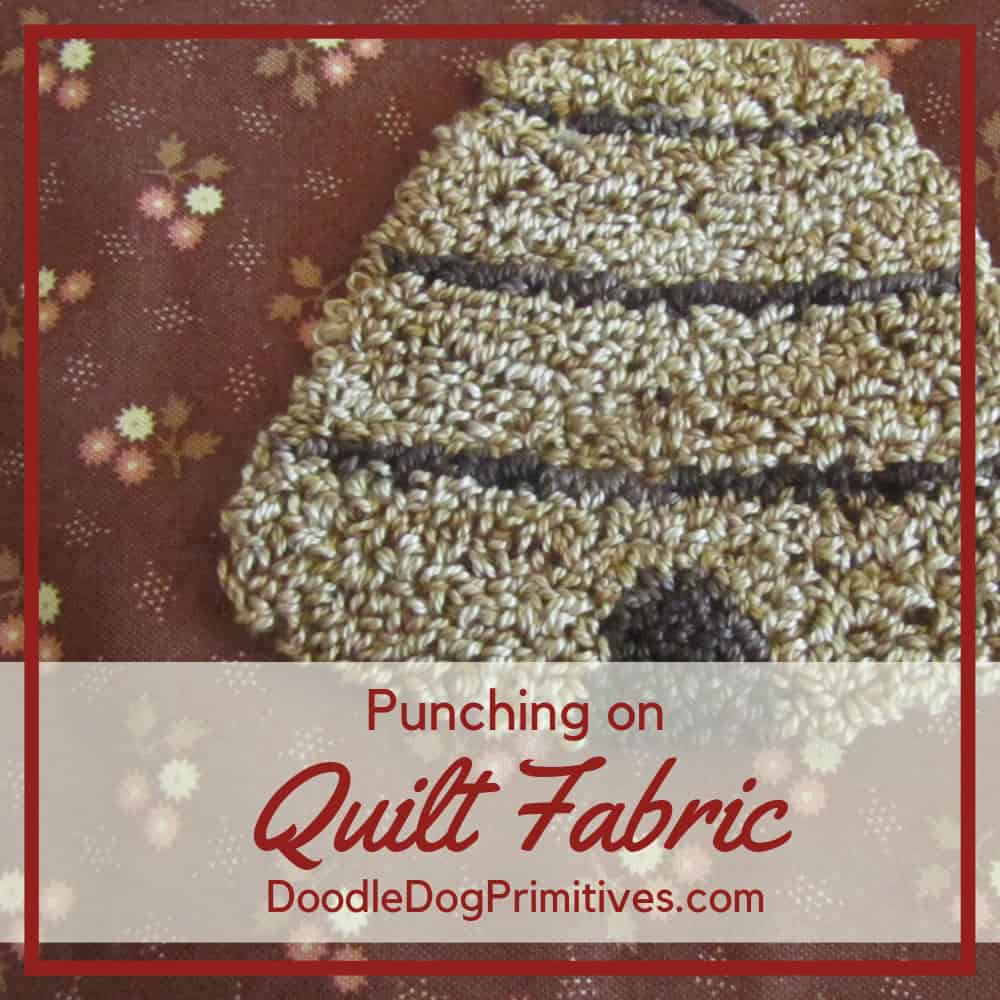 I will admit it: I find punching backgrounds in a punch needle project to be tedious.
I love punching the design of a pattern, just not the background.
This is why I usually design 3-dimensional bowl filler patterns
– no backgrounds to punch!
So, I decided to give punch needle on a quilting cotton fabric a try.
Supplies to Punch Needle on Quilting Cotton Fabric:
Cotton Quilting Fabric
Paper-backed Fusible Webbing (Such as Pellon 805 Wonder-Under)
Attach the Punch Needle Pattern to the Quilting Cotton:
Transfer the pattern, as normal onto your weavers cloth.
Following the manufacturer's instructions,
iron the fusible webbing to the back of the weavers cloth.
Remove the paper backing and position the weavers cloth
onto the wrong side of the cotton fabric.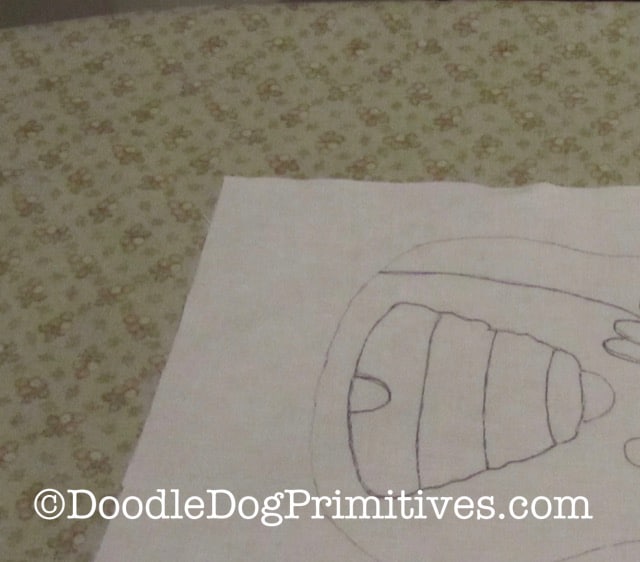 Following the manufacturer's instructions,
fuse the weavers cloth to the quilting cotton.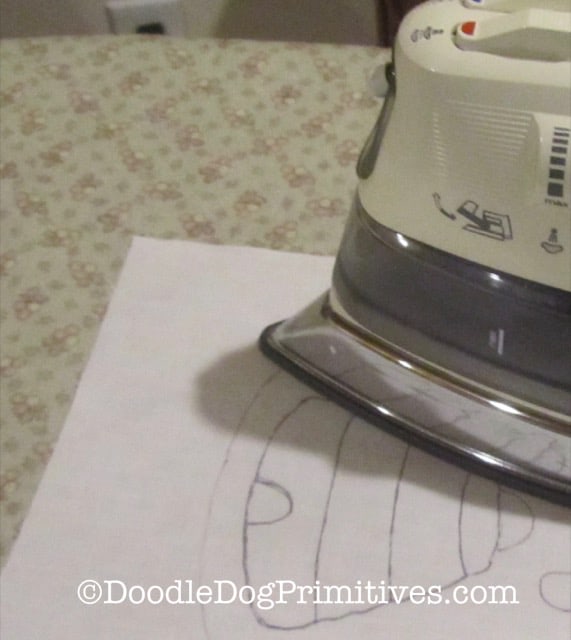 It is a good idea to press from both sides
to make sure you don't have any wrinkles.

Punch the Project:
Once you have the two fabrics fused together,
Place the fabrics into your hoop or punching frame
and punch as normal.
Since the punches have extra layers of fabric to go through,
you might punch with a slightly deeper gauge than you normally use.
It was a little harder than normal to punch through all of those layers,
but there is no need to punch a background!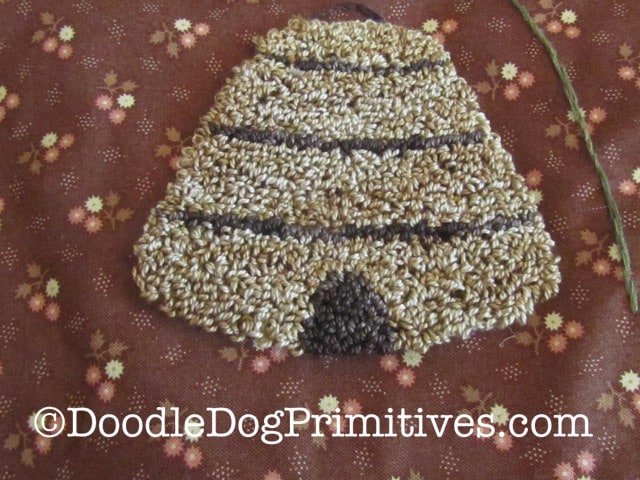 Here's the finished punched bee skep –
I added some embroidery
and will be adding some wool for a mixed-media ditty bag project.
Blessings~
Amy