Crafting can be expensive!
While creating punch needle projects
isn't as expensive as rug hooking or other primitive crafts,
buying all of that embroidery floss can still drain the budget.
With your 3 strand punch needle,
you can punch with 3 separated strands of embroidery floss
or a Pearl Cotton size 8.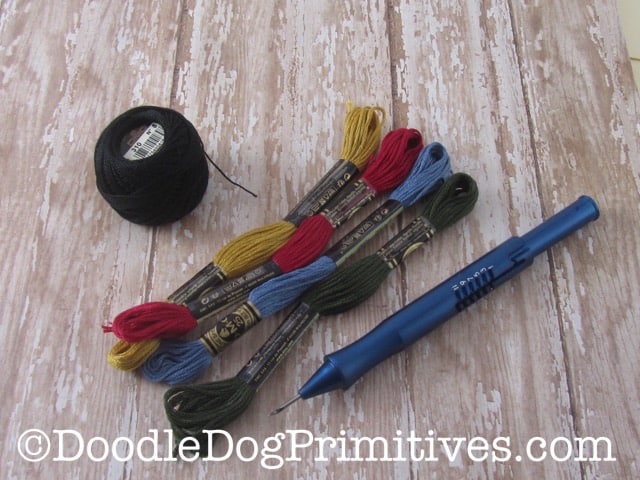 Punching with the Pearl Cotton will keep you
from having to thread the needle quite as often,
(Find out how to separate an entire skein at one time.)
but what about the price comparison between the two types of threads?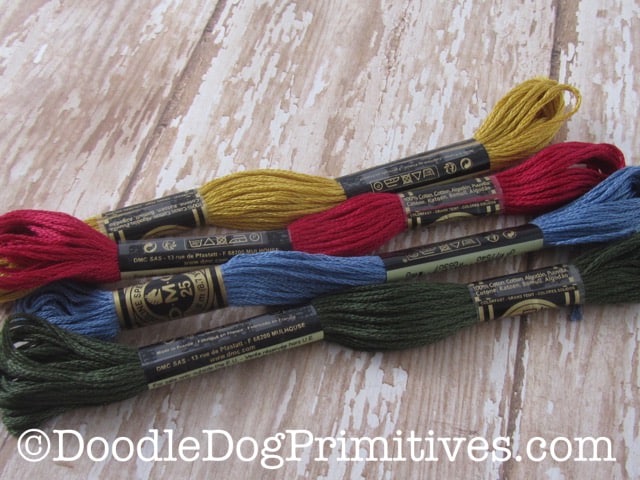 Punch Needle Thread Cost Comparison:
I found a price online today of 56 cents per skein
for the DMC 6 strand embroidery floss.
Each skein has 6 strands of 8.7 yards.
After separating the strands,
there are two 3-strand sections of 8.7 yards each
for a total of 17.4 yards.
This calculates out to 3.22 cents per yard.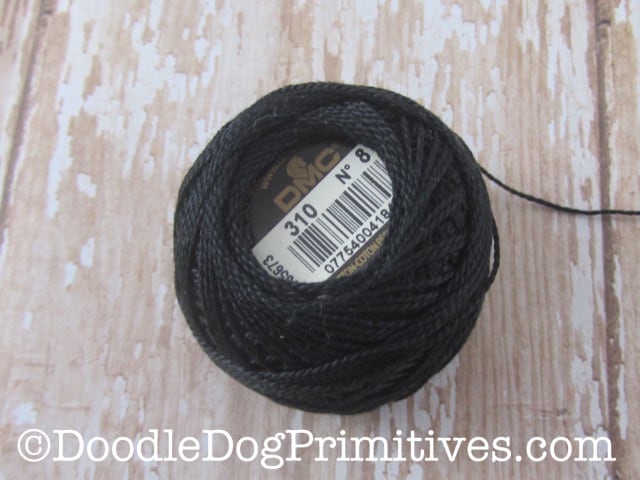 The price online for a spool of DMC Pearl Cotton #8 is $2.99.
Each spool has 87 yards.
This calculates out to 3.44 cents per yard.
Cost Comparison Chart:
| | | |
| --- | --- | --- |
| | DMC 6 strand Embroidery Floss | DMC Pearl Cotton #8 |
| Price | $0.56 | $2.99 |
| Yardage for 3 strand punching | 17.4 yards | 87 yards |
| Price per yard | 3.22 cents | 3.44 cents |
Wow! Financially, it really doesn't matter which one you punch with!
Of course, it wouldn't make sense to get the pearl cotton
if you are only going to use a small amount
of a particular color of thread.

Keep in mind though,
that there is a slight difference
in the way the two look when punched.
For me, I prefer the look of the 3-strands when punched
and will continue to use that for most projects.
Blessings~
Amy