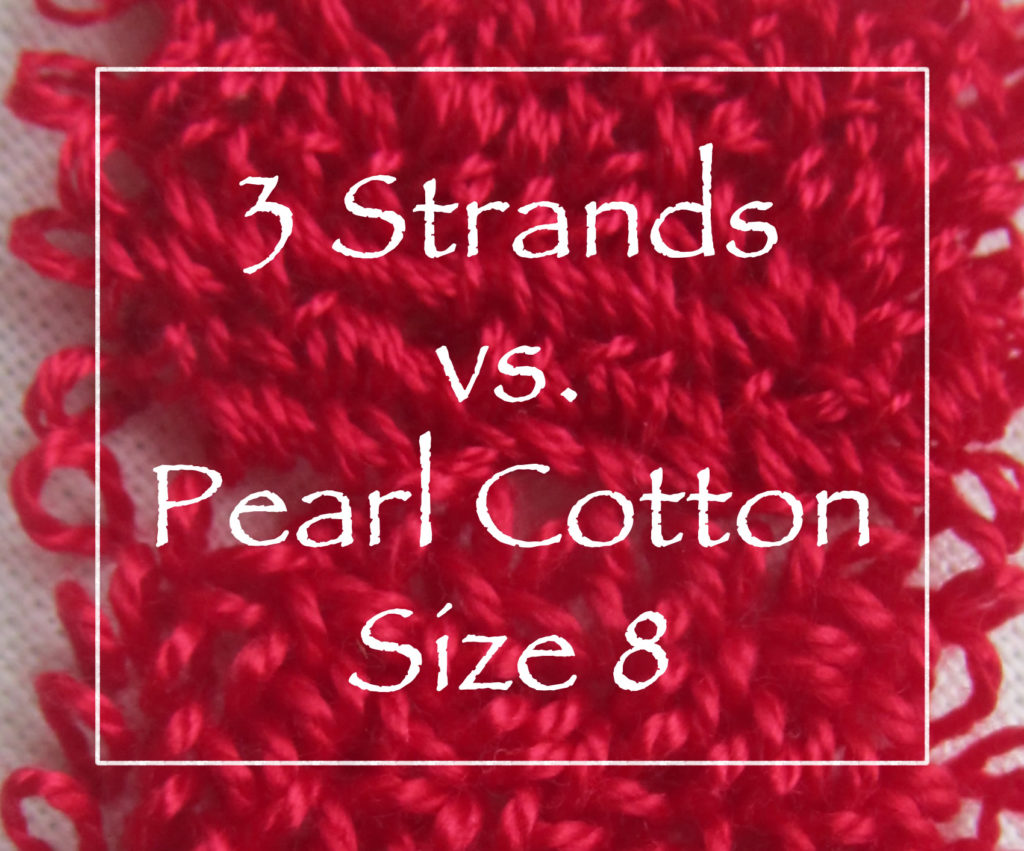 You know you can punch pearl cotton size 8 in your three strand punch needle, but should you?
What is the difference between punching with 3 strands and pearl cotton #8?
I took some DMC pearl cotton #8 and 3 strands of embroidery floss,
both in the same color (#321)
and punched a little to see the difference.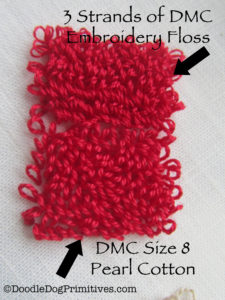 As you can see, not really a lot of difference.
The 3 strands of floss seem to separate out and fill in the holes a bit better.
(I was very careful to punch the two samples evenly.)

Next, I tried the same test with some Valdani floss, using a 3 strand ball and a #8 pearl cotton ball.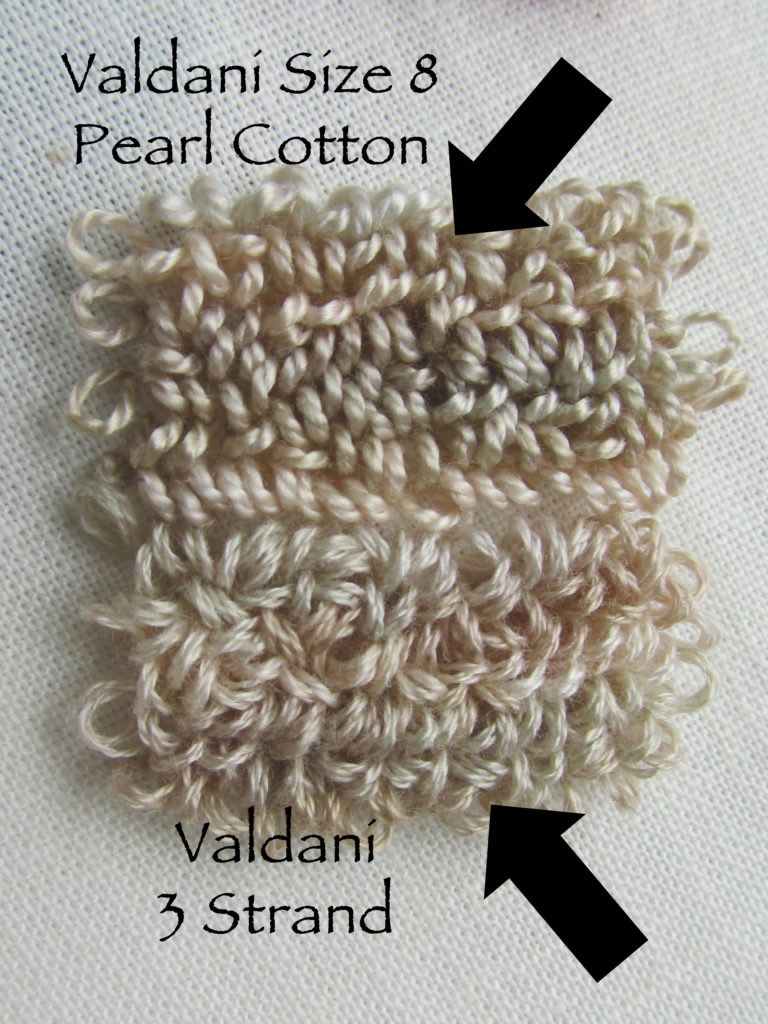 I think the difference shows up a little bit more with this variegated thread.
(P4 – Aged White Light)
Again, the 3 strands separated and filled in the holes better and gave a softer look.
I hope this helps you decide which type of floss you want to use in your next project!
Be sure to pin this discussion for later!
Blessings~
Amy