My punch needle patterns call for 3 strands of floss, but what else can you punch through your 3 strand punch needle?
I like to use a variety of threads in my 3 strand CTR punch needle.
What Fits in a 3 Strand Punch Needle:
Size 8 embroidery thread is a perfect size.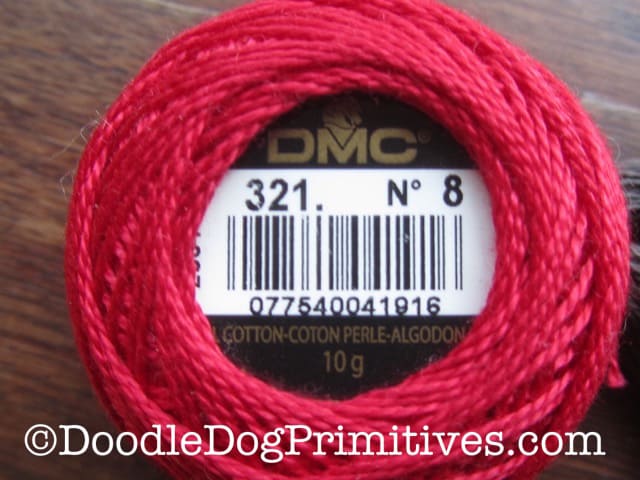 I like to use both DMC #8 Perle cotton for solid colors
and Valdani's #8, which comes in both variegated and solid colors.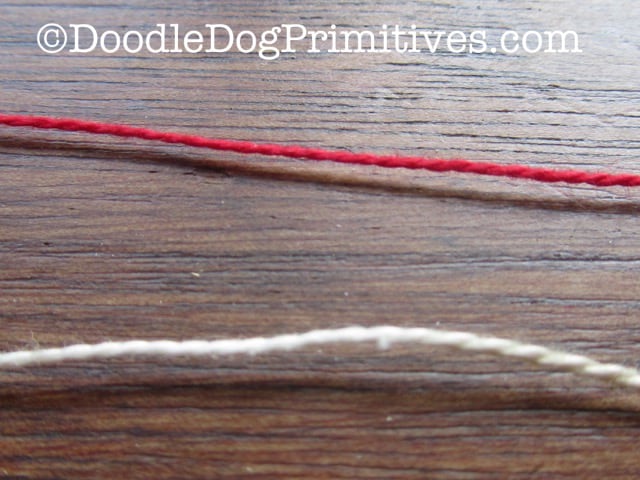 The #8 thread is not divisible, meaning you can't divide it up into thinner threads,
but that's ok because it is already the correct size for punching with your 3 strand needle!
I also use DMC 6 strand embroidery floss
which I separate in half into 3 strands of floss.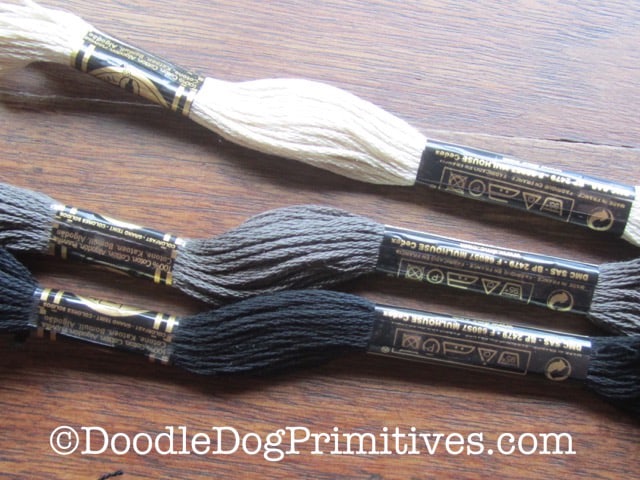 Valdani also has a 3 strand floss ball,
which I love because you don't have to re-thread your needle quite so often!
Both of these can be separated down into thinner threads if you desire.
They are literally separate strands of floss twisted together into one string.
This shows a comparison of the different flosses discussed.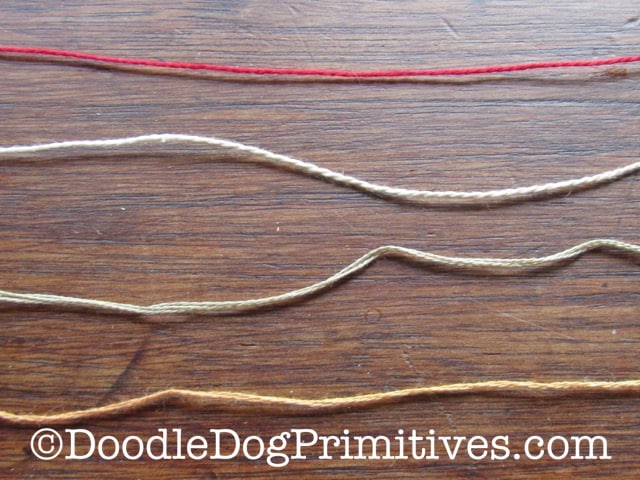 From top to bottom, DMC #8, Valdani #8, 3 Strands of DMC embroidery floss, 3 strand Valdani floss.
I hope this helps you when you are selecting threads for punching!
Learn more about selecting threads and color selections for punching in the Beginner's Guide to Punch Needle.
Blessings ~
Amy
Be sure to pin this for later!