It seems like everywhere I go these days, I see gnomes and other Scandinavian influenced decorator items. So I thought it would be fun to have a hooked rug gnome pillow!
This gnome pillow was hooked in a beautiful lavender color felted wool, but you could choose any color you like – he doesn't even have to be spring colors!
If you are a punch needle enthusiast and love gnomes, I also have a few gnome punch needle patterns you might like: Gnome for Christmas, Jolly Gnomes, and Thanksgiving Gnobbler.
Spring Gnome Hooked Pillow:
The gnome pillow was hooked with #8 strips (1/4″ wide). He stands about 11 inches tall and about 8 inches wide.
His nose has been made with a piece of light pink felted wool.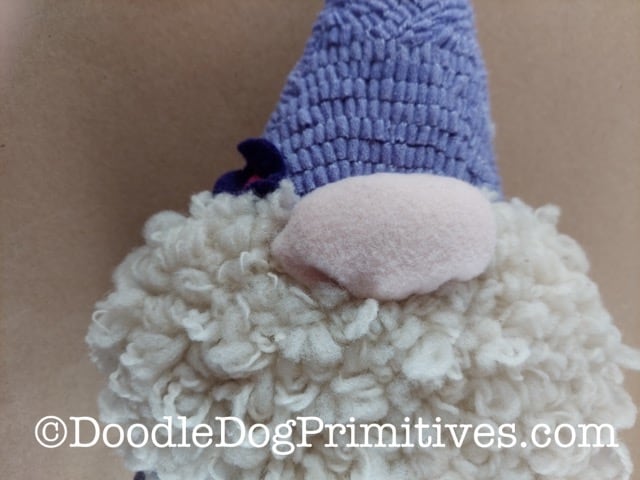 His beard has been hooked with natural colored wool yarn – hooked at different depths to give him a shaggy appearance.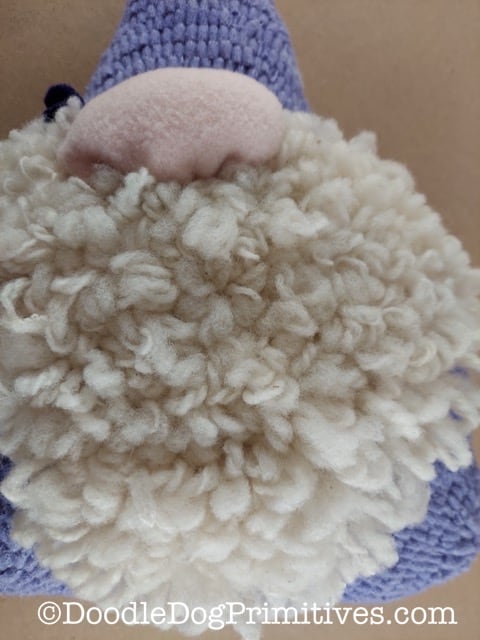 A pretty felted wool flower has been added to his hat.
Get the Hooked Rug Pattern:
The gnome hooked rug pillow pattern includes finishing instructions. You can choose an instant downloadable digital pattern in a pdf file format. A mailed paper pattern is also available.
You can find both patterns in my Etsy shop.