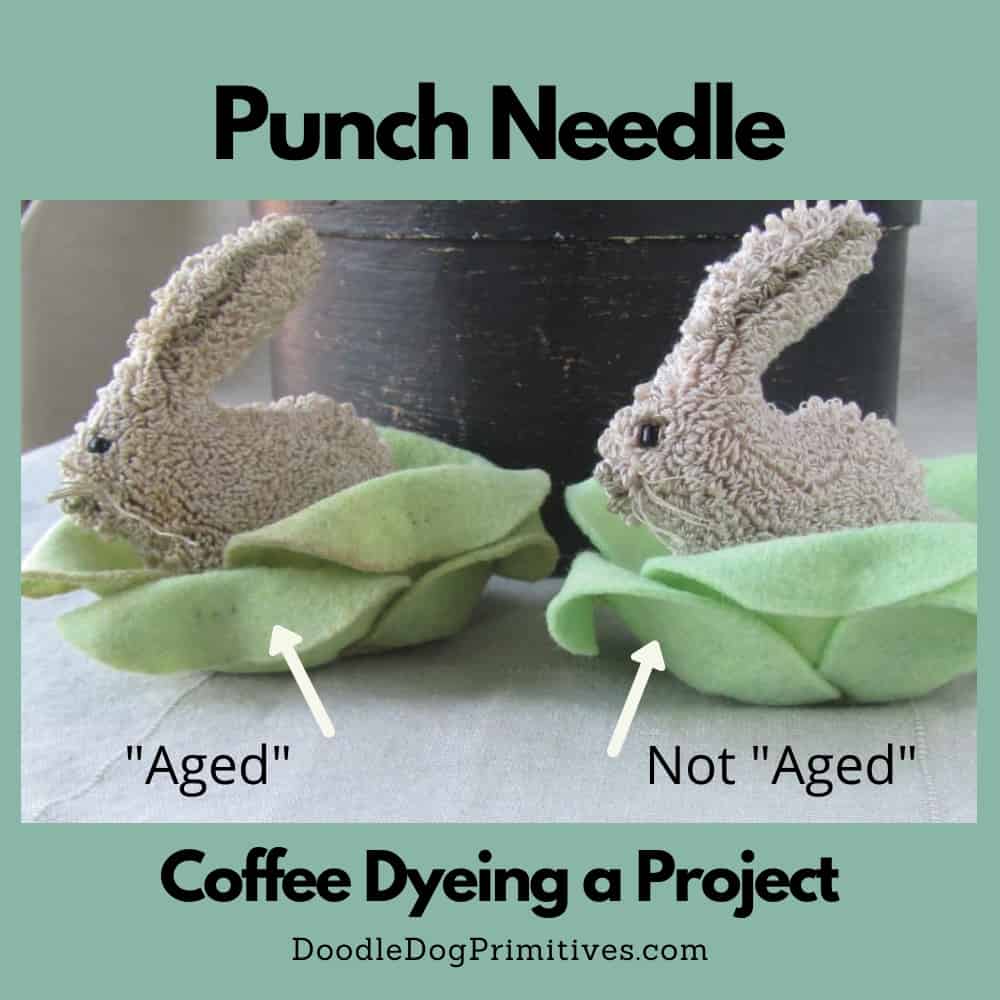 Here's one way to age a punch needle project.
Sometimes I like my punch needle projects to have a primitive look.
So I will age them with a coffee dye.
Supplies to Age Punch Needle:
Instant coffee, hot water, and all of the fabric parts of the project.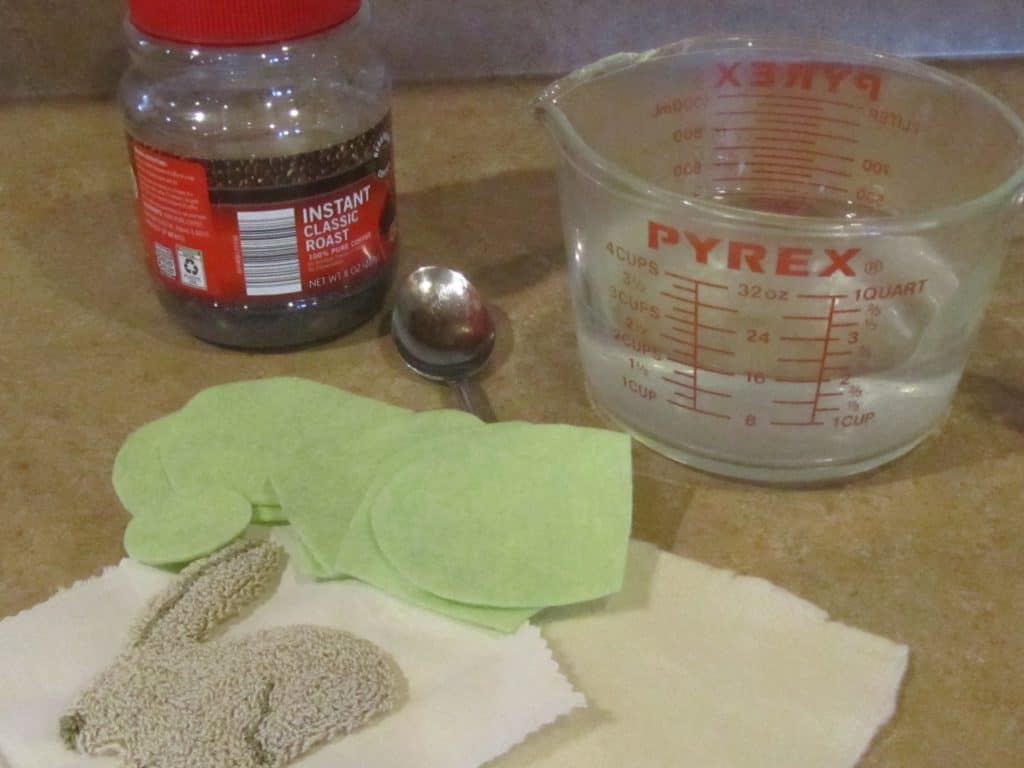 Dye the Punch Needle Project:
First, I soak all of the fabric in plain water.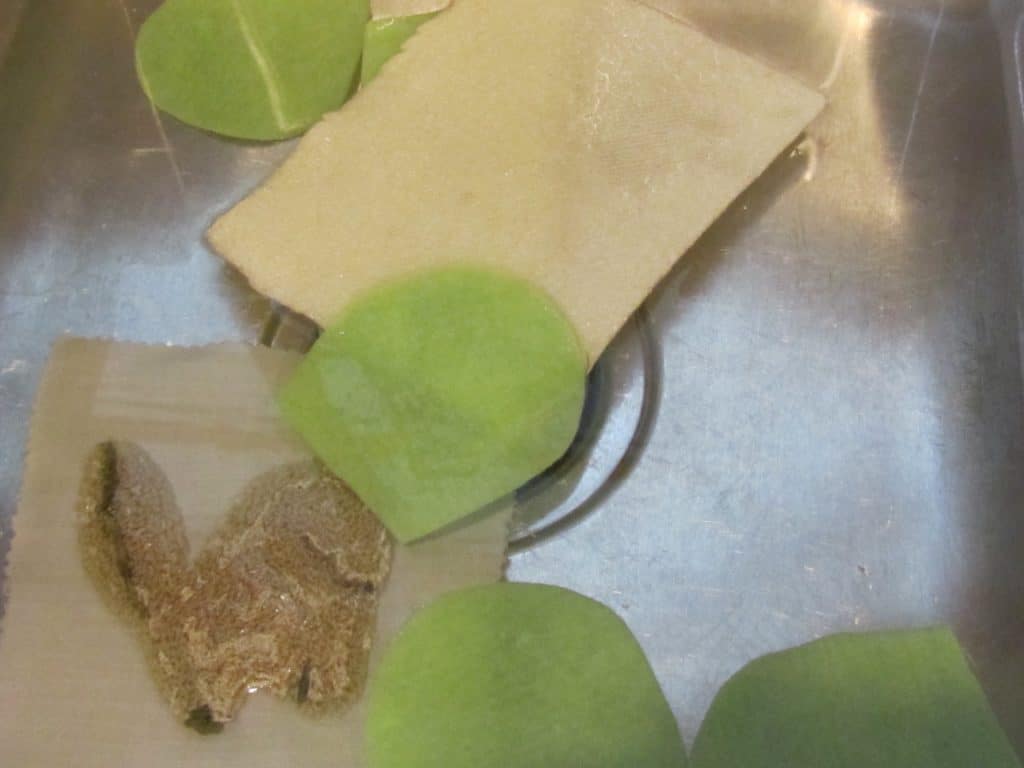 Then, I add all of the pieces to some instant coffee (dissolved in hot water).
Regular coffee or tea would also work to age the fabric.
They all give slightly different looks.
When I feel like they have soaked long enough,
I take the pieces out and wring out the extra coffee
and set them somewhere to dry.
I usually set them on top of my dryer.
If you leave them somewhat scrunched,
they will have "dirt" lines when you are finished
where the coffee settled in the folds of the fabric as it dried.
After they are dry, I press everything with my iron and a pressing cloth
and assemble the project as normal.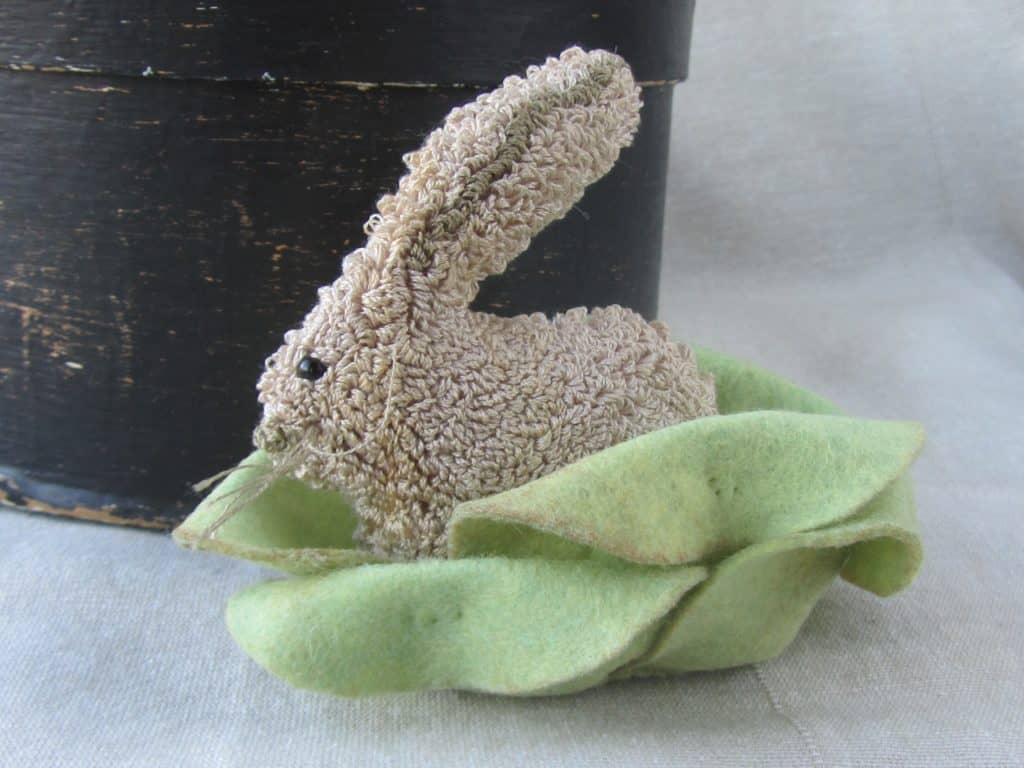 Here's the finished coffee dyed bunny.
Here's a comparison of dyed vs. natural.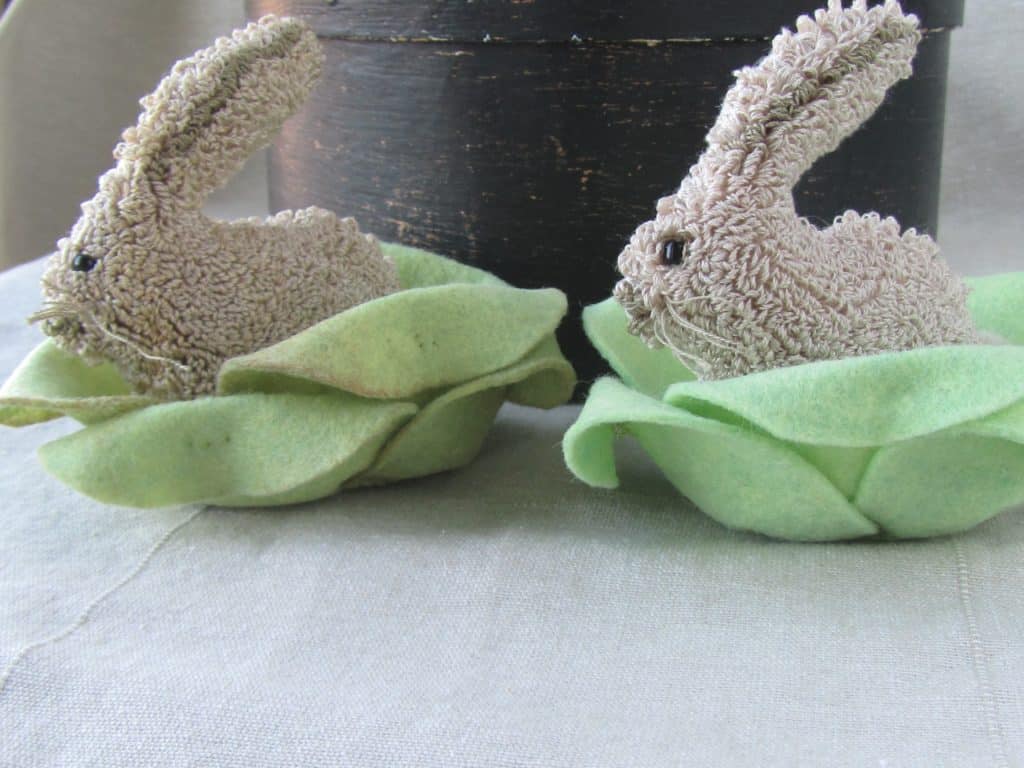 It definitely gives the bunny a different look.
Which one do you prefer?
You can also dye the embroidery floss before punching to age a punch needle project.
Blessings,
Amy