I was inspired by our cat, Callie to design this free calico cat punch needle pattern. It features a cat sitting next to a sunflower in a primitive, folk art style.
The finished project measures about three and a half inches wide and about four and a half inches tall. As with any of my punch needle patterns, you can definitely resize it to suit your needs.
If you decide to make a hooked rug with it, be sure to reverse the image first as punching is done from the back so punch needle patterns are backwards!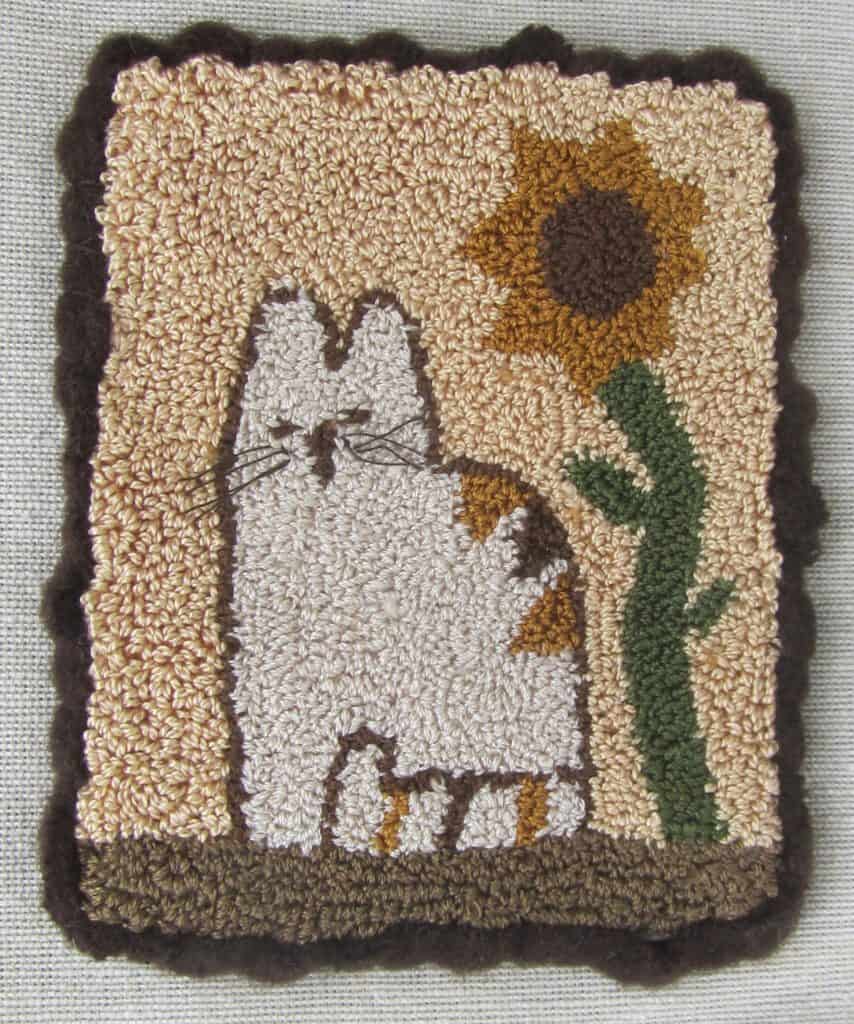 This punch needle pattern was punched using 3 strands of DMC embroidery floss.
Embroidery Floss Colors used:
DMC 801: Sunflower middle, outline cat, cat eyes, nose, middle tail stripe, and middle stripe on cat's back
DMC 3829: Sunflower petals, other tail stripes and stripes on cat's back
DMC 610: Ground
DMC 3033: Rest of the cat
DMC 936: Stem and leaves
DMC 738: Background
The cat has been accented with 3 dimensional whiskers.
The instructions include directions to add a wool backing and wool strip border to finish the punch needle project.
The calico cat punch needle pattern is available in our free pattern library.
I hope you enjoy it!
Blessings~
Amy