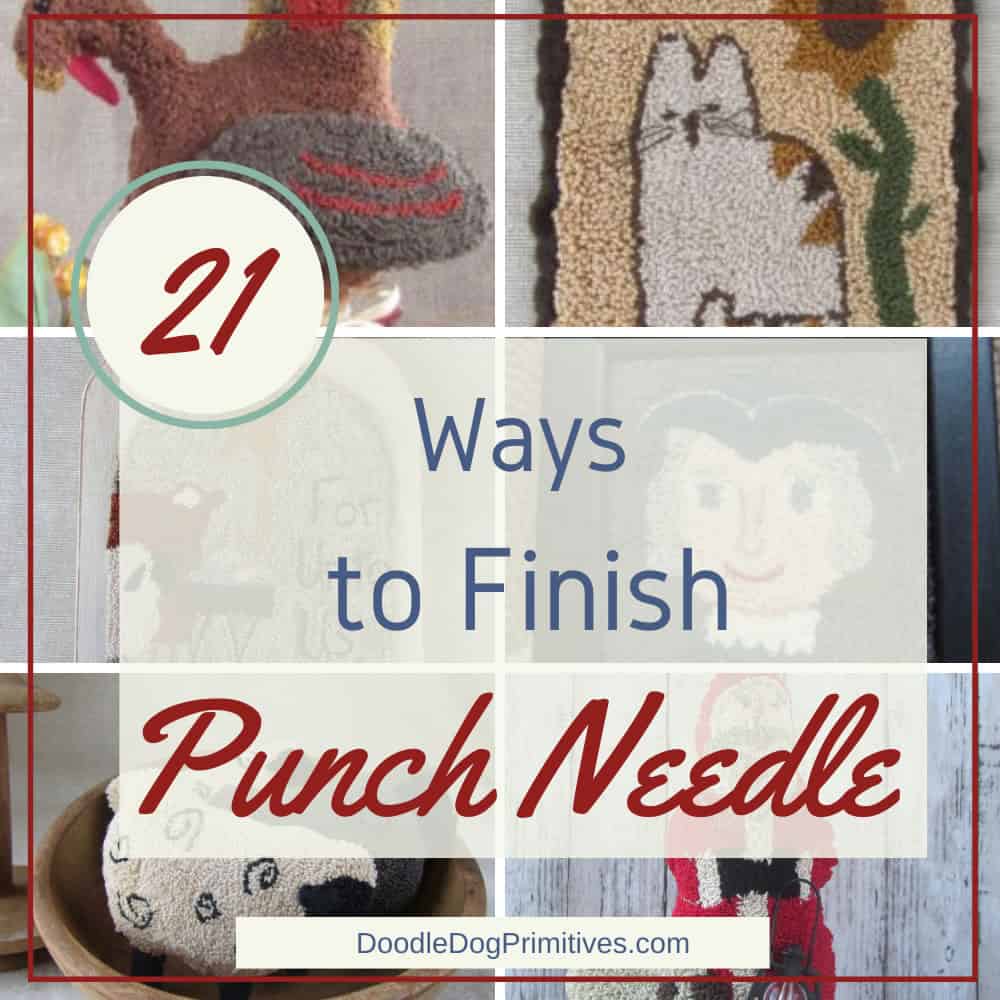 One of the questions I hear most often from fellow punch needle enthusiasts is what to do with their projects once they finish punching. After working hard to create an amazing punch needle project, it is disappointing to just let it sit there and gather dust on your craft table! So, dust off those old punch needle projects and try some new finishing techniques for punch needle projects!
Here are 21 Ideas for Finishing a Punch Needle Project:
Pillow – Sew the punch needle project onto a pillow.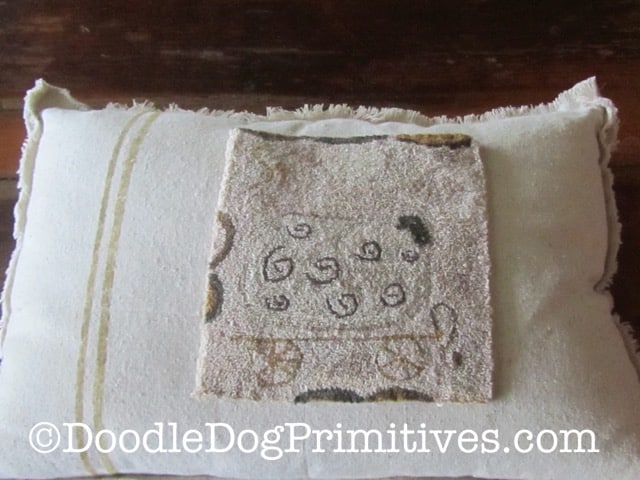 2. Bowl Filler – This is probably my favorite way to finish a punch needle project! I have created a lot of bowl filler patterns that I usually hand sew.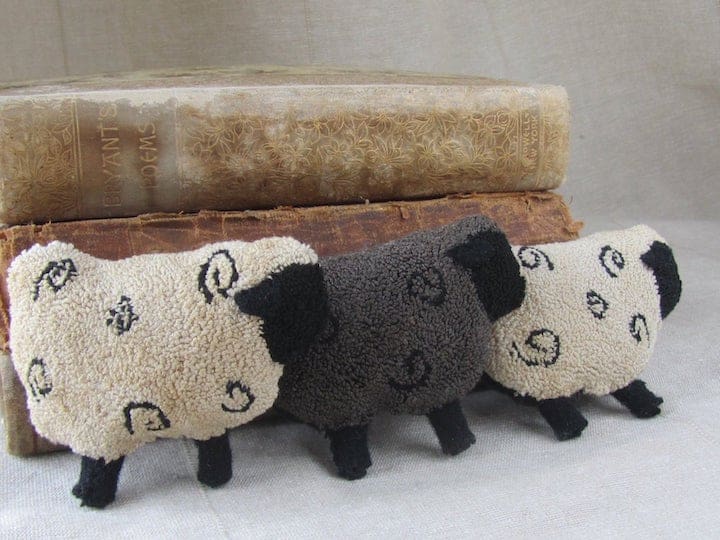 3. Framed – It is a relatively simple process to put a punch needle project in a frame. I like to use Press-on Mounting Board to make this easier.
4. Framed with a Wool Matte – After adding the wool matte, you can put the punch needle project inside a picture frame.
5. Attach punch needle to a Wooden Hornbook – Wooden hornbooks come in all shapes and sizes and are easily made by your friendly local woodworker!

6. Candle mat – Either make the whole mat out of punch needle, or add your punch needle project to a wool candle mat.
7. Stand-alone Project – Add a backing and a bottom to your punch needle project so it can stand by itself.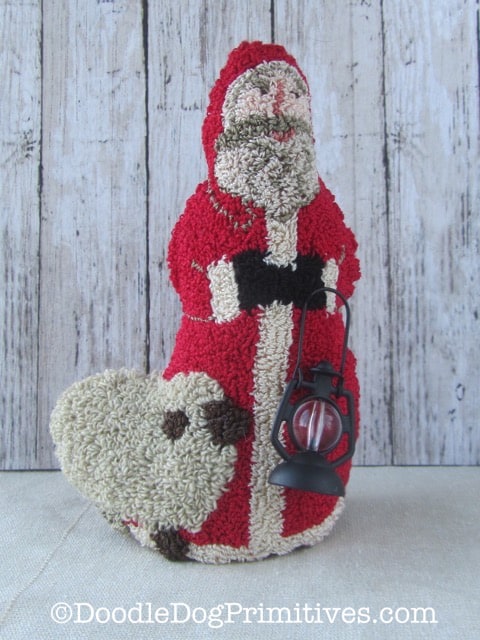 8. Clothing – Add your punch needle project to a favorite denim shirt.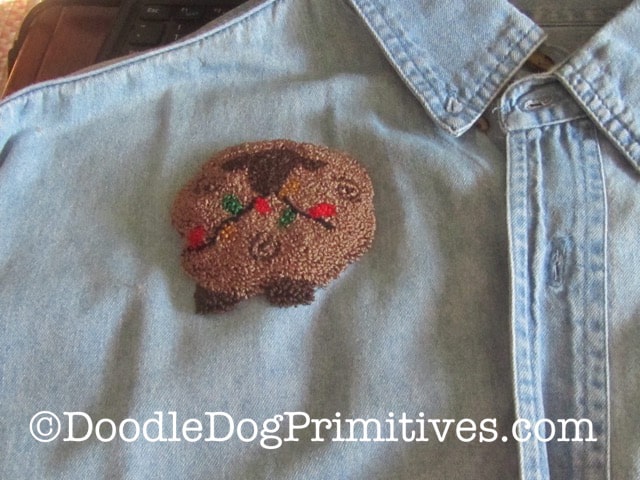 9. Mug Mat – Make a coaster for your mugs!
10. Basket – Add the punch needle project to a basket.
11. Table Runner – Add your punch needle project to a quilted or woolen table runner.
12. 3-Dimensional Project – Create a 3-dimensional project out of punch needle.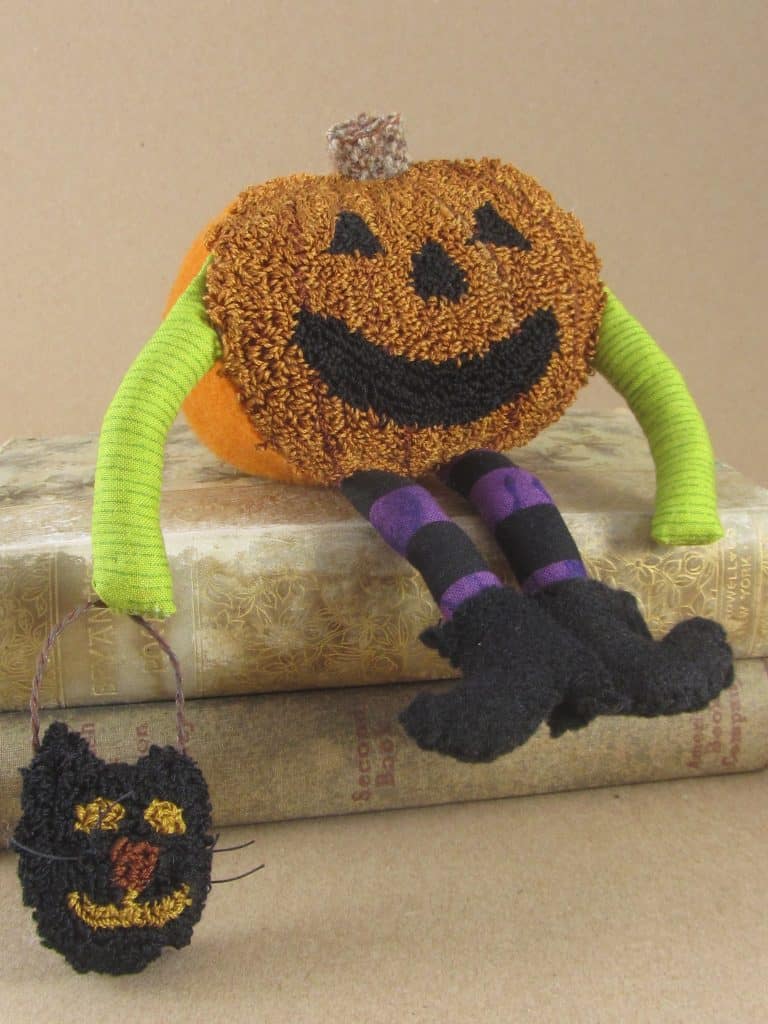 13. Ditty Bag – Make a ditty bag out of your finished punch needle design.
14. Tea Towel – Punch directly onto a decorative tea towel for a fun kitchen decoration!
15. Pin – Make a pin. You can wear it on your coat all season long!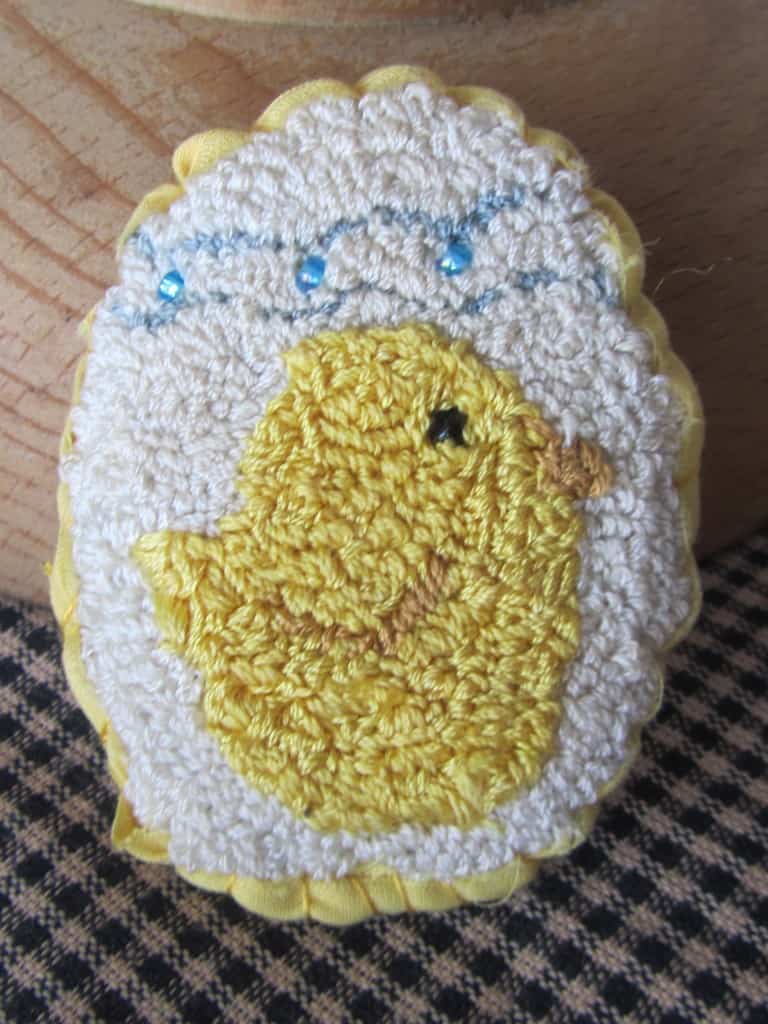 16. Make-do – Make-dos are 3-dimensional projects stuck onto a door knob, oil can, funnel, candle stick, or whatever else you have handy and can "make-do" with. Try making a punch needle make-do.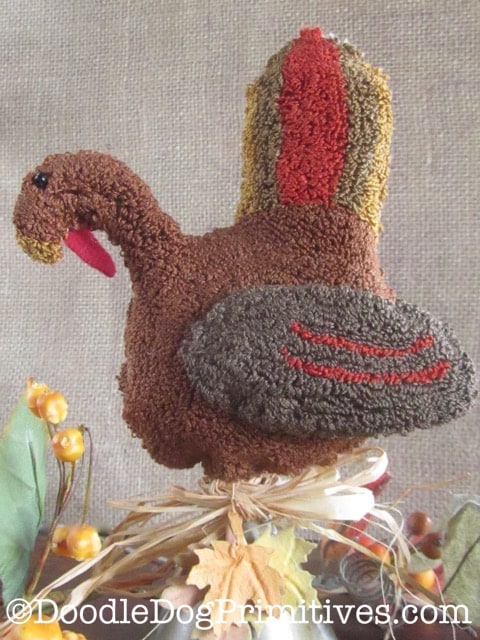 17. Stocking – Make a Christmas – or Halloween – punch needle stocking!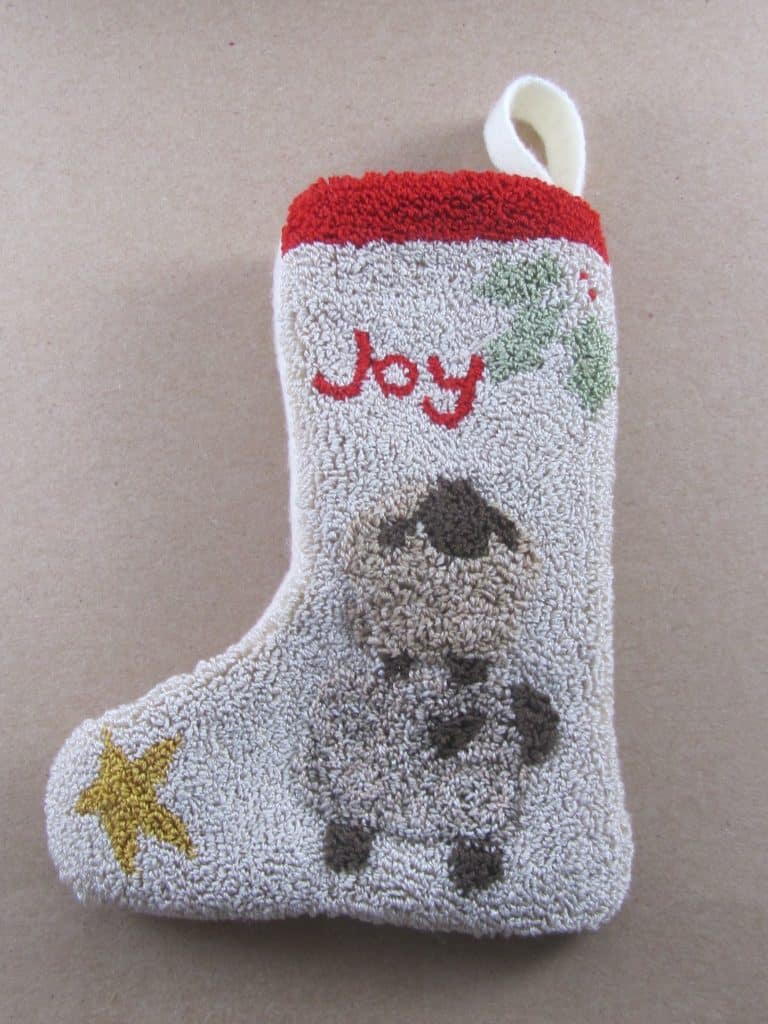 18. Ornaments – Ornaments are quick and easy to make because you don't have to punch any background! Here's how to sew punch needle ornaments. I have several ornament patterns available.
19. Hanging – Similar to a Ditty Bag, but without an opening. Just add a back and some ribbon and hang your project from a cabinet knob.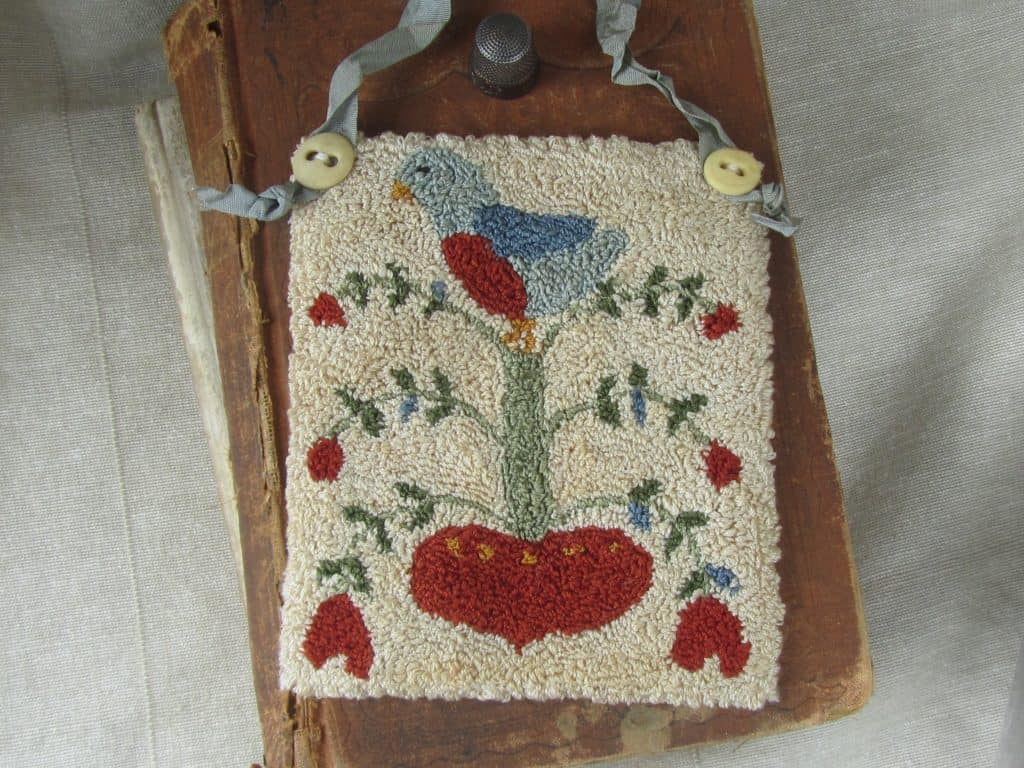 20. Tree Skirt – Sew your punch needle project onto a wool or quilted tree skirt.
21. Table Mat – Add a backing and wool edging to your punch needle project and just place it on a table!
If you still need some more inspiration, check out this article I was featured in: "Decorating with Cross-Stitch: How to Enhance Your Home Décor". It includes many ideas on how to incorporate hand stitched objects into your decor.  
Blessings~
Amy
Be sure to Pin this punch needle info for Later!