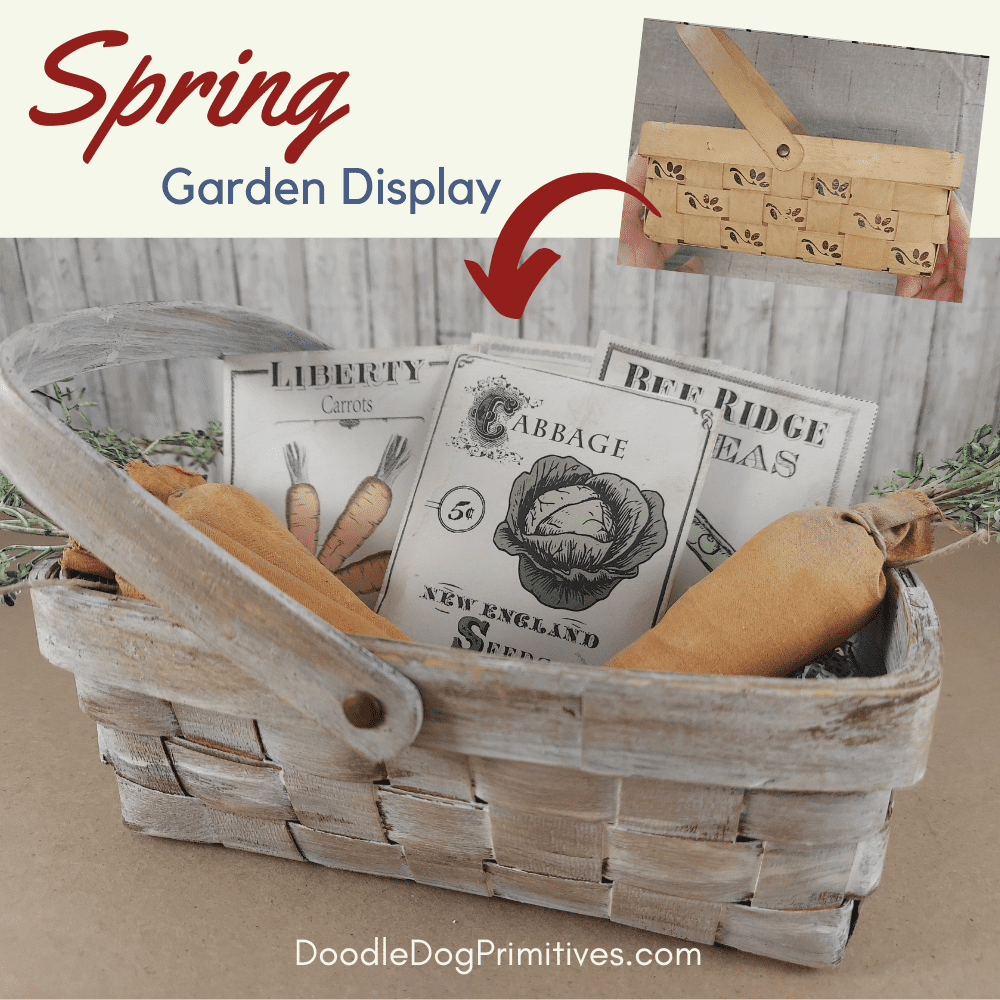 In this post, I will show you how I created this farmhouse style spring garden decor. I took a thrifted basket, painted it, and added vintage style garden seed packets and some carrots.
I found the basket at a garage sale. It was a cheap basket, but I loved the size and the handle that swivels.
Watch the Video:
This post may contain affiliate links for your convenience, which means if you make a purchase after clicking a link I will earn a small commission but it won't cost you a penny more. For more information, please visit our Privacy Policy.
Paint the Basket:
I painted a base coat of brown on the basket and then realized I should have sanded the flowers off the basket first. So, if your basket has anything painted on it, I would recommend sanding first!
I was able to remove the handle of the basket with a couple of screws. That made painting much easier!
I painted the first coat with Anita's Earth Brown craft paint using a stiff paint brush. I applied a light coat of paint because that makes it easier to give it an antique look later. I did paint both the inside and outside of the basket.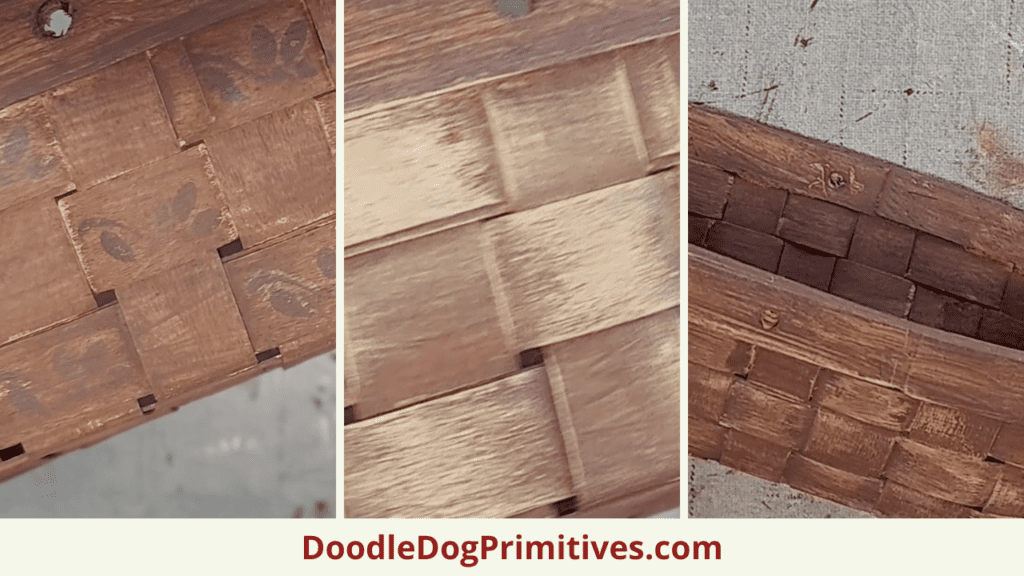 After the brown paint was dry, I applied a thin coat of Anita's white paint to the basket and let that dry. Then I applied some Folk Art Antique Wax to the basket and immediately buffed it off.
When the basket was completely dry, I reattached the handle.
Adding the Garden Decor:
First I added some aged Easter grass to the basket. Next came the vintage seed packets. These are available in my Etsy Printables shop. There are four different digital vintage seed packages: carrots, cabbage, peas, and onions. Each package comes as a high quality 8″x10″ JPG file and an appropriately sized seed packet ready to fold and create.
I printed the seed packets, cut them out along the outer edges, folded on the dotted lines, and glued the bottom and side tabs closed.
I added some split peas to the packets to make it seem like they have seeds in them. You could also use some rice or beans or whatever you have on hand. Then I glued the top tab closed.
The seed packets already have an old look to them but I decided to grunge them up just a little more.
To do this, I used a brown stamp pad and a clean rag. I got a little ink on the rag and rubbed it around the edges of the seed packets. This really made the packages look like they have been out in the garden.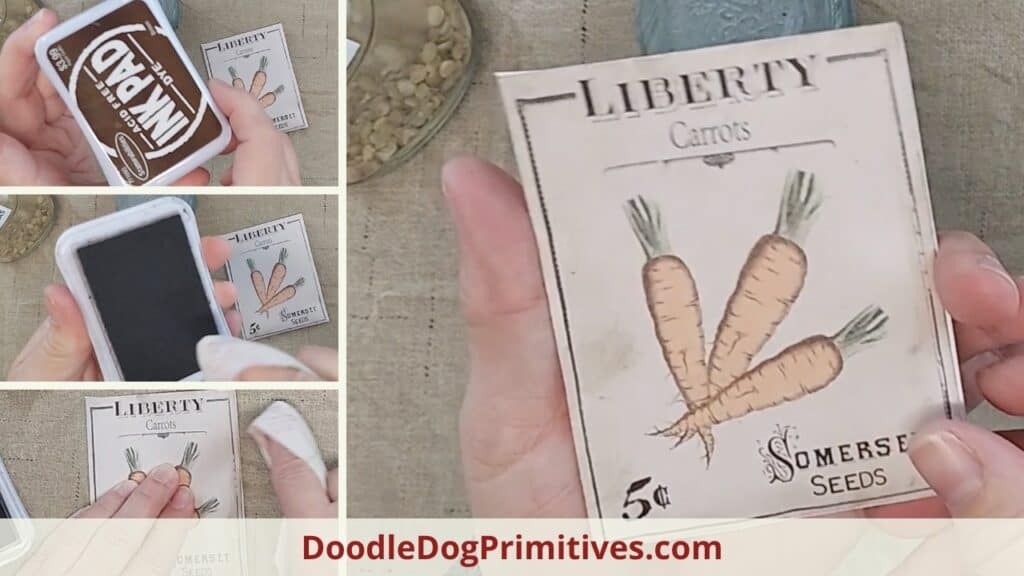 After I got the seed packets arranged, I added some primitive fabric painted carrots I made a couple of years ago.
I'd love to see your spring garden inspired decor!