Just in time for spring decorating, I am releasing this new hooked rug bunny pattern today! With a flat weighted bottom, this rug hooking rabbit can stand all on her own. She is carrying a wool basket on her back that is the perfect size to fit an Easter egg or a carrot.
Because of its size and lack of background, you can quickly finish hooking this adorable bunny.
It is a companion pattern to a similar free-standing punch needle bunny pattern. Both are called "Bonnie Bunny".
Bonnie Bunny Rug Hooking Pattern: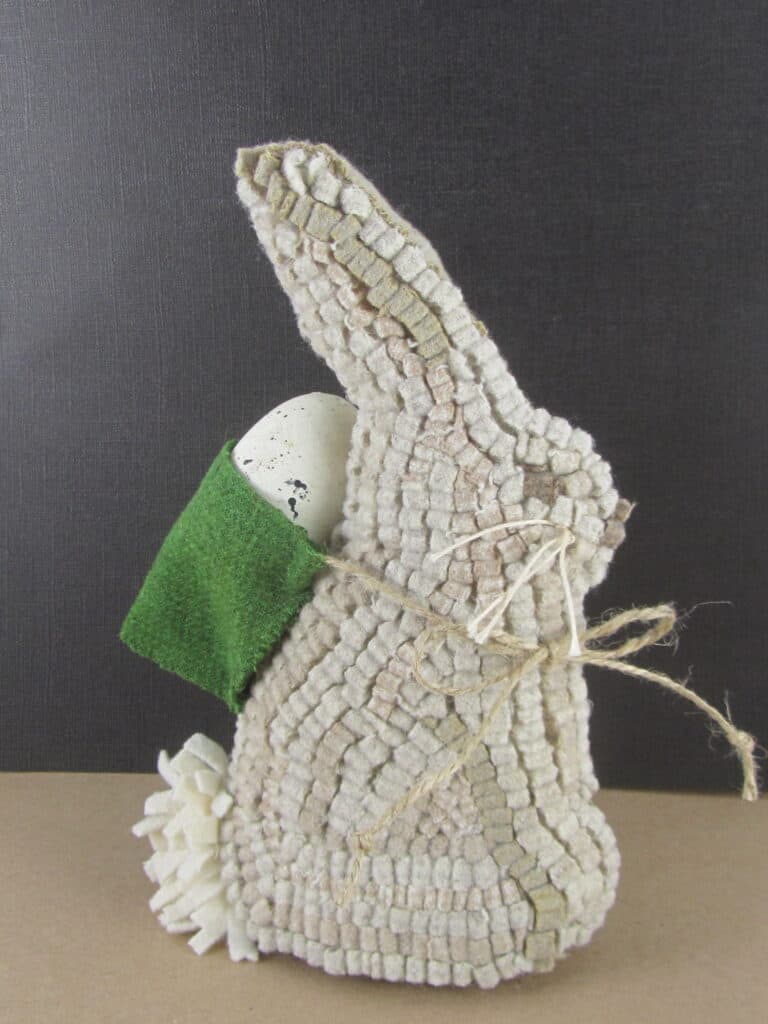 To complete this bunny, I used #8 strips (1/4″ wide).
The free standing bunny measures about nine inches tall and about five and a half inches wide.
To add dimension to the project, she has three-dimensional whiskers and a proddy tail.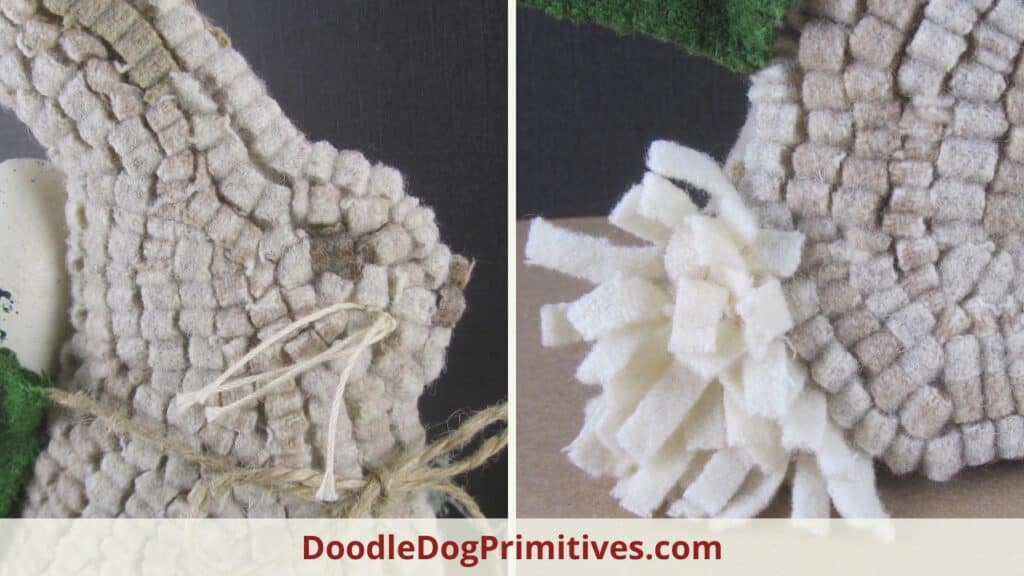 She has been backed with felted wool and she has a flat, weighted bottom so she can stand on her own.
The bunny's basket is also made from felted wool. I chose to use a spring green color, but you can choose whatever color goes best with your spring decor!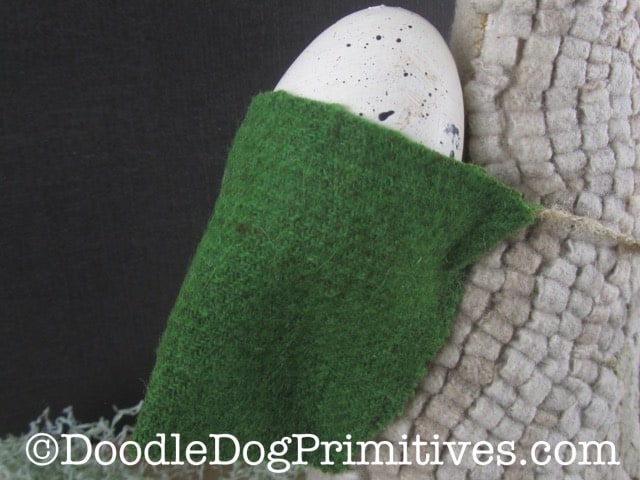 It is just the right size to hold a plastic Easter egg or a carrot.
The rug hooking pattern comes with complete finishing instructions to make your own free-standing bunny along with instructions for the wool basket.
Get the Hooked Rug Pattern:
You can choose to get started hooking right away with a digital hooked rug pattern.
It comes in a convenient pdf file format and is available to download instantly after purchase.
Get the digital rug hooking pattern.
The pattern is also available as a mailed pattern.
Get the mailed rug hooking pattern.