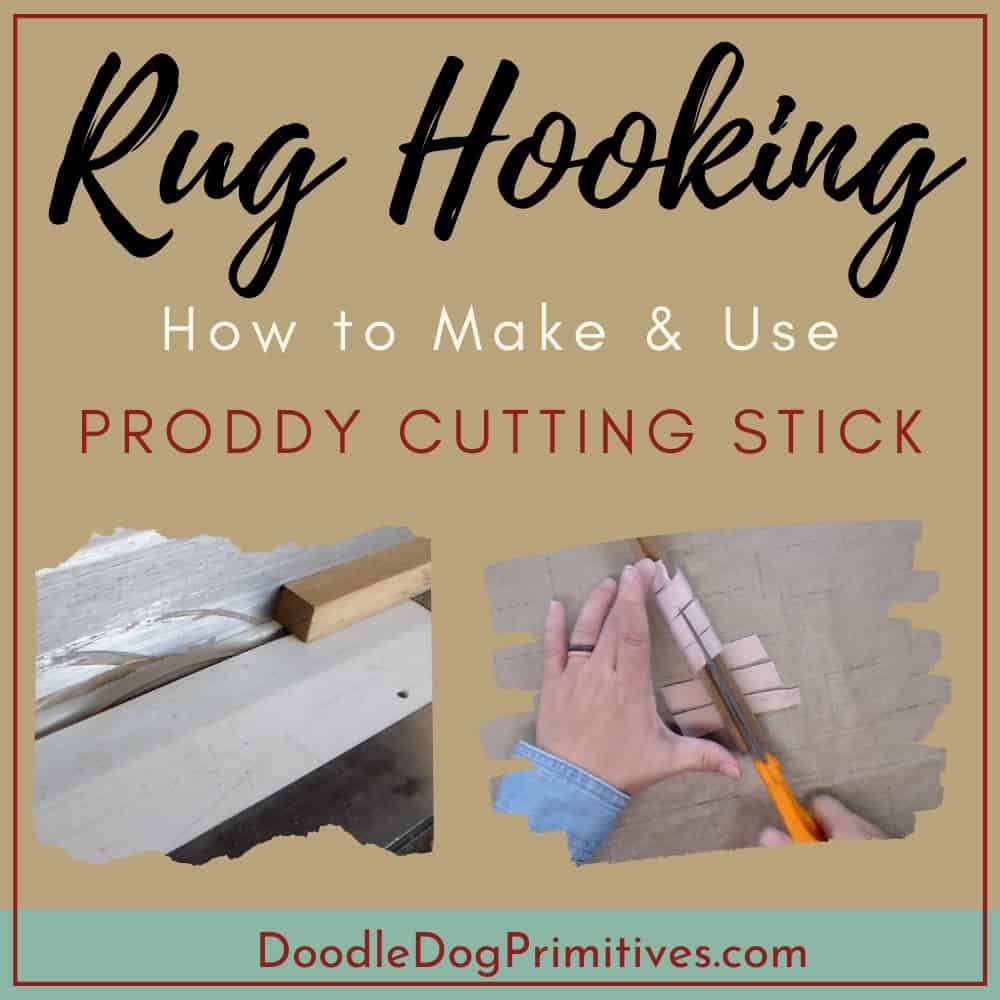 In this post, I will show you how to make and use a rug hooking proddy stick strip cutter.
A proddy (proggy) stick strip cutter is fast and easy to make with a table saw or router table.
With the proddy stick, you can effortlessly create
strips of wool all the same length for proddy rug hooking.
A proddy cutting stick is a long piece of wood with a groove cut down the middle.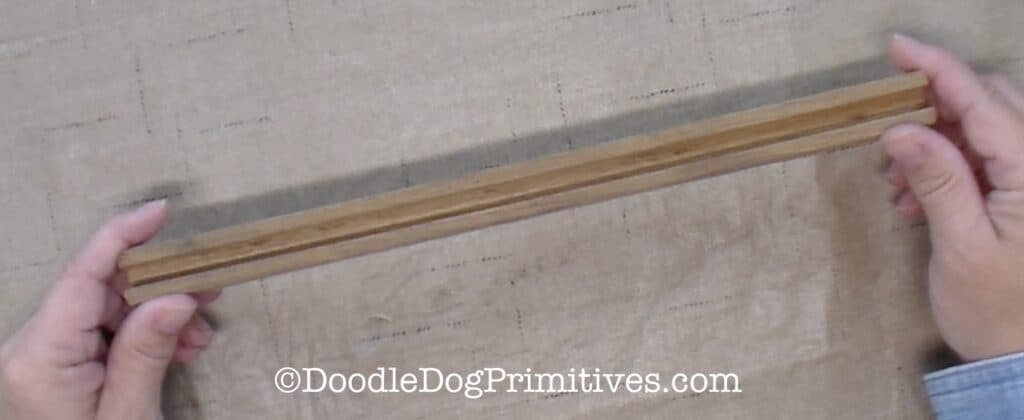 Watch the Video:
Selecting the Wood for the Proddy Stick:
The length of proddy strips cut with the proddy rug hooking stick
will be equal to the distance all the way around the board.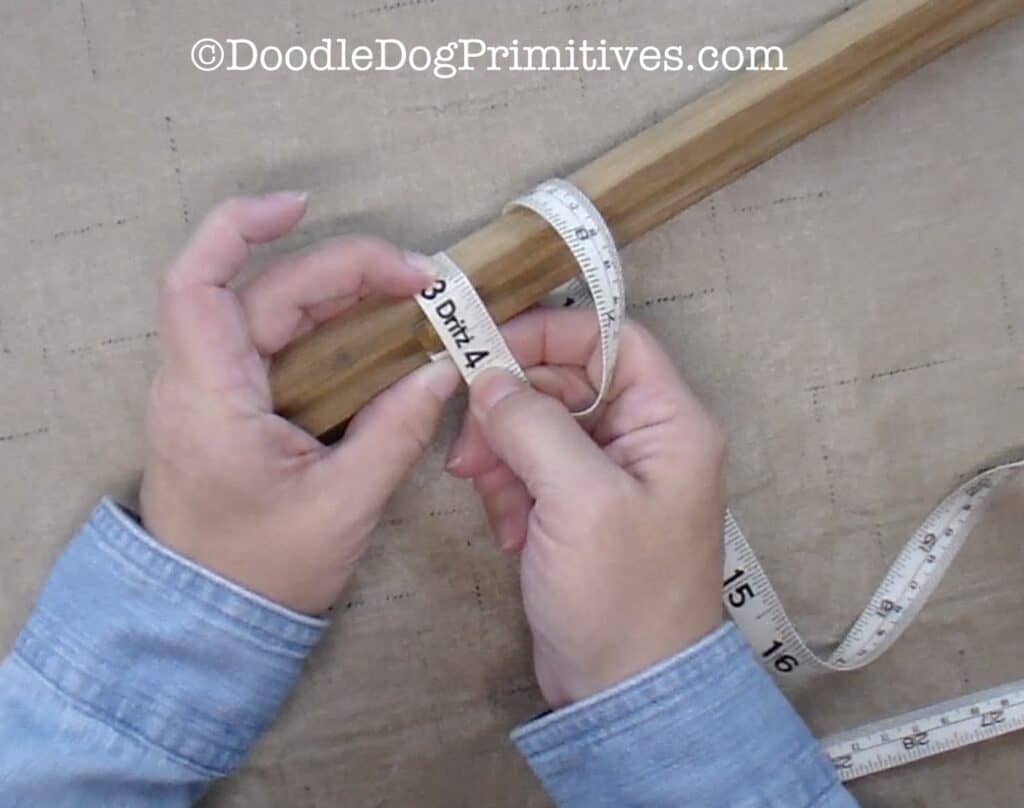 I am using a 3/4 inch square piece of wood.
This will create proddy strips about 3 inches in length.
If you want longer proddy strips for your hooked rug project, use a larger board.
Board Length:
My board is about 12 inches long.
A longer board will allow you to cut more proddy strips at once
while a shorter board will create less proddy strips at one time.
Aiming for a board about nine to twelve inches in length is ideal.

Making the Rug Hooking Proddy Stick:
You could create the groove in the proddy stick with either a table saw or a router table.
I went to my Dad's workshop and we used the tablesaw.
Set the blade on the tablesaw about 3/8 inch high.
Adjust the fence so it is just a little bit off-center.
Cut a groove all the way down the length of the piece of wood.
Rotate the wood 180 degrees and cut again.
At this point, you might have a nice groove, or you might have two grooves as we did.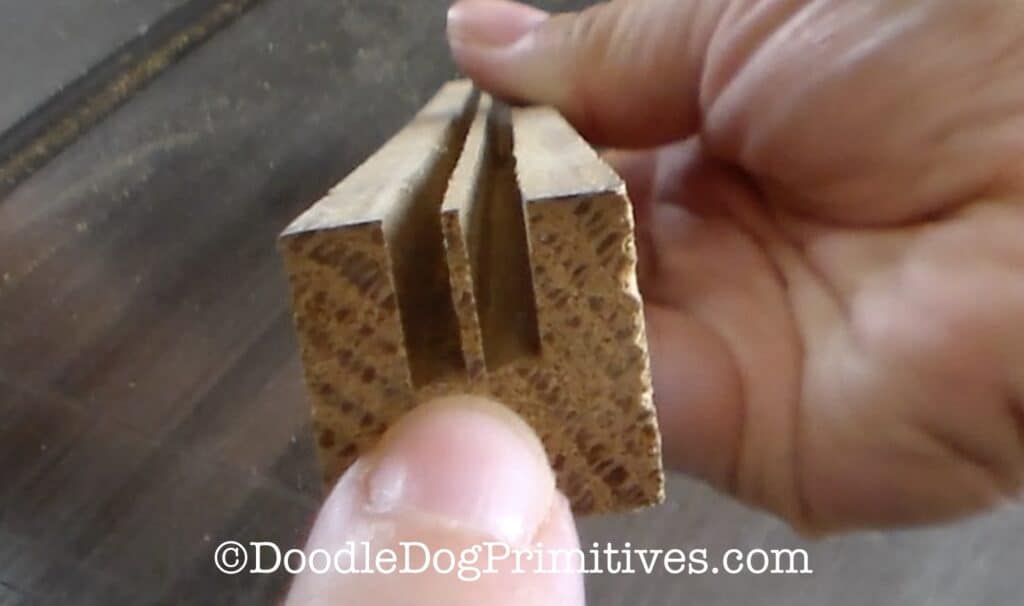 If you have two grooves, move the fence away from the table saw's blade a little bit
so the saw blade will cut right on that middle piece of wood.
Cut again all the way down the length of the wood.
At this point, make sure your scissors will fit in the groove.
If they don't fit, you will need to widen the groove in the proddy stick.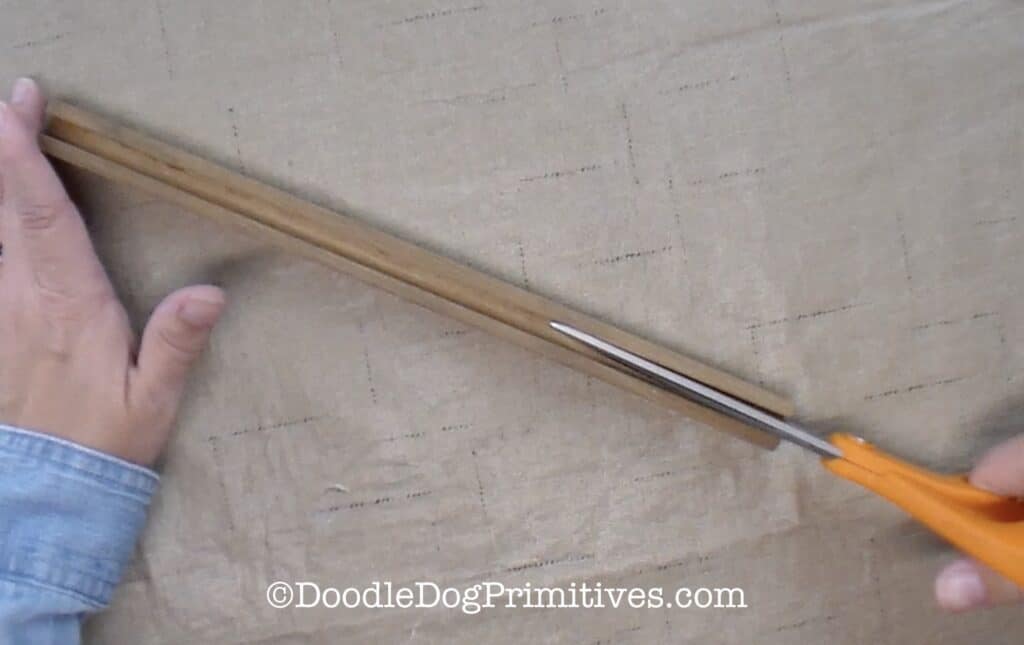 Sand the whole proddy stick to make it smooth all over.
Cutting Proddy Strips:
Cut a strip of felted wool the width you want the proddy strips.
Place one end of the wool strip on top of the groove at one end of the proddy stick.
Wrap the strip of felted wool around the stick until you get to the end of the strip of wool.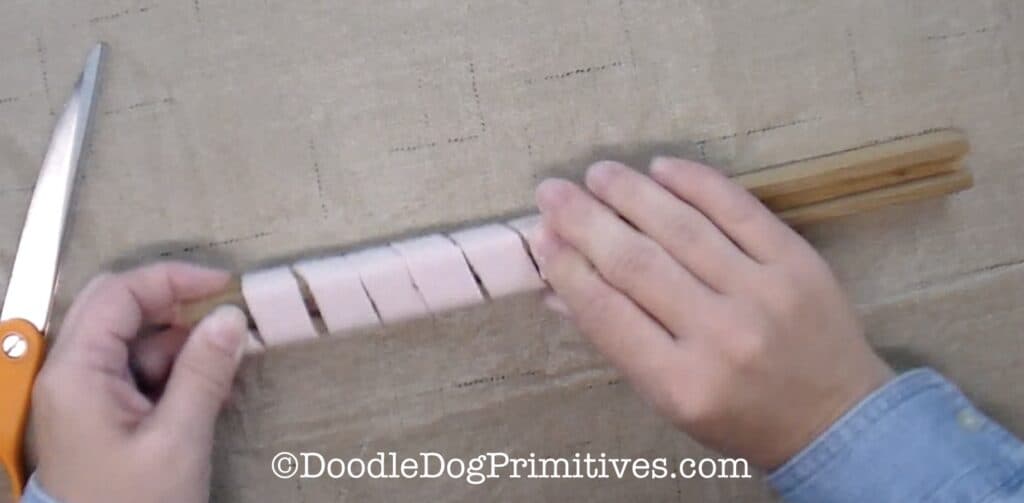 Place the blade of the scissors in the groove and cut the wool strip into short pieces.
You will end up with strips of wool that are all the same length
– perfect to use in your rug hooking proddy projects
like this pink flamingo hooked rug pillow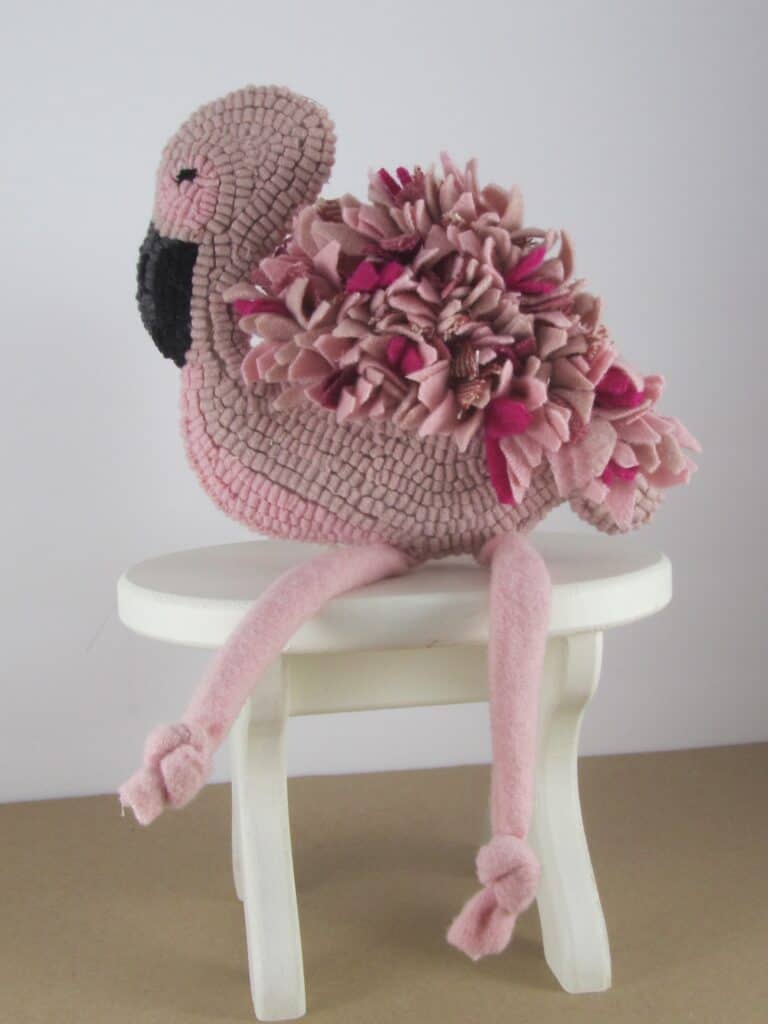 or this sunflower hooked rug.
I hope this helps you with your proddy rug hooking projects!
You might want to check out our other rug hooking tutorials.
Blessings~
Amy